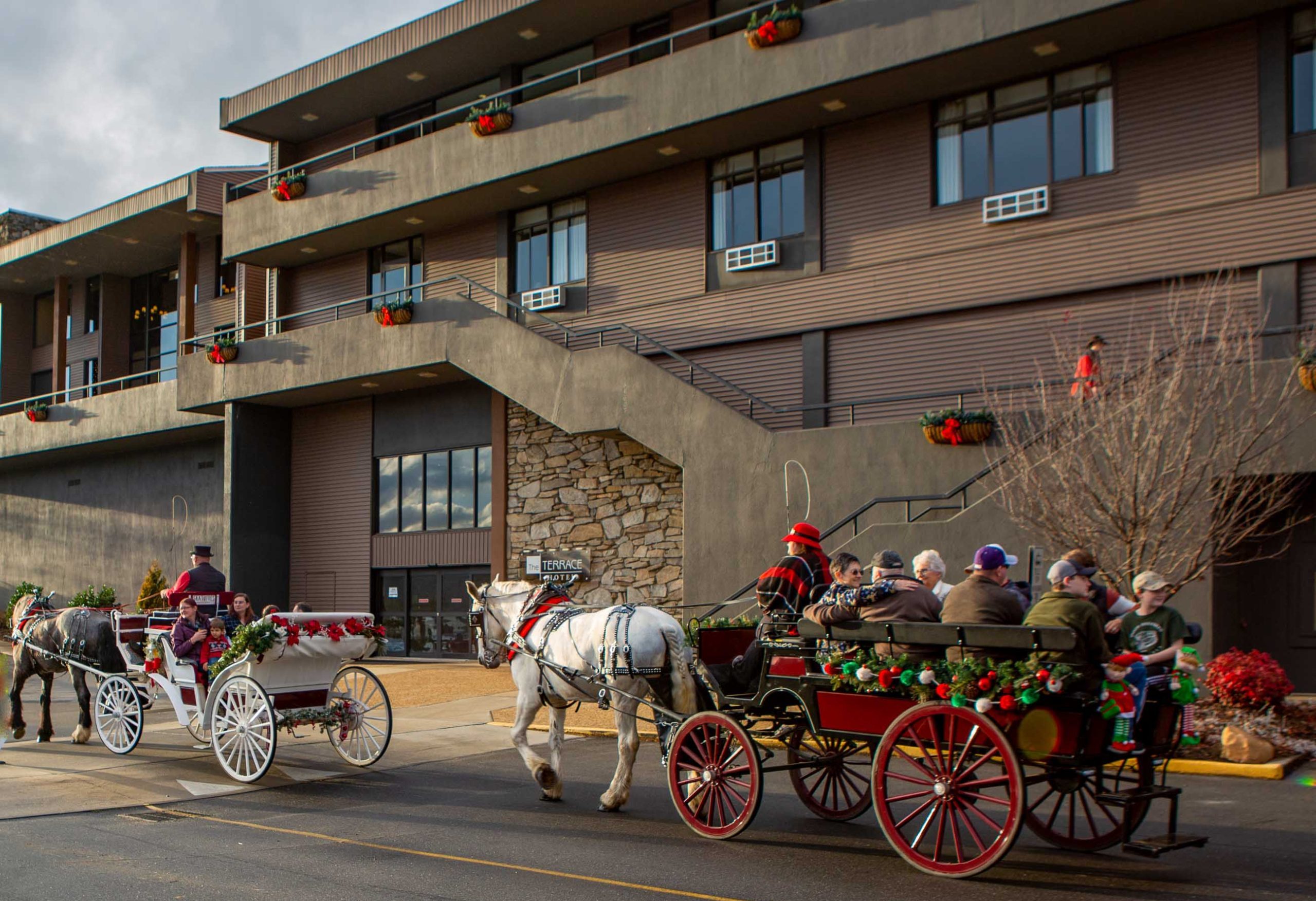 Enjoy the Holiday Season at Lake Junaluska! See the lake Lake Junaluska decorated for the holidays and enjoy carriage rides, music and more during our Christmas at Lake Junaluska weekend coming up December 8-10, 2023!
A Christmas Blast from the Past
7 p.m. | Friday, Dec. 8 | Stuart Auditorium
Blue Ridge Big Band will perform Christmas music from the 1940s to the present. Free. Suggested $20 offering per person. Cash or credit card accepted at the door.
Candlelight Lessons and Carols
7 p.m. | Saturday, Dec. 9 | Memorial Chapel
This traditional English service includes Scripture readings and corresponding music sung by the congregation or by soloists with harp and flute enhancing the music. The service is free and will last about an hour. An offering will be taken to support arts and music at Lake Junaluska. Come early for the harp prelude which will begin at 6:45 p.m.
Horse-drawn Carriage Rides
4-7 p.m. | Sunday, Dec. 10 | Harrell Center
Enjoy a scenic 15-minute ride on a four-passenger vis-a-vis carriage or eight-person wagonette that offers breathtaking mountain views and the lakeside Rose Walk decorated for the holidays.  Free hot chocolate and cider.
Visit the online store to carriage ride make reservations and pay online.
Also, stop into Junaluska Gifts & Grounds and the Lake Junaluska Golf Course Pro Shop (Come back for  the golf course Christmas sale Dec. 18-20 to enjoy 20% off merchandise!) or visit Christmas Memories in historic Lambuth Inn for your last-minute gifts.
Lodging guests as well as day visitors are invited to see the decorations on the Lake Junaluska grounds and Walking Trail, which is open to all with no admission charge.
Christmas is a wonderful time of year to come to the mountains. Check out Holidays at Lake Junaluska to begin planning your trip!
Event Details:
Date:

December 8, 2023–December 10, 2023

Location:

Lake Junaluska