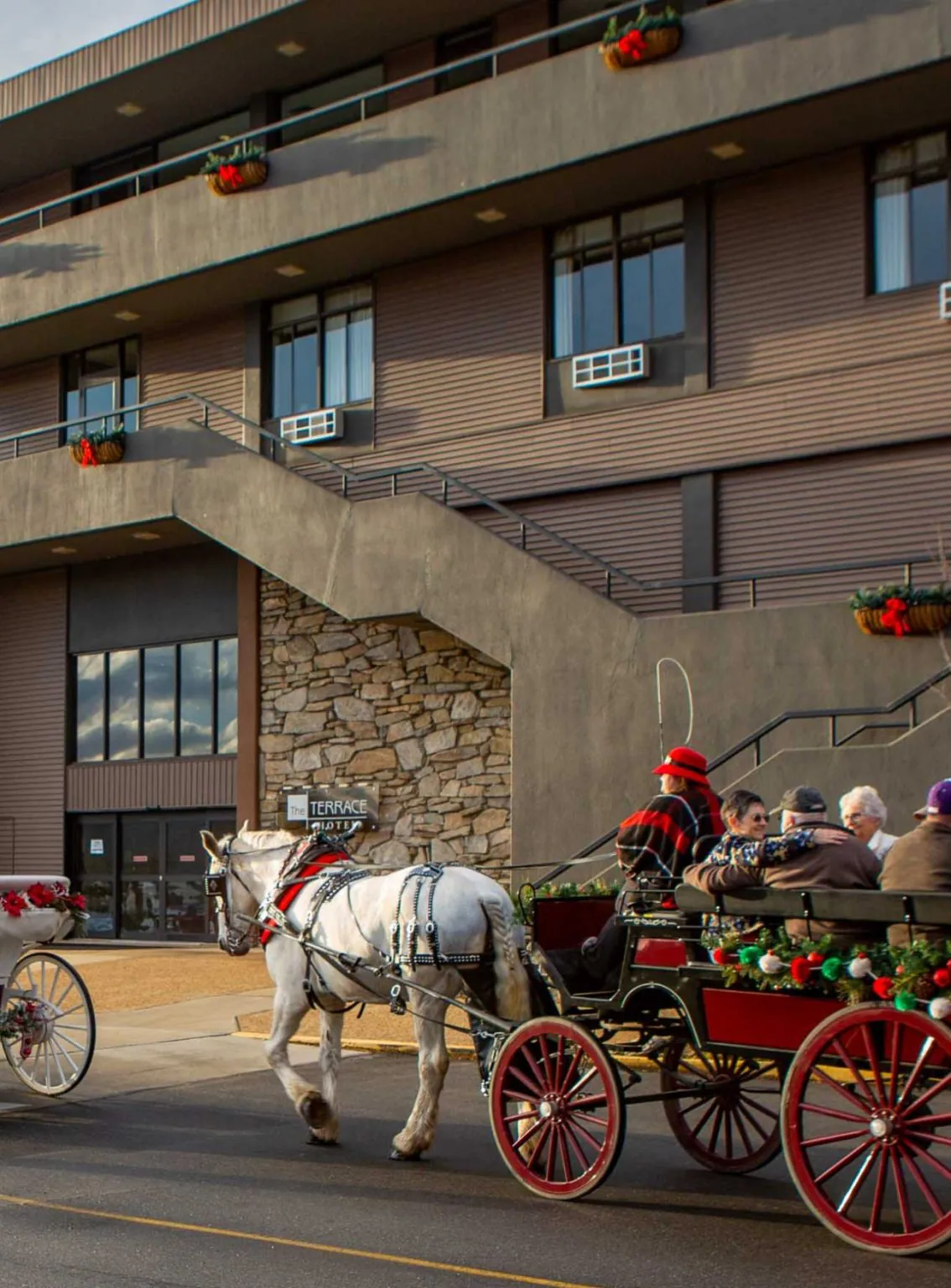 See Lake Junaluska decorated for the holidays and enjoy carriage rides, music and more during our Christmas at Lake Junaluska weekend coming up December 9-11!
Join us on Saturday, December 10,  at 7 p.m. for Lake Junaluska Lessons and Carols at Memorial Chapel. The service will be led by the Rev. Susan Giles with music provided by Hilda Ryan and special guest guitarist Mark Shultz for a candlelit singing of "Silent Night."
Then on Sunday, December 11, from noon to 3 p.m., board our 4-passenger vis-a-vis carriage or our 8-person wagonette for a leisurely 15-minute ride that offers breathtaking lakeside mountain views and a unique view of the decorated Rose Walk along North Lakeshore Drive. The first ride departs at noon. To participate in this activity, reserve your seat online for the 4-person carriage or 8-person wagonette.
Stop into Junaluska Gifts & Grounds and the Lake Junaluska Golf Course Pro Shop, or visit Christmas Memories in historic Lambuth Inn for your last-minute gifts. During Christmas at Lake Junaluska Weekend (December 9-11), enjoy 30 percent off holiday items and hot beverages from our coffee and smoothie bar at Junaluska Gifts & Grounds, and 25 percent off short-sleeved shirts and free coffee and cider at the Lake Junaluska golf course pro shop!
Lodging guests as well as day visitors are invited to see the decorations on the Lake Junaluska grounds and Walking Trail, which is open to all with no admission charge. With Lake Junaluska's winter lodging special – three nights for 10% off or four or more nights for 15% off, guests can enjoy a whole weekend of Christmas fun in the mountains and find the perfect Christmas tree right here in Haywood County (the same county where the U.S. Capitol Tree came from!) To book the lodging special, call 800-222-4930.
Christmas is a wonderful time of year to come to the mountains. Check out Holidays at Lake Junaluska to begin planning your trip!