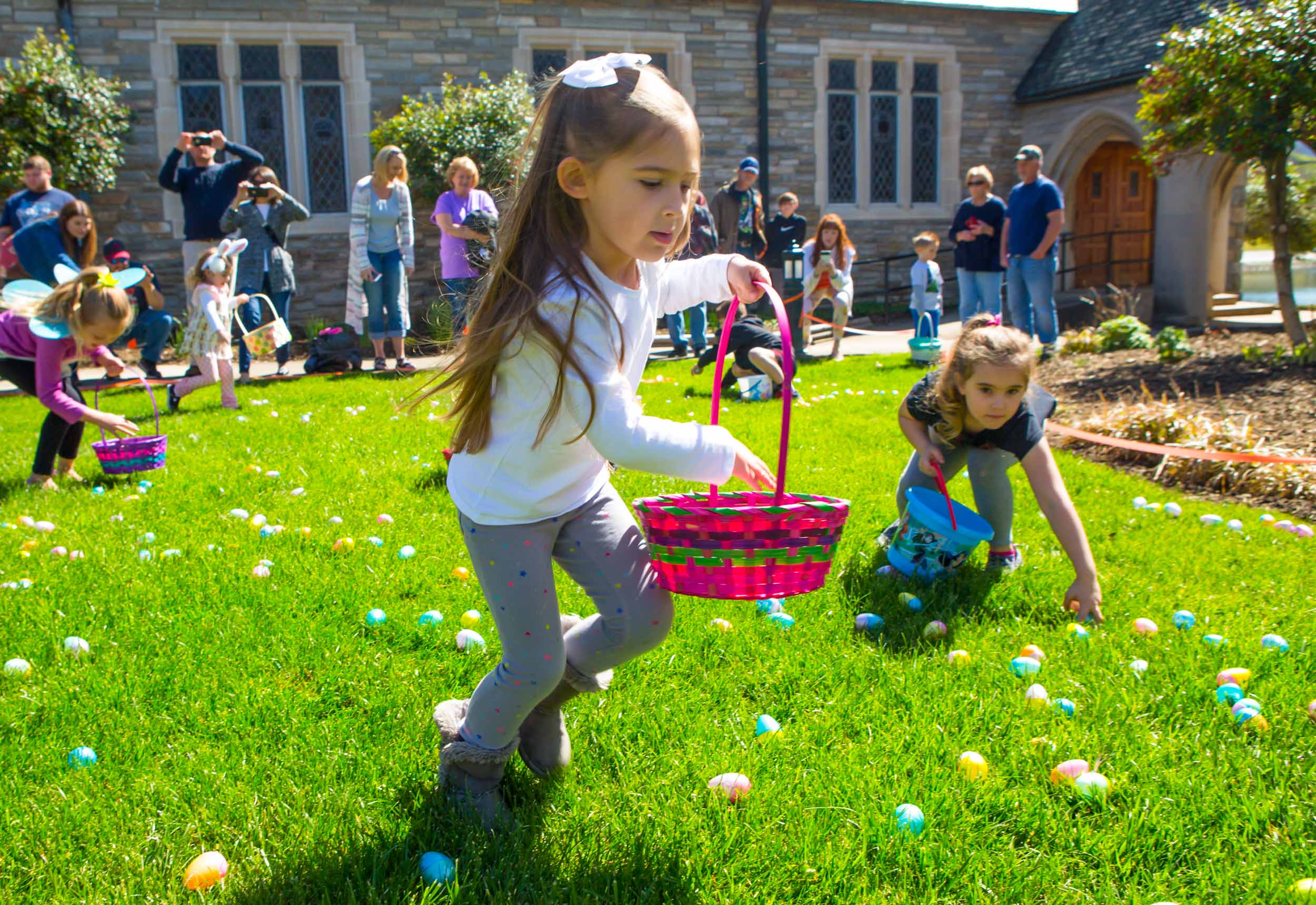 Long's Chapel will host an Easter egg hunt event at Lake Junaluska on Saturday, April 8.  The event will take place after the Friends of the Lake 5K Road Race and Walk. Details are forthcoming.
The egg hunt and 5K are part of Easter weekend events at Lake Junaluska. An outdoor Easter Sunrise Service will be held at the amphitheater below the Lake Junaluska Cross on Sunday, April 9, 2023. An Easter Breakfast Buffet will be served at historic Lambuth Inn, and an Easter Lunch Buffet will take place at The Terrace Hotel.
Guests who wish to spend the Easter weekend at Lake Junaluska are invited to book lodging at The Terrace Hotel or Lambuth Inn. To make reservations, you can book online or by phone. With our Easter Lodging Special, guests who stay 3 nights get 10 percent off and who stay 4 or more nights enjoy 15 percent off. To book these special rates, call the Lake Junaluska reservations team at 800-222-4930 between 8 a.m. and 5 p.m.
Event Details:
Date:

April 8, 2023

Location:

Outside Memorial Chapel and Stuart Auditorium

Categories: