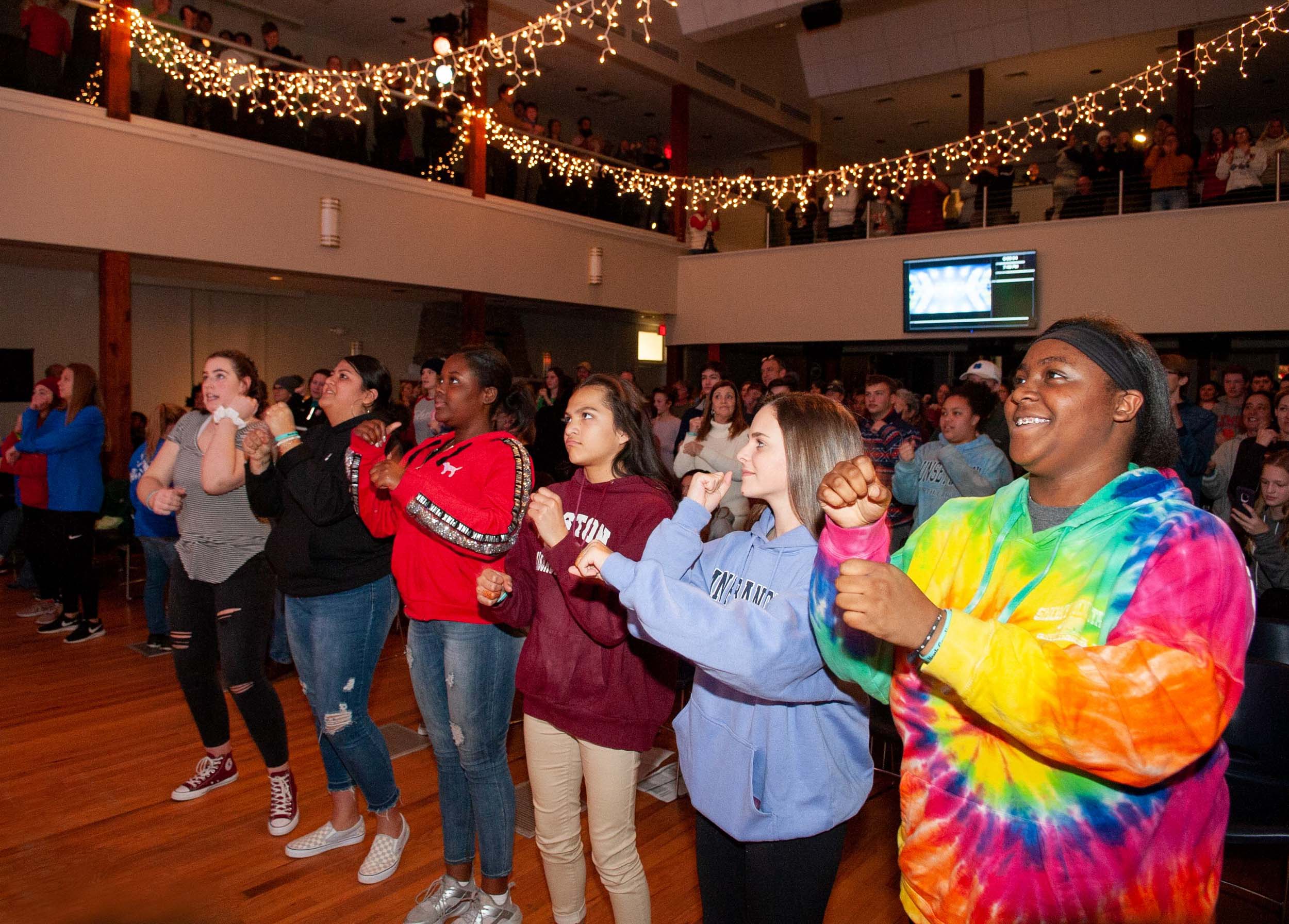 Enjoy fellowship, fun and meaningful time with your youth group at a two-night Winter Youth Retreat to be held Friday-Sunday, Jan. 26-28, 2024. Our Encounter youth retreat program will feature guest speaker Wayne Kerr with music by Wayne Kerr and The Crawley Family
ADVENTURES
Our winter youth retreats feature lodging and meals at Lake Junaluska with opportunities for daytime adventures in the mountains of Western North Carolina and evening programs with other youth groups at the lake. Your group can add activities to your retreat package such as skiing and snowboarding at Cataloochee Ski Area or taking part in a mission project. (Groups also often enjoy booking area activities on their own such as snow tubing or the Asheville Treetops Adventure Park!)
YOUTH GROUP PROGRAMMING
Lake Junaluska Youth Programs will offer programming for youth groups Jan. 26-28. We will enjoy games, live music and energized worship.
RATES
Lake Junaluska's Winter Youth Retreat Packages all include lodging and meals at Lake Junaluska with the opportunity to add on day activities and evening programming. Rates vary based on the lodging and meal options and add-ons your group selects. To learn more, see our 2023-24 Winter Youth Retreat Package Rate Planning Sheet (PDF).
We invite you to check out our retreat schedule, view retreat photos, subscribe to youth ministry updates, and learn more at our Youth Ministry page.
Event Details:
Date:

January 26, 2024–January 28, 2024

Location:

Lake Junaluska

Categories:
Sample Schedule
Friday
4-9 p.m.  |  Check-in, Bethea Welcome Center (After 5 p.m., check in at the Terrace Hotel.)
7 p.m.  |  Shackford Hall Game Room Opens
8:30-10:30 p.m.  |  Welcome Event
11 p.m.  |  Quiet Hours
Saturday
6:30-8:30 a.m.  |  Breakfast, York Dining Commons Pick up box lunches.
8 a.m.-4:30 p.m. | Activity with Your Youth Group*
Lunch at Activity Area (Box Lunches)
5:30-7 p.m.  |  Dinner, York Dining Commons
6:15 p.m.  |  Optional Board Games, Shackford Hall
7 p.m.  | Shackford Auditorium Opens
7:30 p.m. |  Program & Worship
11 p.m. |  Quiet Hours
*Groups can book skiing/snowboarding; ziplining/ropes course/bike park; or mission work projects as part of their package. Group leaders are also welcome to independently plan activities for their groups. 
Sunday
7-8:30 a.m.  | Breakfast, York Dining Commons
8 a.m. | Shackford Opens
8:30-11 a.m. | Program and Worship in Shackford Hall
11 a.m.  | Check Out