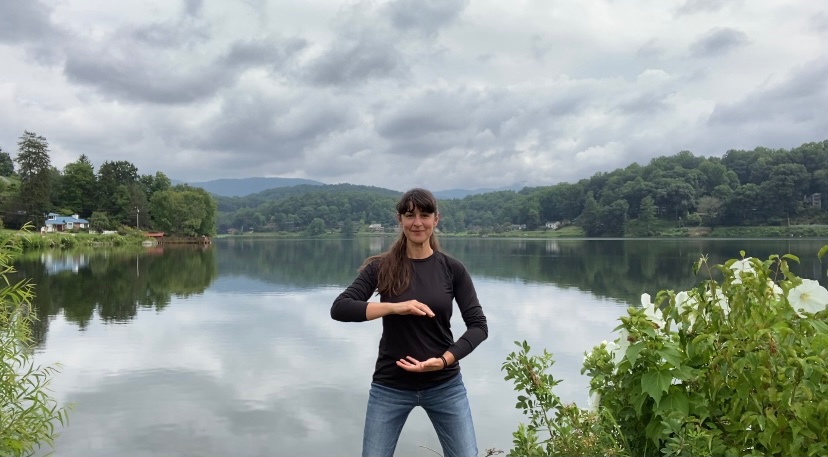 Join Marga Fripp, Certified QiGong Teacher & Healing Arts Practitioner for a moving meditation practice to support your physical health and emotional balance, and cultivate inner peace. Anyone, at any age, can practice QiGong.
Location: Outdoor lawn near Memorial Chapel
Dates: July 1, 8, 15, 22, 29, August 5, 12, 19
Time: 9:30-10:30 am.
Fee: $25/person, cash or Venmo
Text/Phone: 828-424-1398
Email: [email protected]
Instagram: @margacfripp
Facebook: facebook.com/marga.fripp
Website: www.margafripp.com
About Marga Fripp
Marga Fripp is a Certified Qigong teacher, trained Expressive Art Therapist and Healing Arts Practitioner. She offers Qigong classes, expressive art healing coaching, and creative self-care retreats online and in-person to empower people to create healthy and joyful lives of meaning and purpose. She is also a practicing artist and has three decades of experience as a nonprofit leader and social entrepreneur. Marga has an M.A. in Expressive Arts Therapy, and a B.A. in Communication/Journalism, and additional training in mindfulness and expressive arts for healing trauma survivors.
Event Details:
Date:

July 29, 2023

Time:

9:30 am–10:30 am

Location:

Outdoor lawn near Memorial Chapel

Categories: