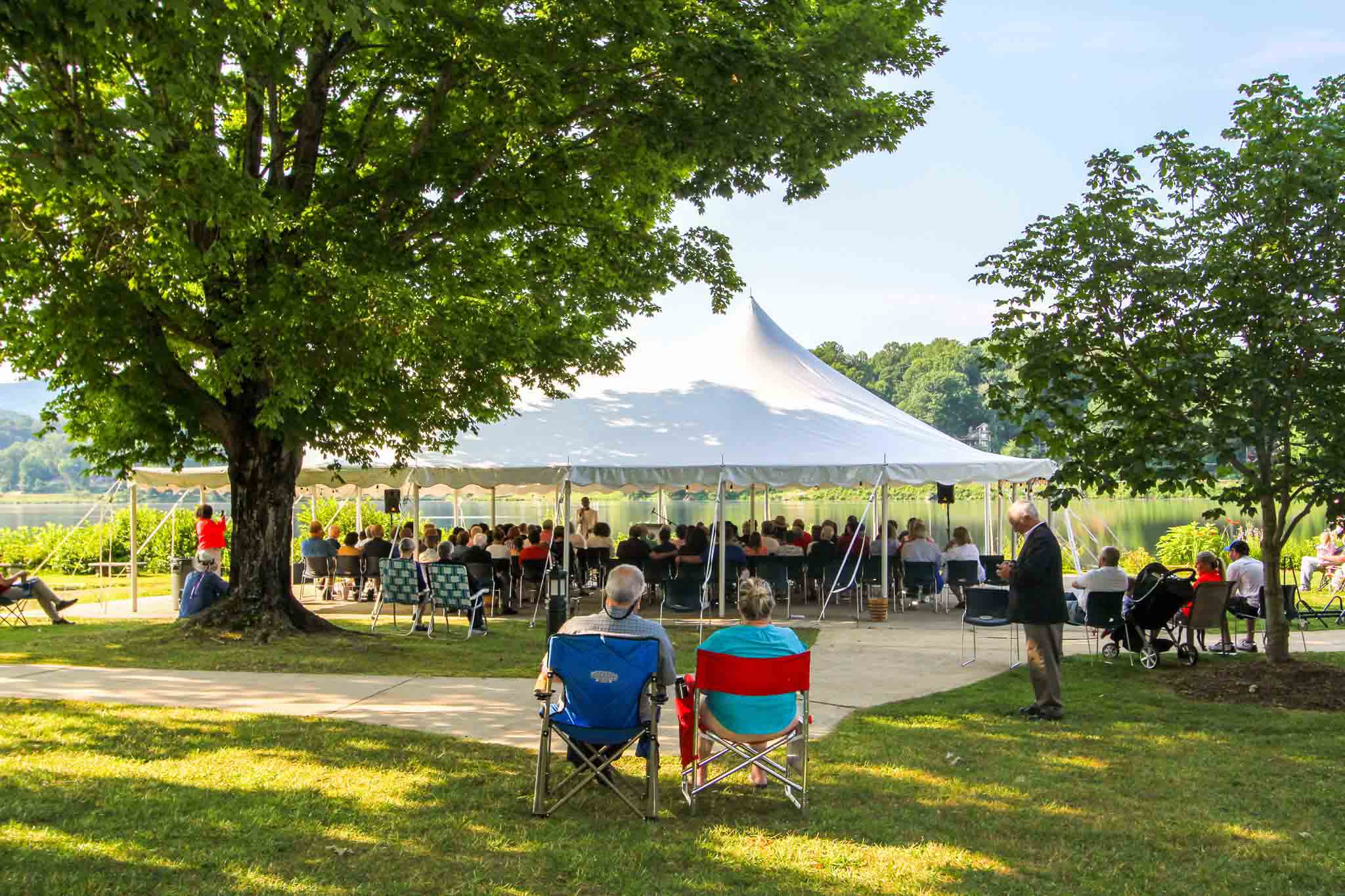 Part of Adult & Family Ministry at Lake Junaluska, the Lake Junaluska Summer Worship Series features community worship services at the lakeside white tent near Stuart Auditorium on Sundays at 9 a.m. from June 26-August 14. All are welcome.
2022 Visiting Preachers
Sunday, June 26 – The Reverend Dr. Samuel H. Moore, Jr. Music led by Justin Terry (Country Gospel Vocalist)
Sunday, July 3 – The Reverend Dr. Audrey Warren Music led by GloryWay Quartet (Southern Gospel Quartet)
Sunday, July 10 – Dr. Edgardo Colon-Emeric Music led by Jonathan D. Williams (Traditional Organist/Pianist)
Sunday, July 17 – The Reverend Paul Christy Music led by Christopher Plaas (Vocalist) and Hilda Ryan (Traditional Pianist)
Sunday, July 24 – The Reverend Dr. Mark Teasdale Music led by Linda & David Lay (Bluegrass Gospel Group)
Sunday, July 31 – The Reverend Sally Campbell-Evans Music led by The Mays Family (Contemporary Gospel Vocalists)
Sunday, Aug. 7 – The Reverend Dr. Elaine Heath Music led by Phil Cross (Southern Gospel Songwriter & Vocalist)
Sunday, August 14 – The Reverend James A. Harnish Music led by Nathan Prisk (Gospel Bass Vocalist) and Susan Huckaby (Traditional Pianist)
Theologians in Residence
Also throughout the summer, visiting Theologians in Residence at Lake Junaluska will lead personal and interactive experiences such as devotions, discussions and prayer walks. More details about upcoming events can be found on the Adult & Family Ministry page and on the events calendar.