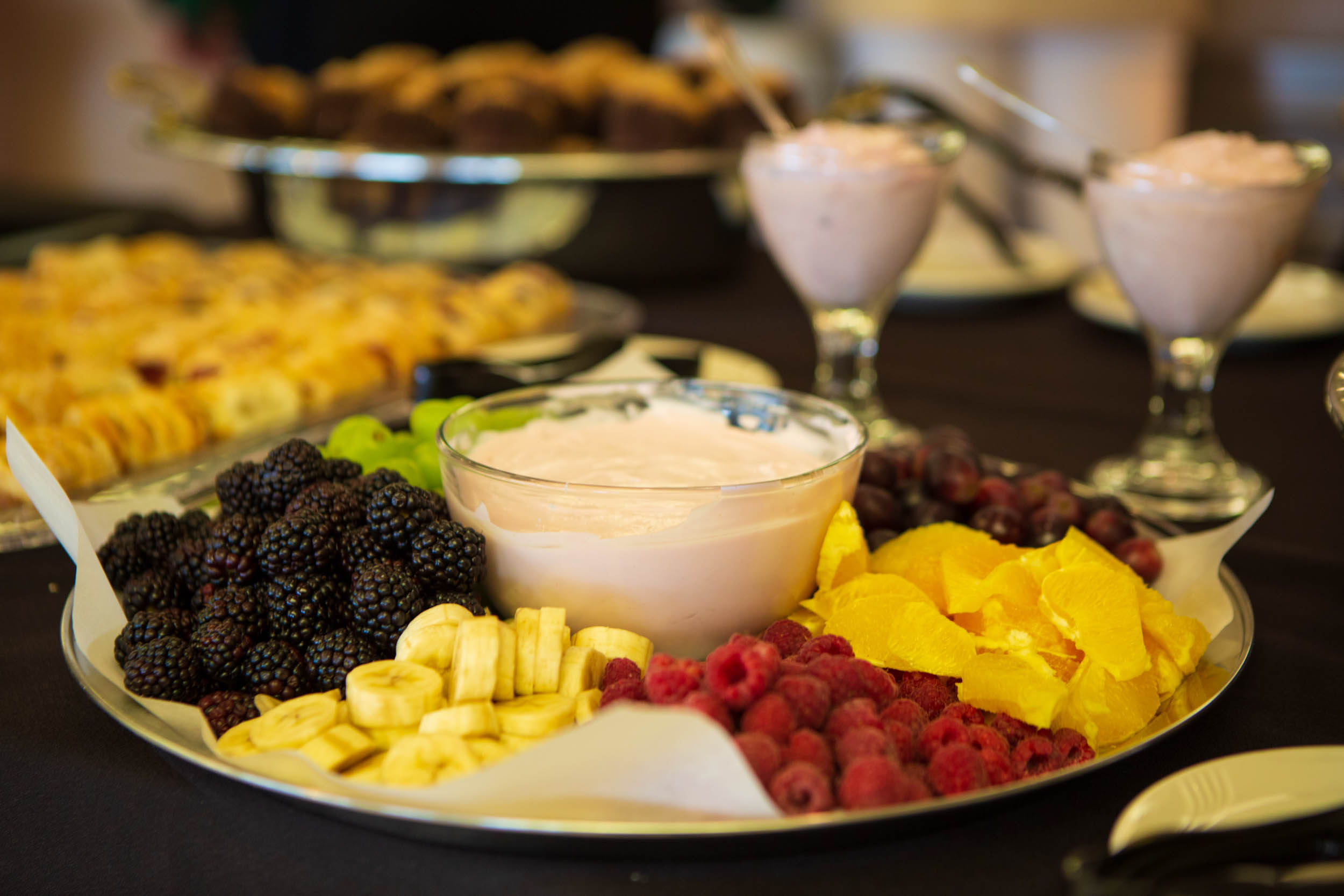 March 31, 2023 
Lake Junaluska will host a delectable Mother's Day Lunch at The Terrace Hotel on Sunday, May 14, from 11:30 a.m. to 1:45 p.m.
Flowers will be gifted to Mother's Day honorees and guests will enjoy chef-carved herb marinated pork loin, shrimp and grits, chicken breast with ramp and caper cream, lemon-scented asparagus, local pole beans, gratin potatoes, squash casserole and macaroni and cheese. Guests also enjoy a salad bar with fresh garden salad with assorted toppings and dressings, seasonal fruit with yogurt dip, cheese display, deviled eggs, potato salad and broccoli salad. An assortment of homemade desserts including sugar-free and gluten-free options will be served. Beverages include iced tea, lemonade, coffee, hot tea and water. Please note the menu is subject to change based on the availability of products.
Pricing for the buffet is $38.95 plus tax and 18 percent service charge per person for adults and youth age 12 and older, and $19.00 plus tax and 18 percent service charge per person for children ages 5 to 11 years old. Children 4 years old and younger dine for free.
Reservations are recommended for the Mother's Day Lunch. To make reservations online, visit Lake Junaluska's online store.
Lake Junaluska also offers distinctive Mother's Day gift options. Honor that special someone in your life with a gift of a brick on the Brick Walk in The Colonnade inscribed with a personalized message. Pick up a flower or plant at Lake Junaluska's Annual Plant Sale on May 6. Get a Lake Junaluska Golf Course gift certificate. Or visit Junaluska Gifts & Grounds in advance for unique items including jewelry, local pottery, books and apparel.
For guests who wish to spend the holiday weekend at Lake Junaluska, lodging is available at The Terrace Hotel and Lambuth Inn, and the Spring Savings Special can be booked to save up to 10% on lodging. To make reservations, visit lakejunaluska.com/accommodations or call 800-222-4930.
Lake Junaluska will host a special Mother's Day Buffet.