A festival featuring concerts by some of the top bluegrass and acoustic musicians in the nation
December 2-4, 2022
Come to Lake Junaluska for the 2022 Balsam Range Art of Music Festival! The event features concerts in historic Stuart Auditorium and a range of workshops with internationally-acclaimed bluegrass band Balsam Range plus top artists from across the country. Details are coming soon about the 2022 festival line-up and concert tickets.
For on-site festival lodging, call reservations at 800-222-4930 8 a.m. to 5 p.m., or book your accommodations online.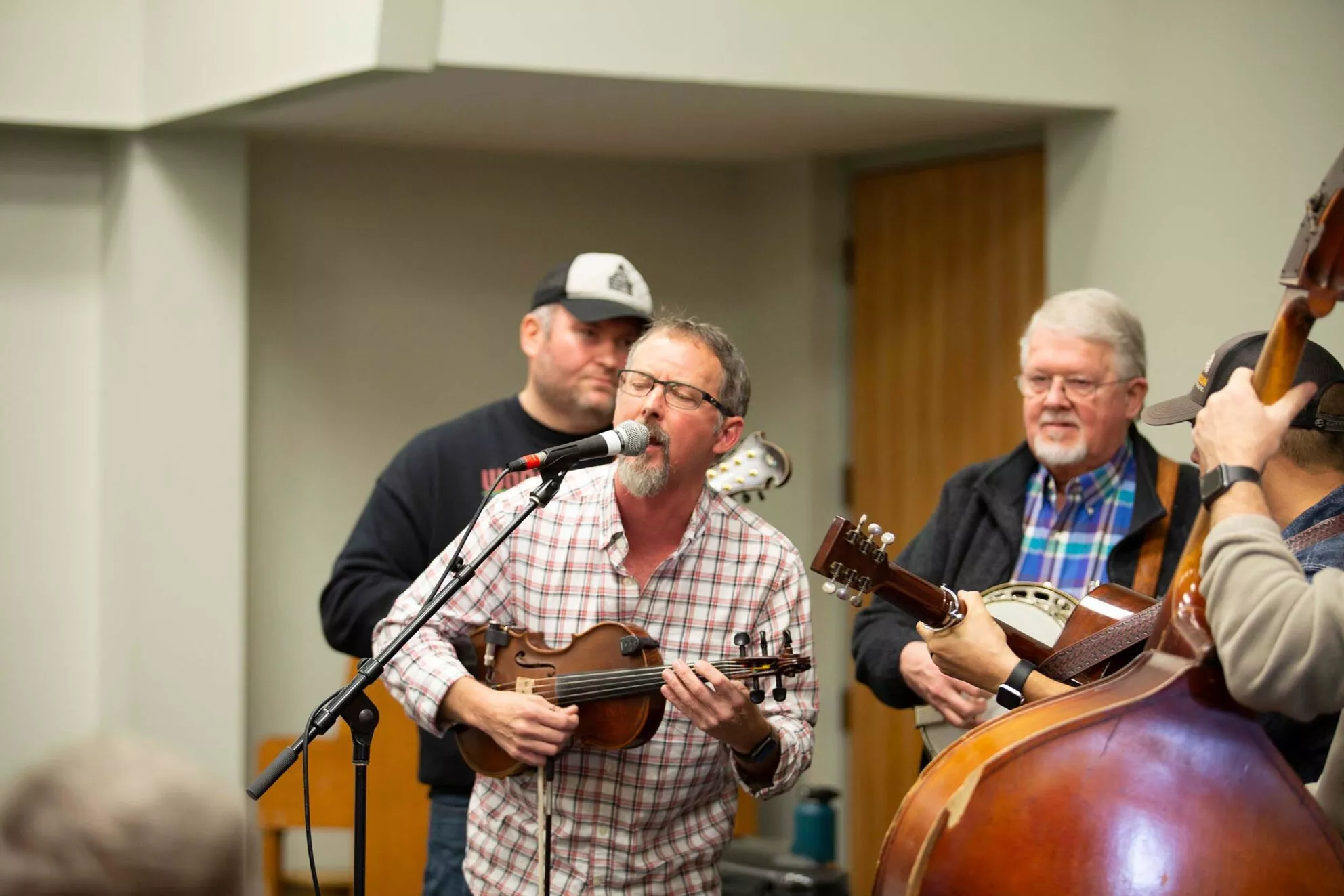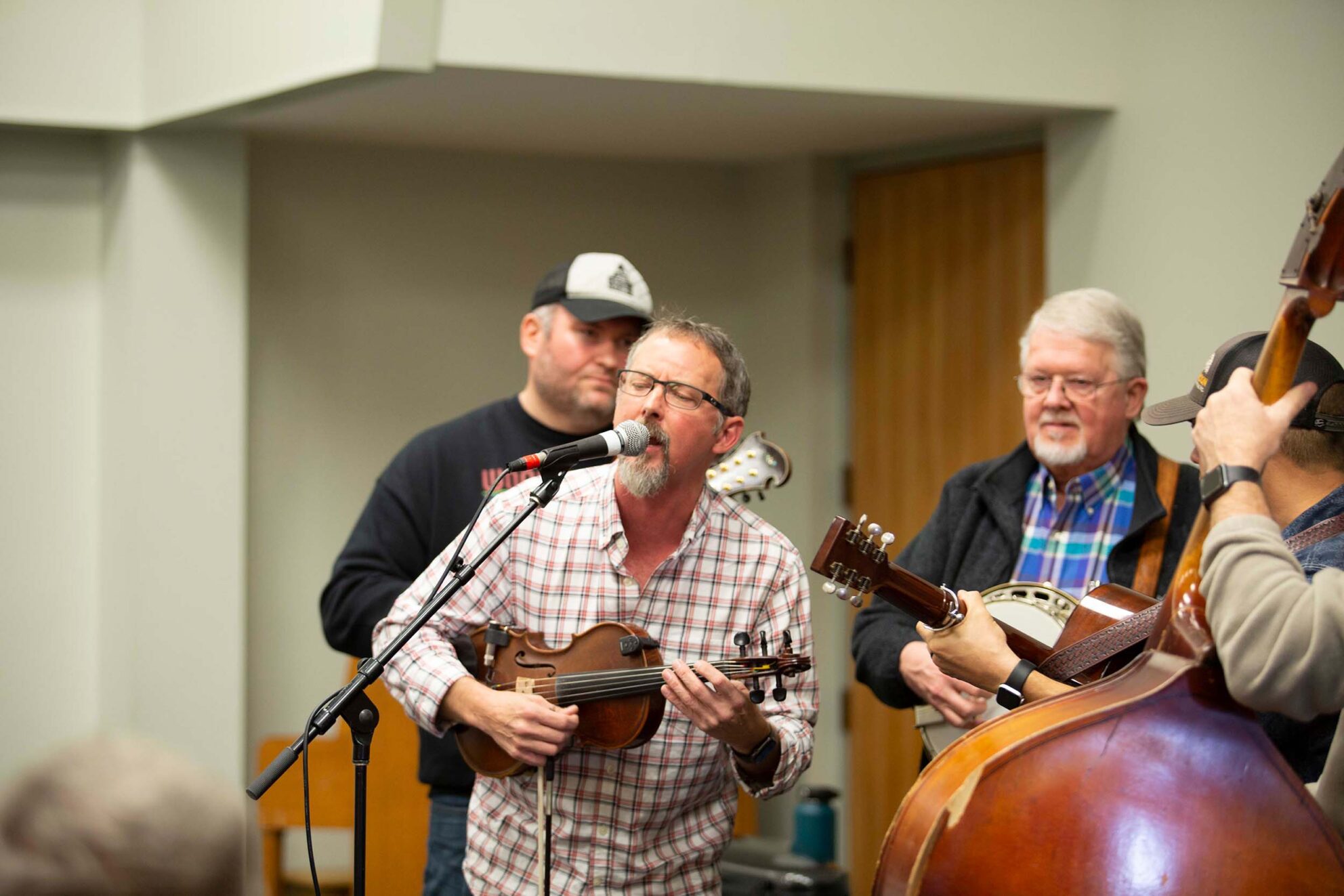 Balsam Range
Balsam Range is a bluegrass and acoustic music group founded in 2007 in Haywood County, N.C. They are the 2018 IBMA "Entertainer of the Year" recipients as well as winning the 2018 IBMA "Male Vocalist of the Year" for Buddy Melton and 2018 IBMA "Bass Player of the Year" for Tim Surrett. Balsam Range consists of five members; on fiddle and lead tenor, Buddy Melton; on mandolin and vocals, Darren Nicholson; on stand up bass, dobro and vocals, Tim Surrett; on guitar and vocals, Caleb Smith; and on banjo, Dr. Marc Pruett.
Lodging
Stay at Lake Junaluska during the festival, and be just steps from the concerts in historic Stuart Auditorium and workshops held inside The Terrace Hotel and at the nearby Harrell Center. Lodging is available at our lakeside Terrace Hotel and historic Lambuth Inn.
To book, call 800-222-4930 8 a.m. to 5 p.m. to speak with a reservationist, or book your stay online.
Nestled in the heart of Lake Junaluska, the lakeside Terrace Hotel is convenient to the Harrell Center, Stuart Auditorium and the Rose Walk. Come relax in a rocking chair on one of the balconies or read a book by the large fireplace in the spacious lobby.