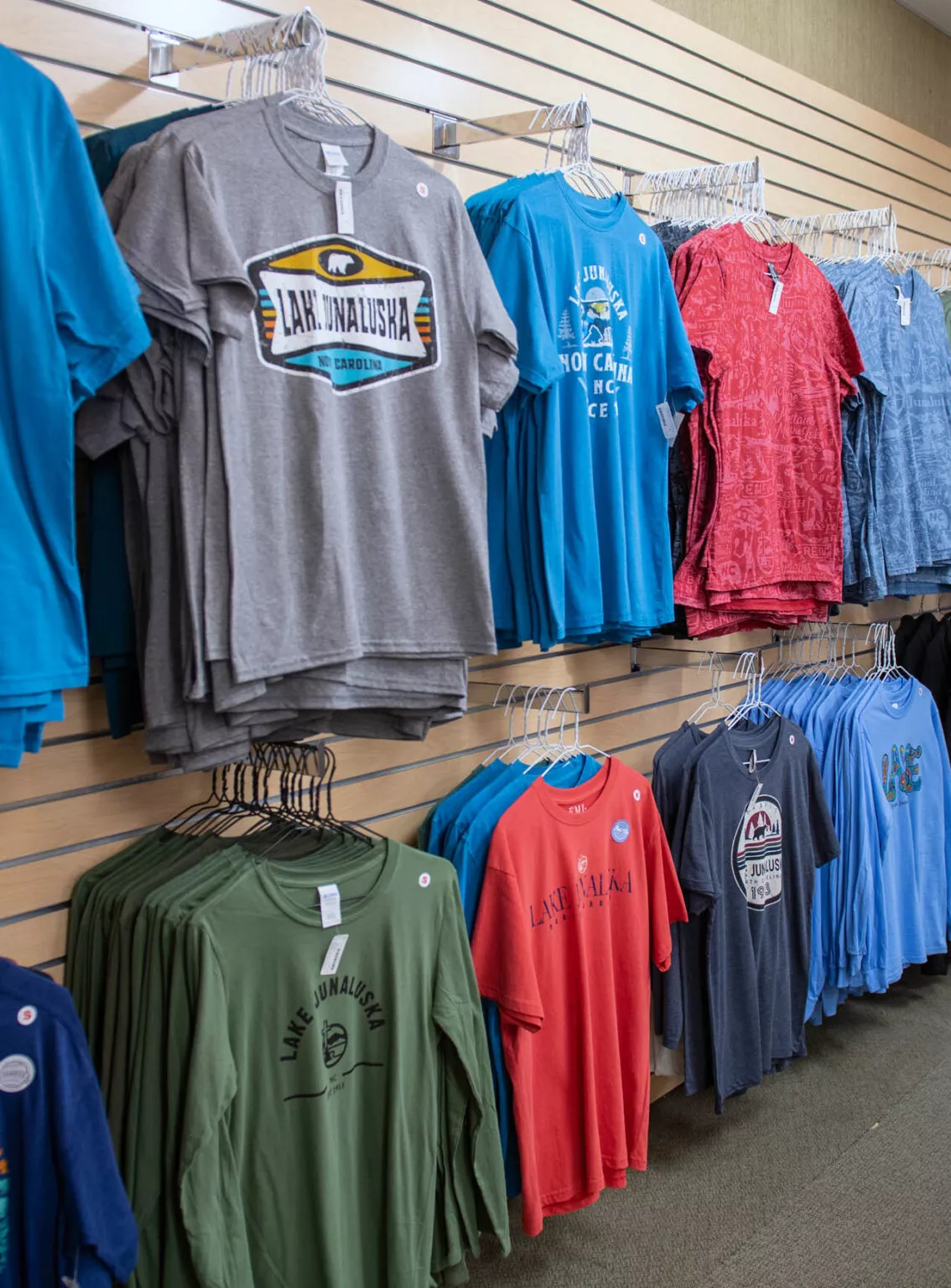 Visit Junaluska Gifts & Grounds in the Harrell Center, and shop for unique items including jewelry, local pottery, greeting cards, apparel and books.
You can also pick up a locally roasted fair-trade coffee or hand-dipped ice cream cone to enjoy at the outdoor café walk with tables, umbrellas and a gorgeous view of the lake. Junaluska Gifts & Grounds also offers its own private label of coffees, preserves, salsas and salad dressings, as well as collectible ornaments.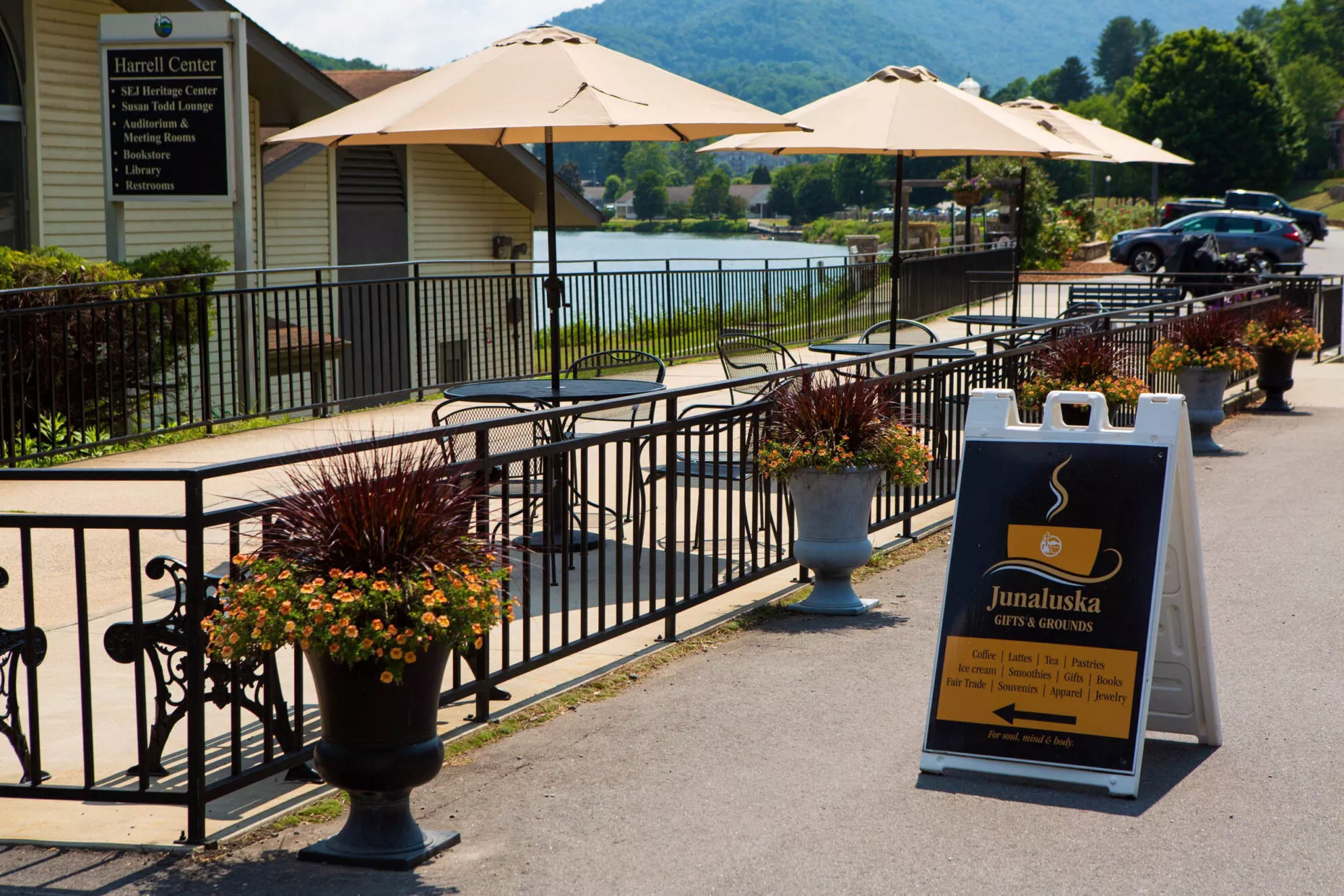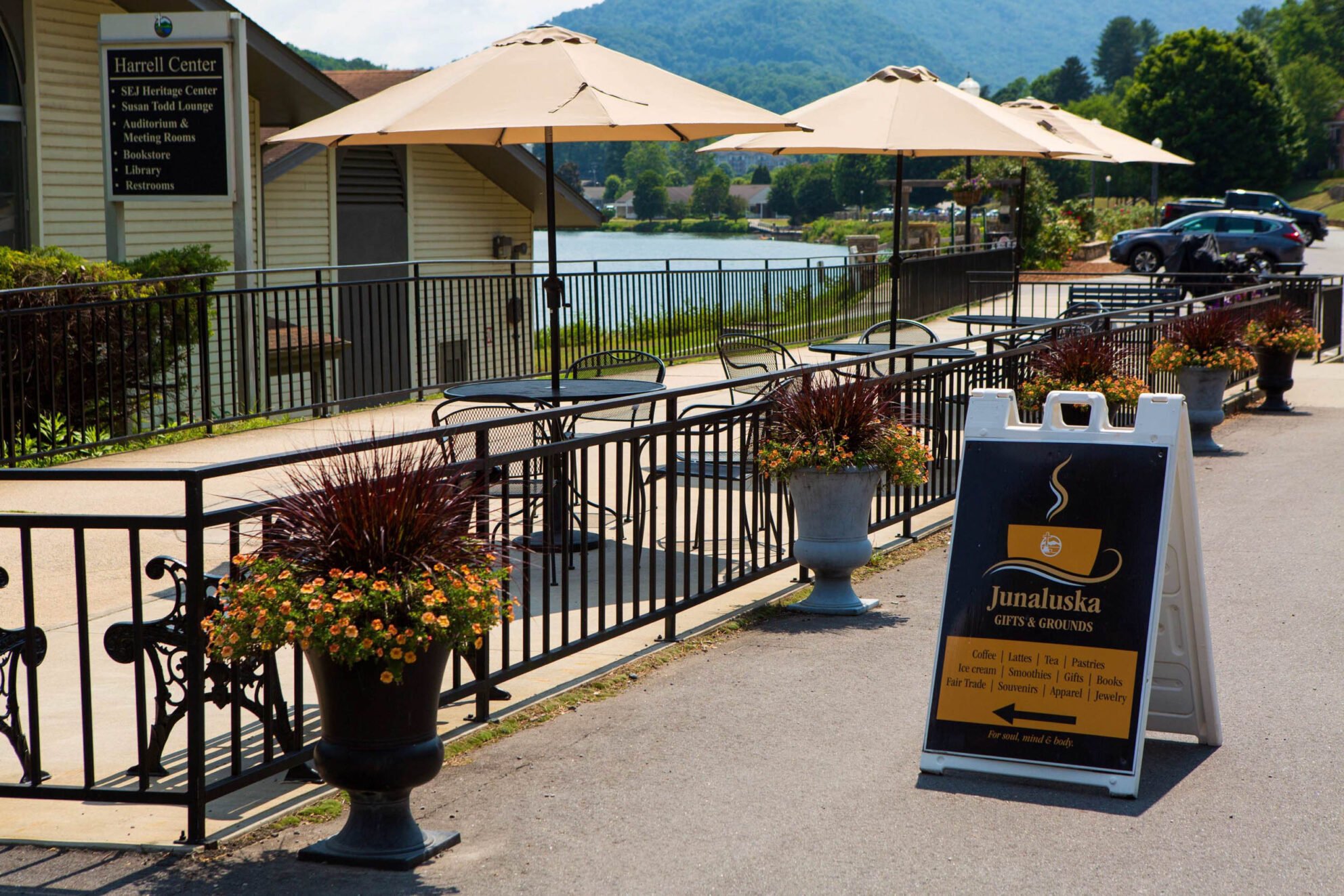 Summer Hours
Monday-Wednesday: 8 a.m.-6 p.m.
Thursday-Saturday: 8 a.m.-8 p.m.
Sunday: 10 a.m.-5 p.m.
For more information, call 828-454-6777.
Visit the coffee bar inside Junaluska Gifts & Grounds for seasonal specialty lattes, locally roasted fair trade coffee/espresso, frappes, hot tea, smoothies, juice and sodas, hand-dipped ice cream, sundaes and pastries. Enjoy your treats at the Harrell Center porch rocking chairs overlooking the lakes or the café tables outside.
Find the perfect gift and Lake Junaluska keepsakes at Junaluska Gifts & Grounds:
Unique gifts including pottery, jewelry, scarves, lotions, soaps and greeting cards.

Check out our spring merchandise!

Books from Bibles and devotionals to birding and local hiking guides.
Lake Junaluska apparel including T-shirts, jackets, vests, caps, hats and more.
Lake Junaluska jams, salsas and dressings, ranging from "Smoke on the Mountain" and bean salsas to apple butter.
Locally roasted, fair-trade coffee varieties including Junaluska Java, Deep Water Dark, Morning Prelude and Divine Decaf plus flavored blends and seasonal offerings.
Keepsake holiday ornaments that honor Lambuth Inn as well as the "Be Still, My Soul" sun-catcher ornament inspired by The Rose Window of Memorial Chapel.
Souvenir items from postcards to umbrellas.
Outdoor adventure accessories from flashlights to hiking socks.
Specialty sections for Made in America and fair trade gifts.
NEW! Spring Merchandise
Stop by to see some of our new merchandise this spring!