Summer and winter youth retreats at Lake Junaluska bring youth groups together for spiritual growth, fellowship and fun.
Lake Junaluska is committed to connecting youth to Christ through meaningful ministry, recreation and education. Youth groups that participate in Lake Junaluska's retreats enjoy not only the on-site programming but also opportunities for mission work and mountain adventures from skiing to whitewater rafting.
Groups choose their accommodations and gather for meals at York Dining Commons, which offers a lakeside deck perfect for fellowship. We also welcome youth groups to Lake Junaluska who wish to plan their own retreats!
Bring your youth group to the mountains this winter! We offer Winter Youth Retreat packages that include lodging and meals at Lake Junaluska. with opportunities to add on skiing/snowboarding (also known as the Ski Lake Junaluska package); ziplining, ropes course, and bike park adventures; mission work projects; and, of course, our Lake Junaluska programs with group games, live music, guest speakers and energized worship for youth groups.
With our winter youth retreat packages, you can choose your own retreat dates! If your group would like to participate in Lake Junaluska's programs and worship services for youth groups, be sure to add the youth retreat program to your package and select one of the four weekends that our program will be offered. Learn more about retreat add-ons and rates below, see photos, view accommodations, subscribe to youth ministry email updates, and, if you have any questions, contact us.
Ski Lake Junaluska
Group ski packages include skiing or snowboarding at Cataloochee Ski Area, lodging at Lake Junaluska, and breakfast on the first full day through breakfast on your day of departure. Skiing includes your ski/snowboard rental, boot rental and lift ticket. Pick the dates that work for your youth group. Register online.
Ziplining & More
Groups can book a day trip to The Adventure Center of Asheville as part of their Lake Junaluska Winter Youth Retreat package. More details coming soon. Register online.
Mission Work Projects
Lake Junaluska coordinates mission work projects with nonprofit organizations in our community on Saturdays and Sundays during retreat weekends for interested youth groups. Register online.
Lake Junaluska Youth Retreat Programs
Lake Junaluska Youth Programs will offer lively programs and energized worship services for youth groups on four winter weekends. Join fellow youth groups for a bonfire and s'mores on the night you arrive and come together in the evening(s) and/or Sunday morning for games, live music, a guest speaker and energized worship. The retreat program schedule features evening programs for 3-night retreats and evening programs plus a Sunday morning program for 2-night retreats.  Register online.
RATES
Lake Junaluska's Winter Youth Retreat Packages all include lodging and meals at Lake Junaluska with the opportunity to add on day activities and evening programming. Rates vary based on the lodging and meal options and add-ons your group selects. To learn more, see our 2022-23 Winter Youth Retreat Package Rate Planning Sheet (PDF).
Weekends with Lake Junaluska Evening Youth Programs & Worship Services
Lake Junaluska has been taking extensive measures based on guidance from the CDC to ensure safe and healthy stays at all of our lodging facilities. Please see our current health and safety protocols for more information on how all of the Lake Junaluska staff is maintaining a high standard of sanitation in all Lake Junaluska facilities.

Yes. The ski package includes either a set of skis or a snowboard, fitted boots, and your lift ticket. Each person can choose whether they would like to ski or snowboard. Helmets can be rented for an additional fee. See our 2022-23 Winter Youth Retreat Rate Planning Sheet to learn more.

No. Groups are responsible for off-site transportation.

No. Groups are encouraged to come on the dates that work best for you! We do invite you to come to Lake Junaluska during one of our programmed event with a speaker and band, and join us in worship!

Lake Junaluska will be partnering with local organizations to serve our neighbors here in Haywood and Jackson counties.
Make memories and have fun as a youth group as you grow closer to God and each other this summer at Lake Junaluska.
Plan your summer youth group retreat at the Lake. Enjoy meaningful moments and time for recreation and fun! Just steps from Shackford Hall is volleyball, cornhole, knockout (basketball), Gaga ball, 9 Square in the Air, the Walking Trail and the lakeside pool. Your group can also make reservations to rent paddleboards, kayaks or canoes, or add on a trip to enjoy rafting, ziplining or a high-ropes adventure course.
Does your youth group want to spend time in service? Ask us about taking part in such projects as building ramps for people who have mobility challenges, completing critical landscaping tasks, and assisting food kitchens, food pantries and organizations that provide clothing, shoes and other items for people in need.
Want to receive email updates about youth ministry programs at Lake Junaluska? Subscribe to our email newsletter.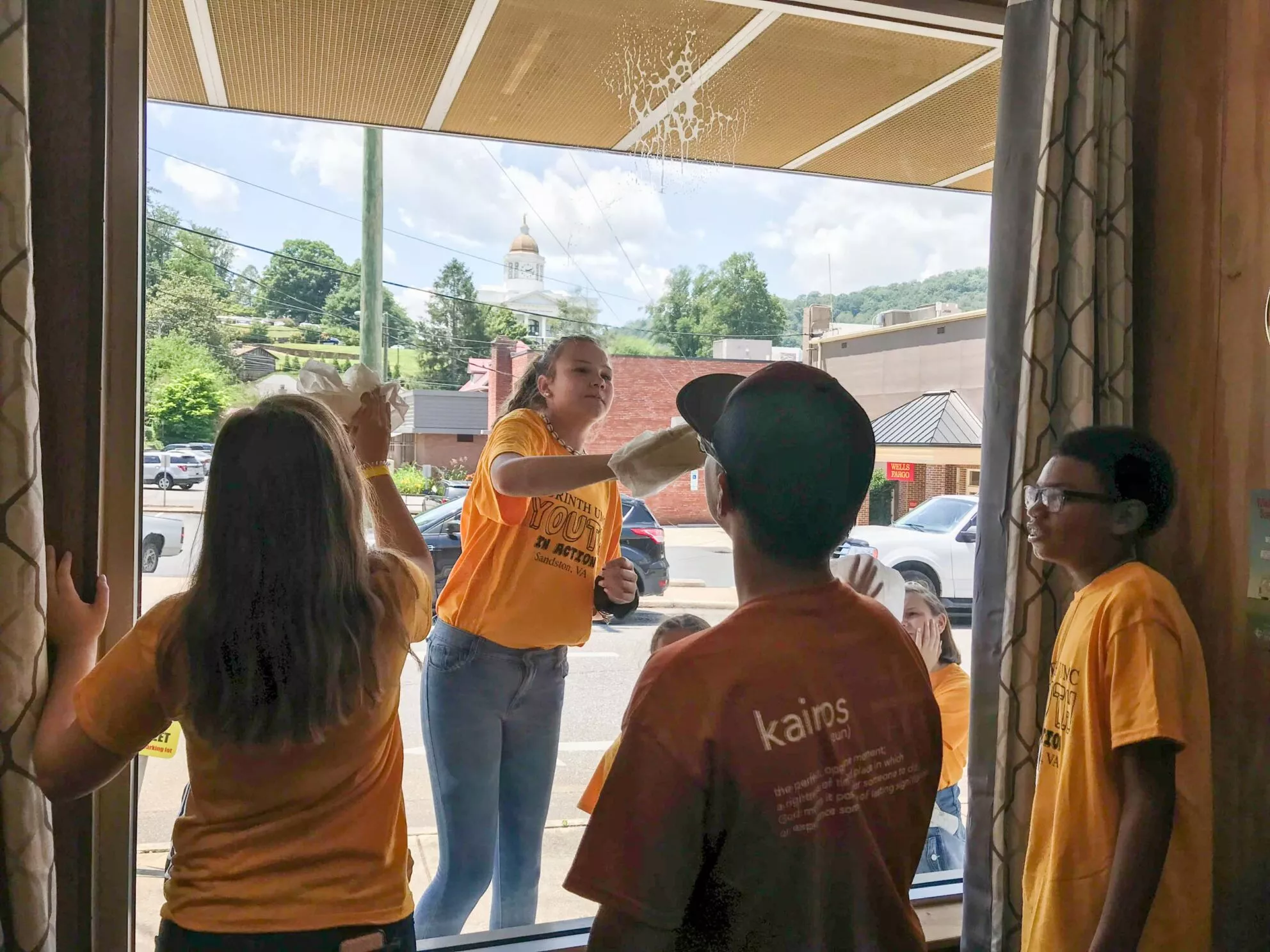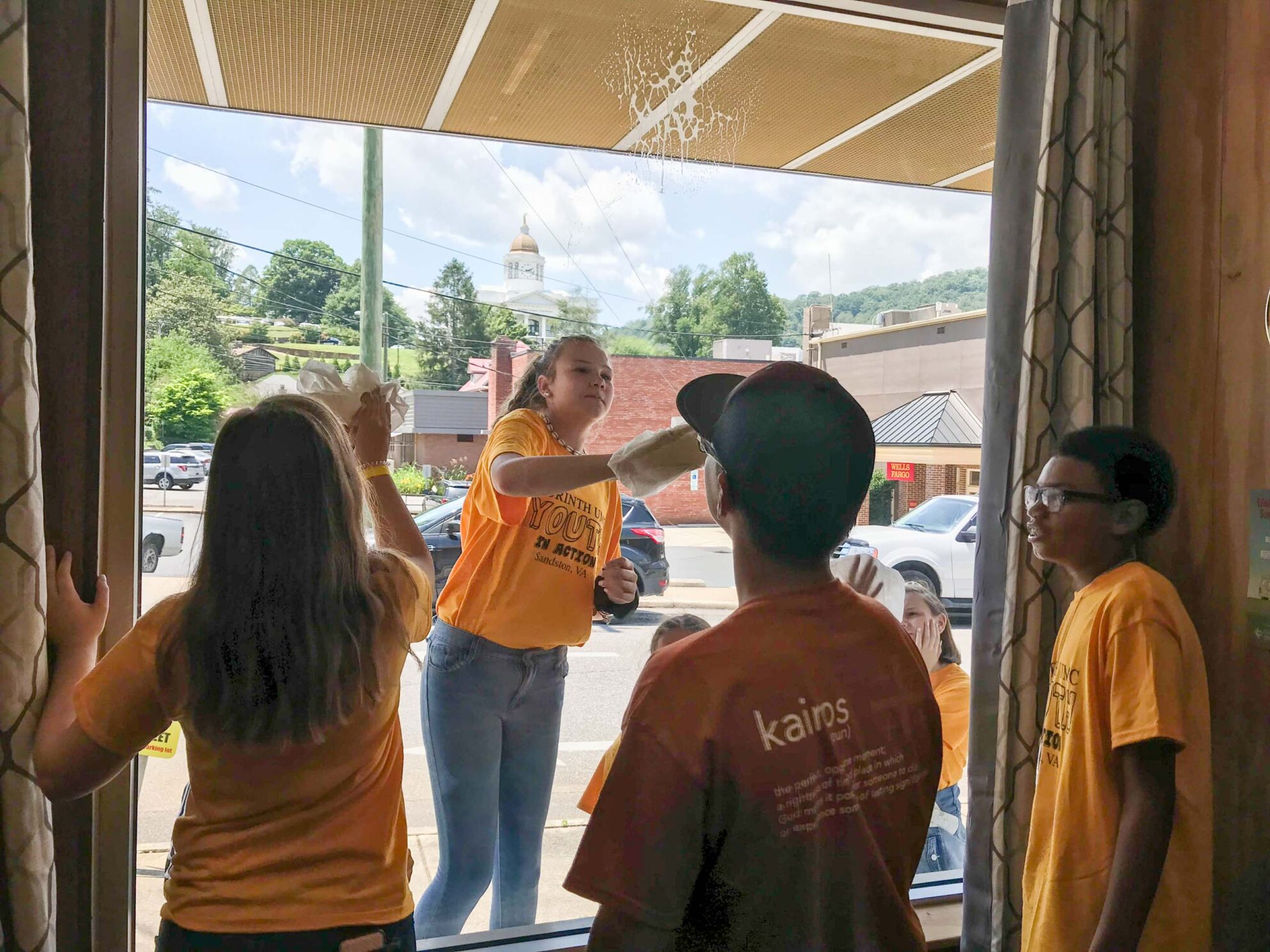 Click on any of the images to view in a full-size lightbox gallery.
OTHER SUMMER OPPORTUNITIES
We are excited to share that M28 Camps will be hosting summer youth camps at Lake Junaluska! Learn more and register on the M28 Camps website.
Youth Group Lodging
Lodging popular with youth groups at Lake Junaluska includes Mountainview, Lake Junaluska Apartments and Hillside Lodge. All are close to Shackford Hall, York Dining Commons and Lake Junaluska's pool and recreation areas.