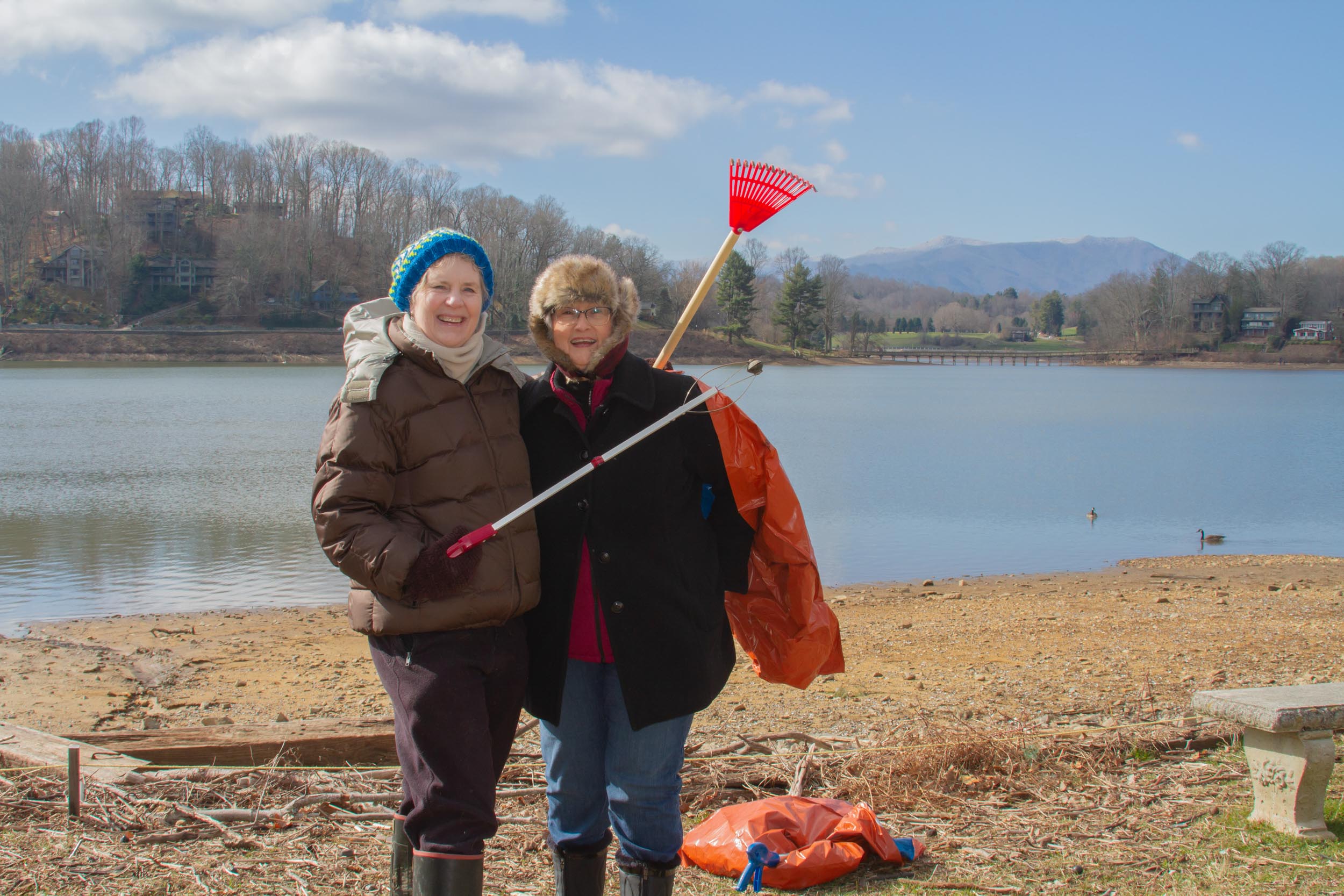 Join us for a community lake cleanup at Lake Junaluska.
All are invited to help pick up trash and debris along the Lake Junaluska shoreline and nearby roads at a Community Lake Cleanup. The event is organized by The Junaluskans, who work in conjunction with Lake Junaluska staff and in partnership with Haywood County and Haywood Waterways to host the event.
When: Saturday, March 11, from 9 to 11 a.m.
Where: Meet outside Stuart Auditorium to sign in and receive instructions and supplies.
What We Supply: Coffee and light snacks, garbage bags, litter pick-up sticks and gloves.
What To Bring: Please dress accordingly for the weather and potentially muddy conditions, as all work will be done outside. You can also bring your own gloves and litter pick-up sticks!
Helpers of all ages are welcome to be part of the cleanup, but adult chaperones should accompany youth. Leaders from groups such as scout troops, churches, youth groups and civic organizations that are interested in helping with this community service work are encouraged to notify event organizers in advance by sending an email to [email protected].
VOLUNTEER OPPORTUNITIES
Want to learn more about volunteer opportunities at Lake Junaluska or complete a volunteer interest form? Visit our volunteer opportunities page.
Event Details:
Date:

March 11, 2023

Time:

9:00 am–11:00 am

Location:

Meet in front of Stuart Auditorium