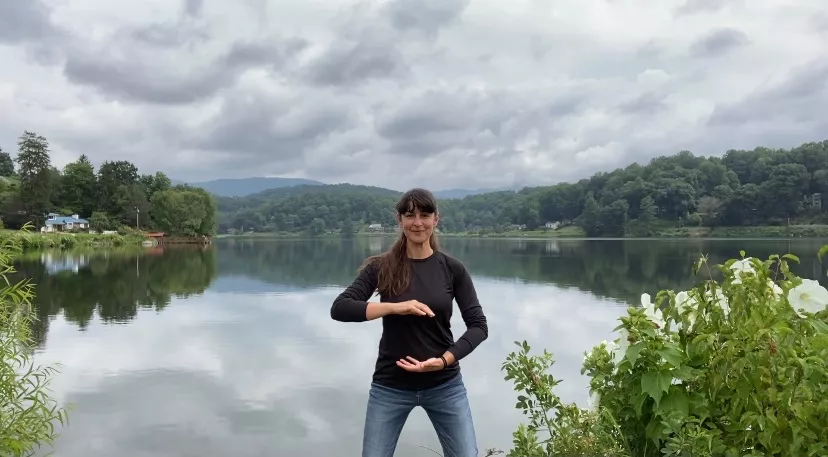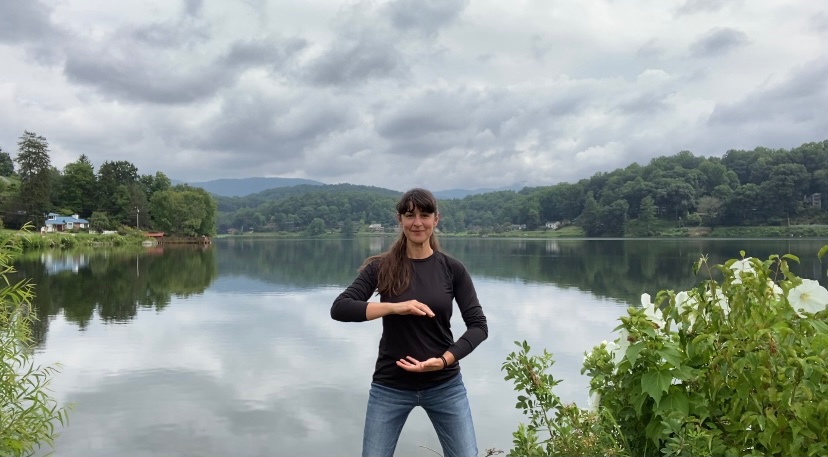 Marga Fripp will lead QiQong on the outdoor lawn near Memorial Chapel on Wednesdays at 5:30 p.m. for Lake Junaluska's Summer Activities Program. Classes are $15, and forms of payment accepted include cash, credit card, Venmo, Apple Gap and Cash App.
QiGong is an ancient mindful body-movement and energy healing practice that transforms stress into vitality and brings energy and relaxation into the mind and body through breath work, stretches, acupressure, and flow movements. Anybody, at any age or fitness level, can practice QiGong to assist in recovering from illness, releasing tension and stress, and cultivating inner peace. The benefits are visible quite from the beginning.
QiGong is also known for its abundant health benefits including reducing inflammation, improving circulation,  strengthening the immune system, managing stress, anxiety and depression, and preventing or reducing the progression of arthritis. Join Marga for a relaxing yet energizing practice, and learn to sustain your wellbeing and become your own healer. Contact Marga at [email protected] or www.margafripp.com.
About Marga Fripp
Marga Fripp is a QiGong practitioner, humanitarian, expressive art therapist, and a self-taught artist. Her calling is to support and empower wisdom seekers and conscious leaders to sustain themselves, their causes, and the environment while living a happy and healthy life of purpose and meaning. Marga dedicated over two decades of activism empowering women, trauma survivors, and migrant communities. She started her first non-profit for domestic violence survivors at the age of 23. After immigrating to the U.S. in 2001, she founded and led Empowered Women International for 14 years helping countless immigrant and low-income women start businesses, build community and belonging. She serves as a guide and mentor to individuals and organizations that seek to integrate practices of mindfulness,  creativity, resilience-building and healing into our communities. Her services include expressive art therapy, one-on-one coaching and leadership development, QiGong classes, workshops, and retreats for creativity, self-care, inner  growth, and renewal. Marga has an M.A. in Expressive Arts Therapy and has also studied mindfulness and expressive
arts for healing trauma survivors.
Event Details:
Date:

August 17, 2022

Time:

5:30 pm–6:15 pm

Location:

Outdoor lawn near Memorial Chapel

Categories: