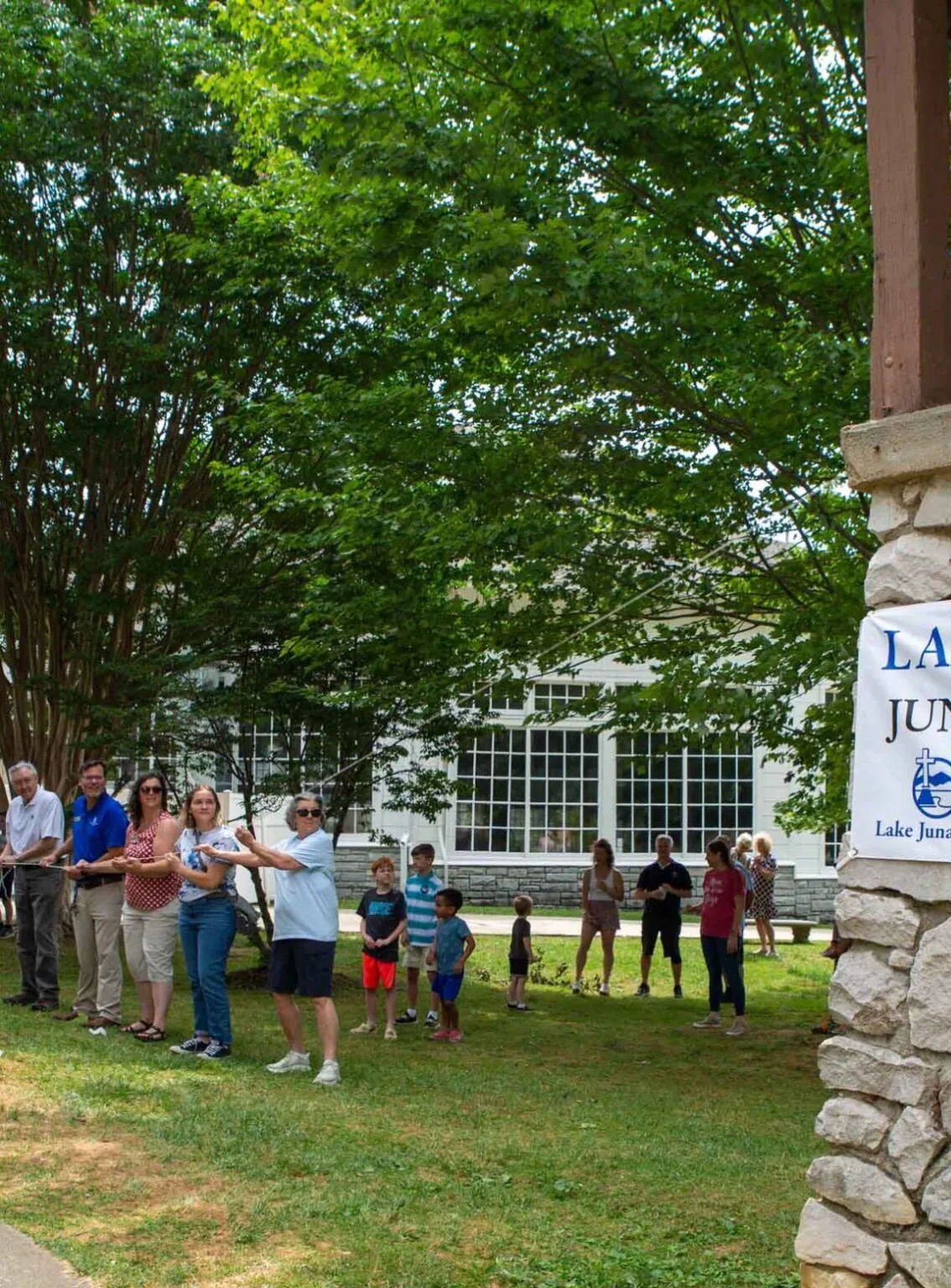 CELEBRATING 110 YEARS: JUNE 25, 2023
You are invited to gather at the Weatherby Bell to celebrate Lake Junaluska's 110th birthday on June 25, the anniversary of the first conference held in Stuart Auditorium in 1913. The event will follow our summer worship service, which begins at 9 a.m. at the lakeside tent. Ken Howle, executive director, will offer words of welcome and celebration. Afterward, those in attendance will be invited to take turns ringing the Weatherby Bell.
Additionally, join Lake Junaluska's virtual birthday celebration earlier in the week on Thursday, June 22. Each year during the week of Lake Junaluska's birthday, we dedicate a day to celebrating and supporting Lake Junaluska. We invite all those who love this special place to make an impact in three powerful ways:
•  Pray for the mission and ministry of Lake Junaluska.
•  Share why you love Lake Junaluska on Facebook and Instagram.
•  Give so that all who visit Lake Junaluska can experience renewal..
Together, our collective prayers, storytelling and donations will strengthen Lake Junaluska as a place of Christian hospitality for years and years to come!