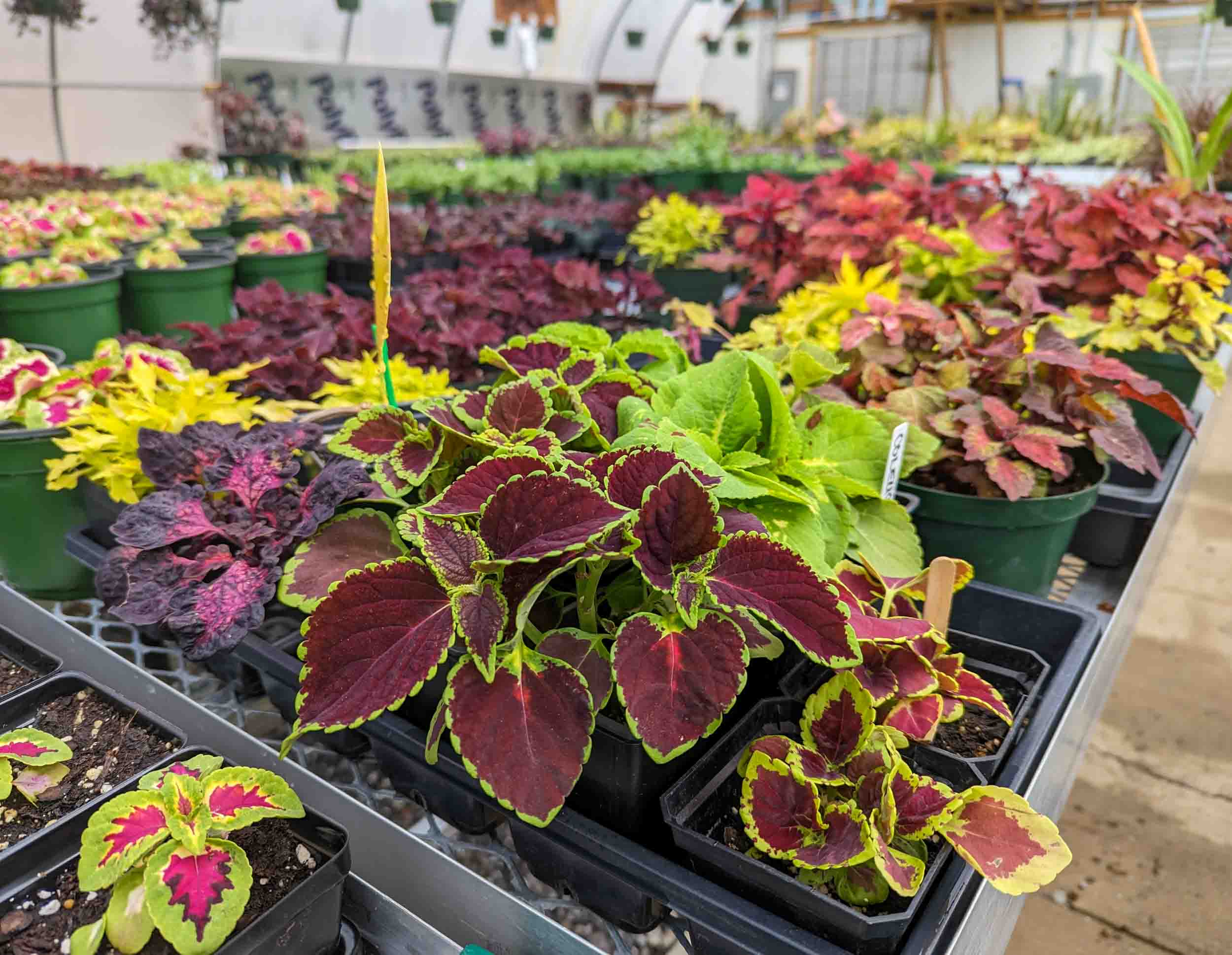 April 5, 2023
The Lake Junaluska Annual Plant Sale and the Corneille Bryan Native Garden plant sale will be held together on Saturday, May 6, from 8 a.m. to 2 p.m. at the open-air Nanci Weldon Memorial Gym.
The landscaping team at Lake Junaluska will have more than 2,500 plants for sale including annuals, perennials, vegetables, herbs, house plants and a small section of hybrid roses. Also at the sale will be several varieties of plants from the Corneille Bryan Native Garden.
"We have been caring for and cultivating plants in the Lake Junaluska greenhouse for months to plant here on the grounds and to offer at our Annual Plant Sale," said Melissa Tinsley, landscaping manager at Lake Junaluska. "Each year, we look forward to sharing our wonderful hanging baskets and plants and meeting fellow gardeners at the plant sale. Flowers and plants make great Mother's Day gifts and are a fantastic way to bring a little bit of Lake Junaluska to your own garden or landscape."
Plants range in price from $2 to $35 and can be purchased by cash, check or charge. Proceeds from the plant sale directly support landscaping at Lake Junaluska, where the grounds and gardens are open for all to enjoy and made possible through charitable giving. Proceeds from the sale of native plants will specifically benefit the Corneille Bryan Native Garden.
For more information about gardens at Lake Junaluska, visit lakejunaluska.com/gardens. For more information about the plant sale, visit the plant sale event page or contact Tinsley at [email protected].