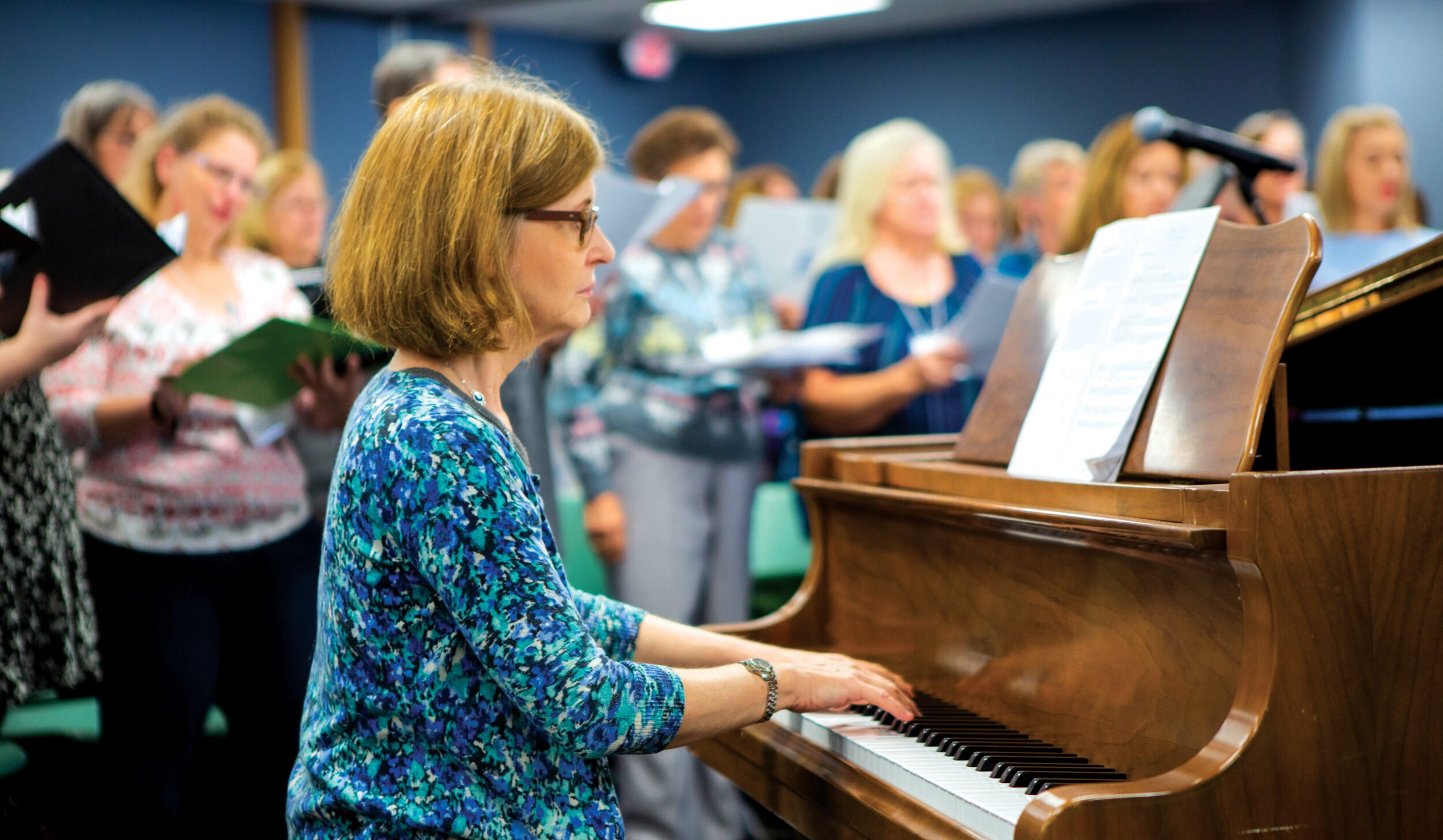 Sept. 22, 2023
The sounds of sacred choral music will fill the cool crisp air during Choir Music Weekend, Oct. 13-15 at Lake Junaluska. Those who love to sing this special music are invited to attend to learn and perform eight anthems, as well as attend workshops.
This year's theme is "Stand Firm – The Lord is Near," and music this year includes three anthems by composers on the leadership team, "Wherever You May Go" by Timothy G. Bushong, "How Firm a Foundation" by Jackson Henry, and "This Little Light of Mine" by Gary Alan Smith. The arrangements by Henry and Smith were arranged specially for Choir Music Weekend.
The weekend's workshops will include Folk Dancing and Ukulele 101, Seven Sight Reading Secrets for Accompanists, Choir Sectional Rehearsals, Vocal Sight Reading, crafting workshops and more.
"It is always a joy when our voices unite in song," said Ginger Wyrick, who serves on the Choir Music Weekend leadership team. "Worship begins with the first note at the opening rehearsal and continues throughout the weekend as we work and learn together."
A closing worship service will be held at 10:30 a.m. Sunday, Oct. 15, in Harrell Center Auditorium. Guests and community members are invited and encouraged to attend.
To register, visit the Choir Music Weekend event page.
Join us for Choir Music Weekend and expand your musical repertoire, learn new vocal skills, and enjoy time for recreation and fellowship at Lake Junaluska.