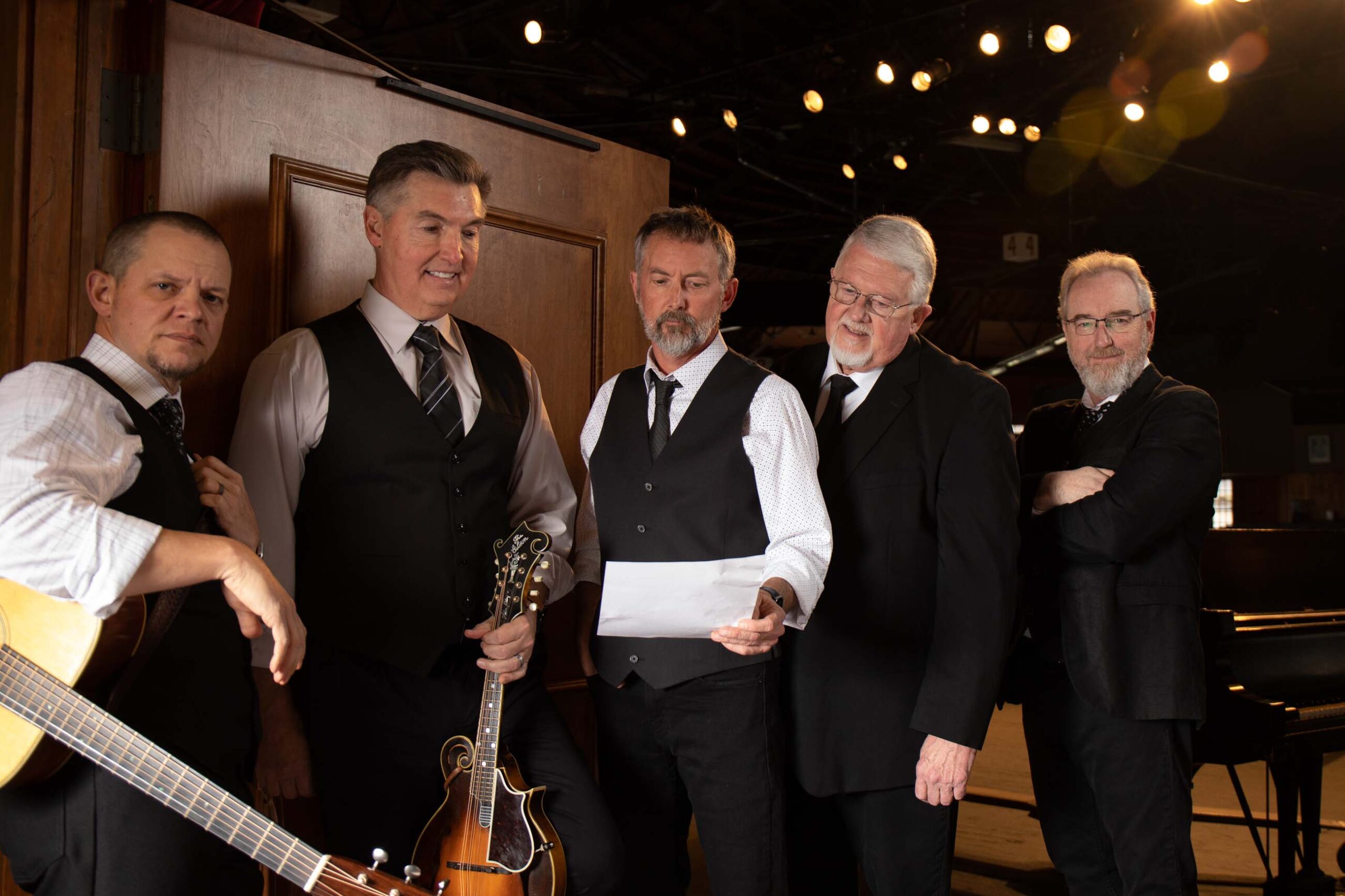 September 28, 2023
Give an early gift of music to yourself or someone else this Christmas with tickets to the 2023 Balsam Range Art of Music Festival, Nov. 30-Dec. 2 at Lake Junaluska, which will feature new music from the popular Haywood County bluegrass band.
With concerts featuring bluegrass and beyond, workshops, jam sessions, a youth talent showcase, and more, this highly popular festival is an exciting display of various genres of music at one of the most scenic sites in Western North Carolina.
Tickets are now on sale for the festival's concerts scheduled for Friday, Dec.1, and Saturday, Dec. 2, at Lake Junaluska's historic Stuart Auditorium during which top musicians from across the country take the stage, along with festival host Balsam Range, an award-winning and internationally acclaimed bluegrass and acoustic group. A pre-festival performance celebrating the release of a new Balsam Range CD will be held at 7 p.m. Thursday, Nov. 30, at Shackford Hall. Separate tickets for this event are $30.
"[Thursday night] is the more intimate portion of the festival and every year we do something different," said Buddy Melton, Balsam Range's fiddle player, who also sings lead and tenor vocals. "This year we have all new material, so we wanted to make it more about a celebration of the CD release."
Joining Balsam Range on stage Friday, Dec.1, will be the comedic bluegrass group The Cleverlys, as well as Sister Sadie, Grammy Award nominee and three-time winner of the International Bluegrass Music Association Vocal Group of the Year. Closing out the Friday night event will be the Atlanta Pops Orchestra Ensemble with Balsam Range, an Art of Music Festival staple.
On the program for Saturday. Dec. 2 are 15-time IBMA Dobro Player of the Year, Rob Ickes, and Trey Hensley, a Tennessee-born guitar prodigy, and John Cowan, who applies his powerful pipes to genres from country, bluegrass, and gospel to soul, jazz, and rock-and-roll – often within the space of a single concert. Closing out the festival is Balsam Range with "The Dream Team Band": Milan Miller on guitar, Tony Creasman on drums, Julio César Barreto on piano, and David Johnson on steel guitar.
Saturday, Dec. 2 will feature songwriting and instrument-building workshops, a youth showcase, a Q & A and open jam session with Balsam Range, and more. The workshops are open to anyone with a ticket to Saturday's show and are filled on a first-come, first-served basis. In addition, food trucks will be at Lake Junaluska on Saturday for lunch and dinner.
Winner of more than a dozen IBMA awards including Entertainer of the Year in 2014 and 2018, Balsam Range's song "Richest Man" won IBMA Song of the Year in 2021.
Homegrown in Haywood County, Balsam Range launched the Art of Music Festival here in 2016 to help stimulate the local economy during its slow time and to share some of the band's favorite artists with its hometown crowd, which included a variety of genres, Melton said.
"We get the opportunity to travel all over the country and meet some incredible artists. Some of our favorite events have included a little more variety, not just straight bluegrass," Melton said. "With the Art of Music Festival, we try to put it together so they all work together."
Band members include Buddy Melton, fiddle, lead and tenor vocals; Marc Pruett, banjo; Tim Surrett, bass, dobro, baritone and lead vocals; Caleb Smith, guitar, lead and baritone vocal; and Alan Bibey, mandolin and low tenor vocals.
On-site festival lodging is available at Lake Junaluska's lakeside Terrace Hotel and historic Lambuth Inn. To book, visit lakejunaluska.com/balsamrange.
For more festival information and to buy tickets, visit balsamrangeartofmusicfestival.com.
Join internationally-acclaimed bluegrass band Balsam Range with top artists from across the country for concerts, workshops and more!