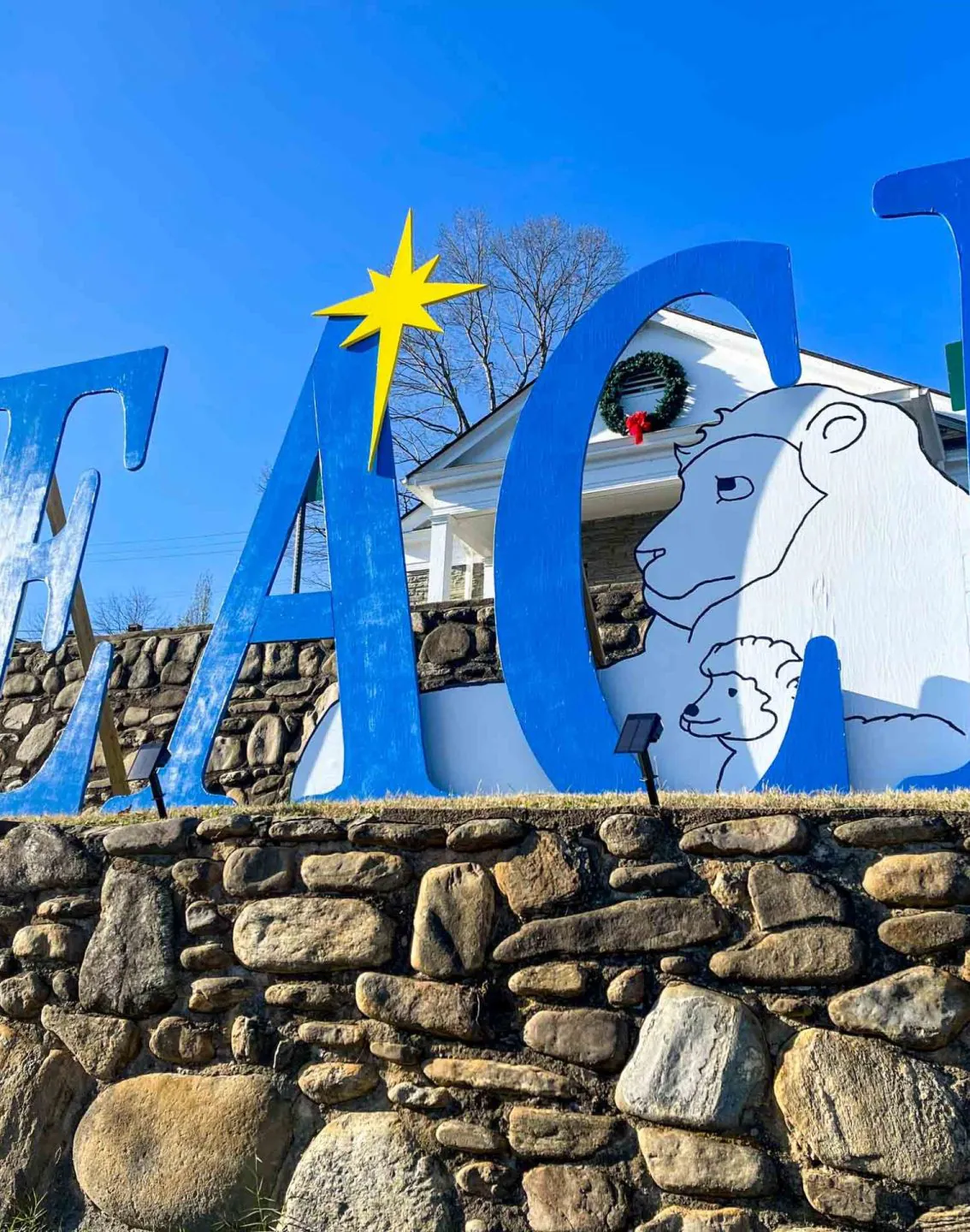 Lake Junaluska has once again come alive with the look and feel of Christmas. Thanks to more than 70 dedicated volunteers and staff members, 50 venues around the Lake have been decorated with an assortment of wreaths, garland, lights, bows and lighted deer. A Nativity scene sits in front of Memorial Chapel. Tall letters spelling "JOY" can be seen after driving through the main gate.
The most recent addition to the decorations is a "PEACE" sign in front of the Warren Center near the Susanna Wesley Garden. Letters are painted in Ukrainian blue. The sign depicts a lion and lamb, traditional symbols of the peaceable kingdom of God, and a gold star, a Biblical symbol of peace. Also added this year are decorations to the buildings and garden nearby.
Lake Junaluska residents Randy and Linda Carlson helped decorate this year and are serving as current volunteer coordinators for the annual project on behalf of the Junaluskans, a volunteer organization made up of people who love Lake Junaluska. They credited past leaders and all of the volunteers, residents and staff who enthusiastically participate in putting up and taking down the decorations year after year for creating the display.
"It is the hope of all involved that the decorations will contribute to the mission statement of the Lake during this holiday season – to be a place of Christian hospitality where lives are transformed through the renewal of soul, mind and body," said the Carlsons.