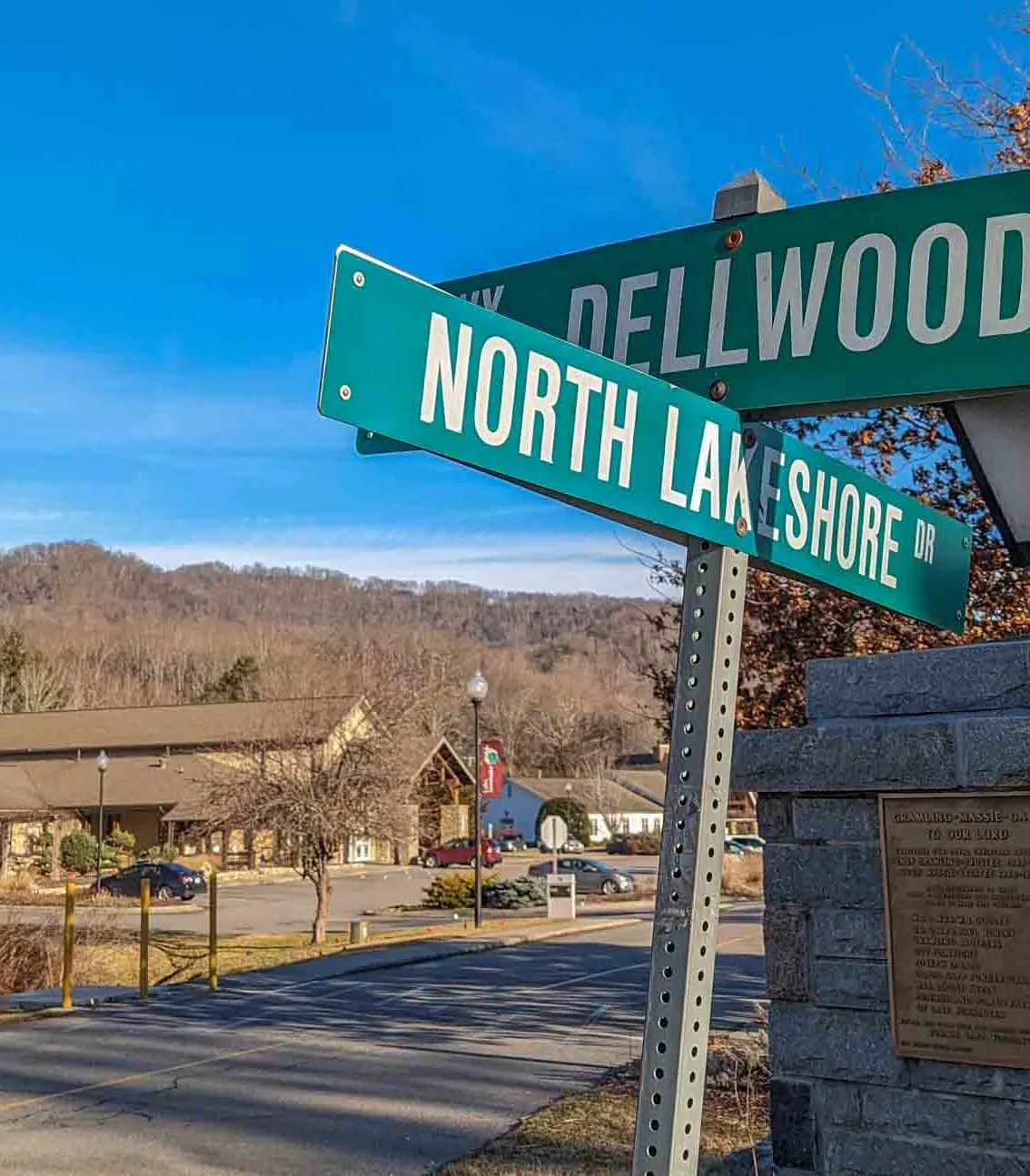 Update 3/8/2023: The main entrance is now open. 
January 20, 2023
Lake Junaluska's main entrance on Highway 19/Dellwood Road will be closed and traffic routed to the nearby West Gate entrance beginning February 22 to April 5 to allow for the replacement of two culverts under North Lakeshore Drive.
Both located on Highway 19, the main entrance and the West Gate entrance are approximately 900 feet apart. During the temporary closure of the main entrance, detour signs will guide traffic to the West Gate entrance onto Weldon Way, which runs back into North Lakeshore Drive. Vehicles and pedestrians may access Bethea Welcome Center and the Foundation for Evangelism Building from the entrance on Weldon Way.
Additionally, a portion of the lakeside walking trail along North Lakeshore Drive near the main entrance also will be closed during the construction. Walkers and runners will still be able to complete the 2.3- mile loop of the walking trail, but the 3.8-mile loop of the trail will not be possible to complete during this time. The sidewalk will be completely closed and fenced off near the boat ramp area and the intersection of Weldon Way.
The closure will enable Lake Junaluska Assembly Public Works to facilitate the installation of two culverts near Lake Junaluska's main entrance. The new culverts are part of planned repairs and maintenance taking place during the winter drawdown of the lake. For information about the lake drawdown, visit lakejunaluska.com/drawdown.