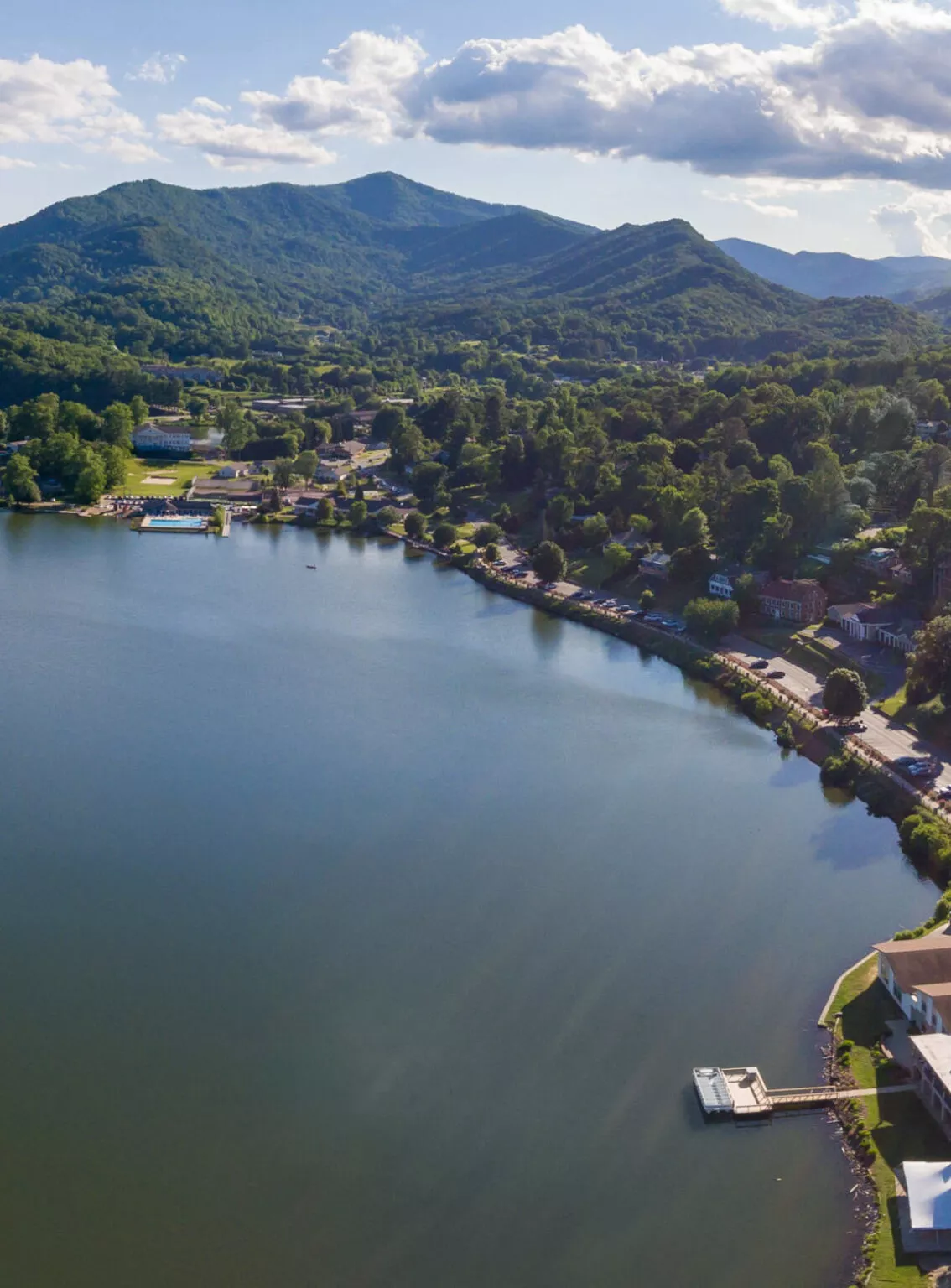 The Terrace Hotel and Lambuth Inn at Lake Junaluska today announced that they have been recognized as 2021 Travelers' Choice Award winners. Based on a full year of Tripadvisor reviews, award winners are known for consistently receiving great traveler feedback, placing them in the top 10 percent of hospitality businesses worldwide.
"To receive a Travelers' Choice Award, especially this year, is a true honor," said Ken Howle, executive director of Lake Junaluska. "If asked to identify one word to describe Lake Junaluska over the past year, I would use the term 'sanctuary.' Even in the midst of the COVID-19 pandemic and its subsequent economic impact for organizations like Lake Junaluska, we remained open and welcomed thousands of individuals, families and small groups seeking a safe haven during these difficult times. Our commitment to be a place of Christian hospitality where lives are transformed through renewal of soul, mind and body is stronger than ever."
The Terrace, a lakeside hotel at Lake Junaluska, features rocking chairs on balconies overlooking the lake and mountains, and is steps away from lake activities and amenities including a lakeside walking trail, gardens and Rose Walk. Last year, a new restaurant, the Lakeside Bistro, opened inside the hotel, serving up delicious modern Southern cuisine and offering indoor and outdoor dining.
The Lambuth Inn, also called Lake Junaluska's "stately lady," is listed on the National Register of Historic Places. Renovated in 2018, the inn features front porch rocking chairs and quaint parlors, and is a popular destination for guests looking for historic charm and an old-world feel. This year the historic inn celebrates its 100th year.
Kanika Soni, chief commercial officer at Tripadvisor, said 2021 Travelers' Choice Award winners should be proud and that "this award speaks to the great service and experience you provided guests in the midst of a pandemic."
"I know the past year has been extremely challenging for tourism businesses," said Soni. "What has impressed me is how businesses adapted to these challenges, implementing new cleanliness measures, adding social distancing guidelines and utilizing technology to prioritize guest safety. The Travelers' Choice Awards highlight the places that are consistently excellent – delivering quality experiences time and time again even while navigating changing customer expectations and new ways of working."
Mike Huber, general manager at Lake Junaluska, said being recognized with a Travelers' Choice Award is particularly meaningful to our staff.
"Positive guest reviews mean that our goal of exceeding expectations was met," said Huber.
Tripadvisor helps hundreds of millions of travelers each month. Travelers across the globe use the Tripadvisor site and app to browse more than 878 million reviews and opinions of 8.8 million accommodations, restaurants, experiences, airlines and cruises.
For more information about The Terrace Hotel or Lambuth Inn, visit lakejunaluska.com/lodging or call 800-222-4930.
Lake Junaluska is a place of Christian hospitality where lives are transformed through renewal of soul, mind and body.
Nestled in the heart of Lake Junaluska, the lakeside Terrace Hotel is convenient to the Harrell Center, Stuart Auditorium and the Rose Walk. Come relax in a rocking chair on one of the balconies or read a book by the large fireplace in the spacious lobby.
Built in 1921, Lake Junaluska's "stately lady" is listed on the National Register of Historic Places. A renovation in 2018 added modern conveniences while preserving the inn's historic details and atmosphere. Stroll through the gardens to nearby Inspiration Point to watch the sunset over the lake and mountains.