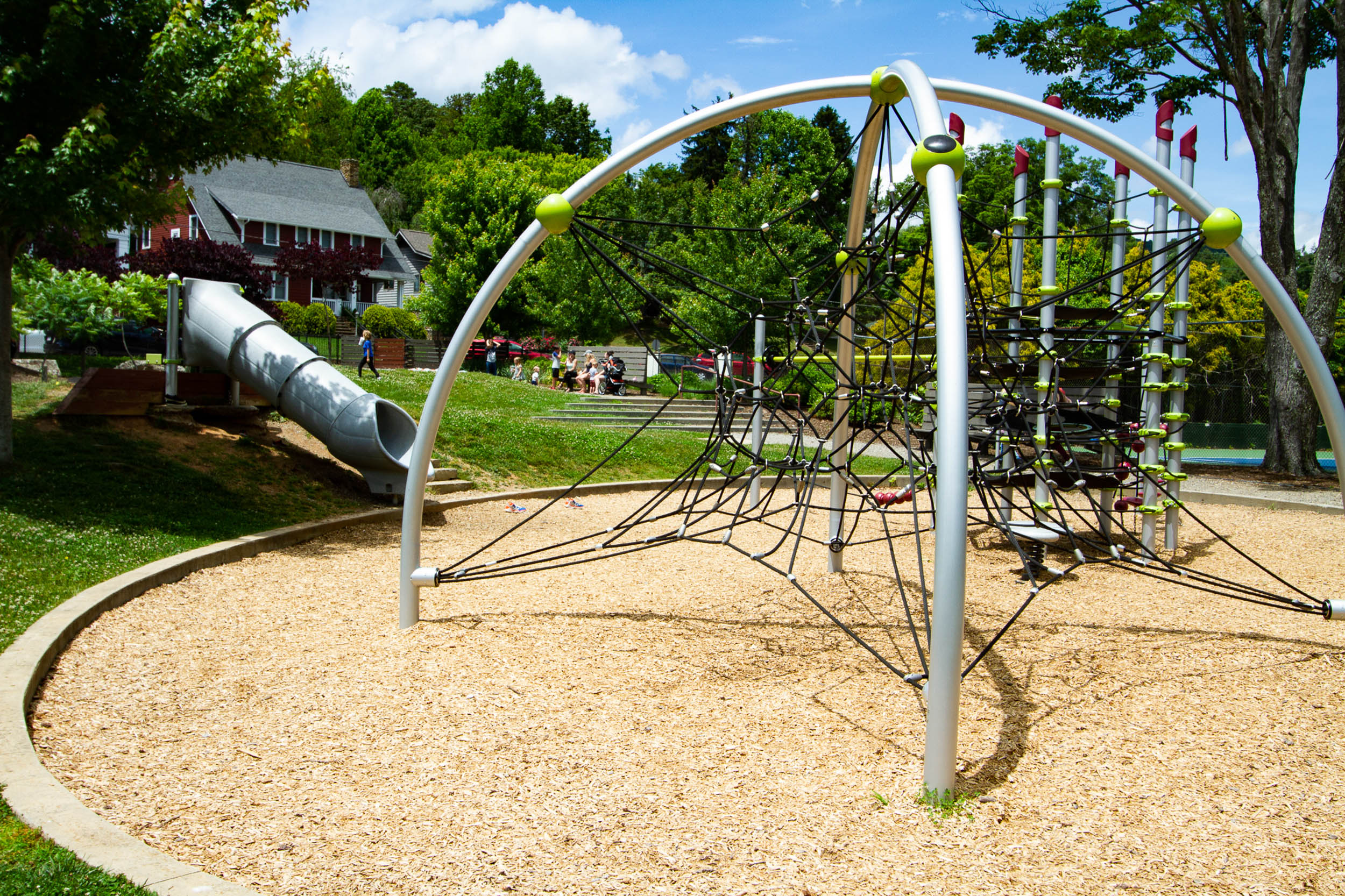 The renovation of Lake Junaluska's J.B. Ivey Playground designed by Pearson Russell Landscape Architecture recently won a Merit Award for General Design from the South Carolina chapter of the American Society of Landscape Architects.
Paul Russell, a South Carolina-based landscape architect, said goals for the design included not only enhancing interaction, accessibility and safety at the playground but also complementing the natural landscape: the distinguished lake and the expansive rolling mountains. Playground updates included a spider web-like climbing structure, suspended balance course, covered slide, bucket swings, benches, shelter with picnic tables, climbable boulders, grassy hills and clear views to the mountains.
"We worked to build a playground that reflected the character of Appalachia and the mountains, a playground that was more adventurous than a typical playground and to do that we took cues from the mountains and the vegetation for our inspiration,"

—Russell.
The playground renovation was supported by and made possible through the generosity of the Lake Junaluska Associates.