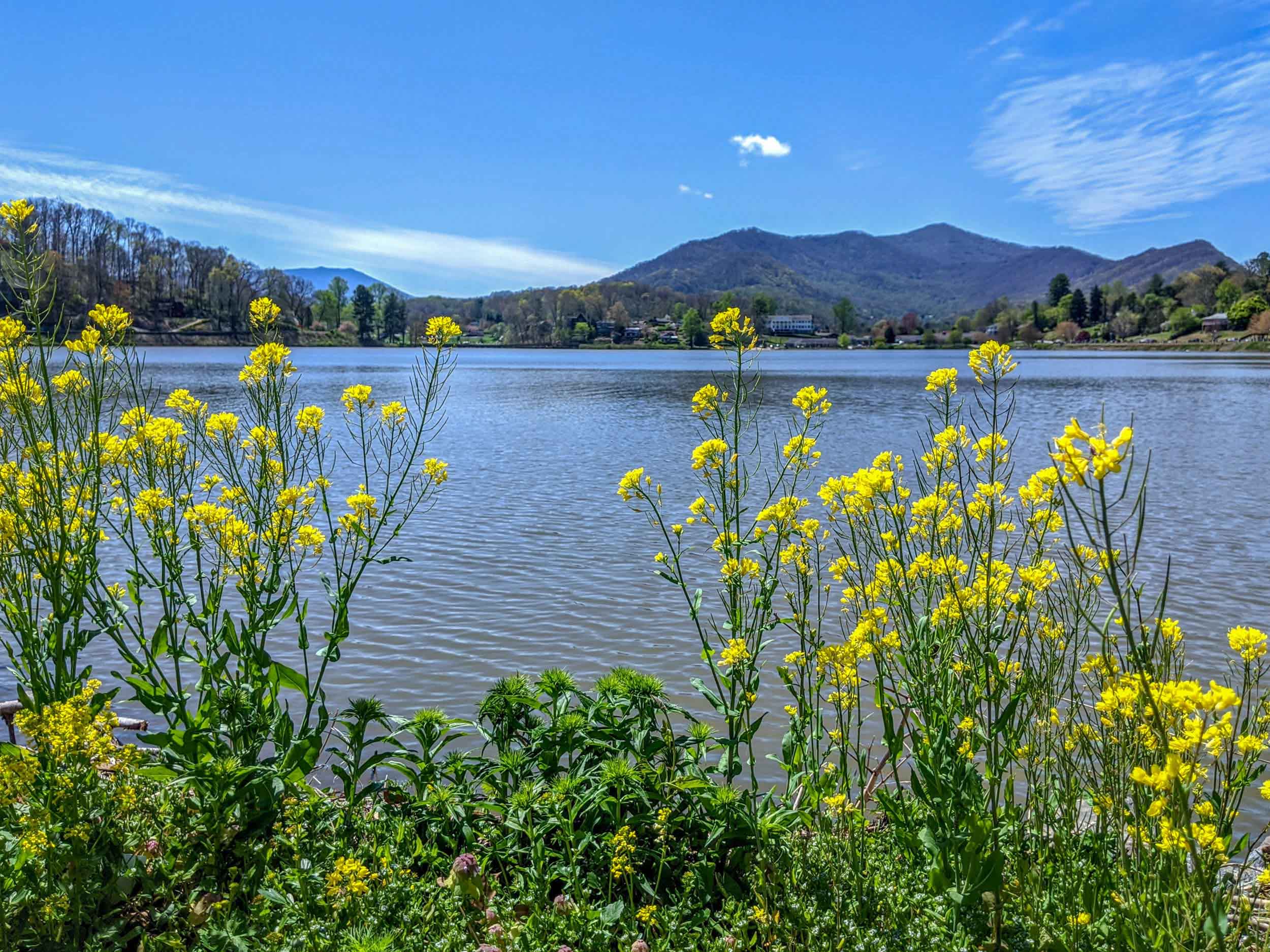 Join us for this three-day retreat that will help you find balance in your mind, body and relationships through nutrition, movement + mindset. Enjoy this journey alongside other women as you expand into yourself, embody your power and embrace responsibility for your mental and physical health. This retreat will support the clearing out of old energies so you can move forward with clarity and strength.
Yoga Retreats at Lake Junaluska are offered in partnership with Waynesville Yoga Center. Each themed retreat features daily workshops that focus on self-care and self-love, which are critical to keeping a much-needed sense of balance in today's world. The retreats take place at Lake Junaluska in the mountains of Western North Carolina, just a short drive from Asheville. Our peaceful lakeside village's stunning lake and mountain views, comfortable accommodations, and convenient amenities provide a soothing backdrop as you treat yourself to learning about the perfect prescription of movement and medicine. Learn More.
Event Details:
Date:

May 15, 2022–May 18, 2022

Categories:
schedule
Sunday, May 15
6:30-8: Welcoming /Opening Circle led by Tara Scarborough
Monday, May 16
Tuesday, May 17
Wednesday, May 18
CLASS + WORKSHOP DESCRIPTIONS
Monday, May 16
The Power to say "Yes!" by Building Better Boundaries
9am-12pm | led by Amber Kleid
In this workshop, we are going to explore healthy and unhealthy boundaries and why they are the most important factor in self-care that you can utilize for yourself. Without sacred boundaries, thoughts that include "I should," "I can't," and "I don't deserve" can override our thinking mind and keep us from doing for ourselves while feeling obligated towards others.
We'll discuss how you can implement healthy boundaries into your life without feeling guilty or compromised while taking into consideration mindset and how we can begin to shift it into a place of positivity and peace. You'll be treated to a nourishing Restorative Yoga practice which will allow you to tune inwards and give you some self soothing, well-deserved yoga postures you can use anytime to come back home to yourself.
Shift Your Energy – Change Your Life
1:30-4:30pm | led by Jay MacDonald
Why is bringing balance and healing to our subtle energetic body as important if not more important than bringing balance to our physical bodies? What if I told you that there are some really simple techniques that can help you change your energy?
Energy is moving through and around your body at all times and is essential to your body working and feeling it's best every day. When energy is blocked or stuck, it can cause all kinds of problems and malfunctions in your body's systems and rhythms. This stuck or stale energy can show up as heaviness or dullness in the body/mind/spirit. Over time, symptoms can show up in a variety of ways as the body struggles to compensate for this interruption of an energetic pathway or meridians as some call them.
Join Jay for this deep dive into our energetic systems as we learn where and what each chakra energy center is designed to govern and resolve. We will learn simple but fun techniques for checking and clearing our chakras that can be used on a daily basis to keep our energy flowing and moving as it is meant to in our bodies. This will be life changing!
You will be guided through an energy center assessment, which will then help guide you through a class focused on clearing all energy centers, with space to focus on your individual needs.
Recommended Reading:
"Energy Medicine: Balancing Your Bodies Energies for Optimal Health, Joy and Vitality" by Donna Eden
Candlelight Restorative + Yoga Nidra
7-8pm | led by Tara Scarborough
This class will consist of easy stretching and restorative poses, while also soothing the nervous system with soft lighting. Tara will conclude class with a blissful Yoga Nidra to promote ease and comfort.
Tuesday, May 17
Love what you Eat. Eat what you Love. & Love your Body. Love your Yoga.
9am-12pm | led by Sara Lewis
Love what you Eat. Eat what you Love. Are you confused about food and nutrition? Do you feel like you are constantly being challenged to make peace with food? Do you feel guilty about eating certain foods and label foods "good" and "bad"?
This workshop will focus on finding freedom to eat anything, without eating everything, using a mindfulness approach. How you eat is just as important as what you eat. To go even further we'll show that why you eat (for fuel and nourishment vs stress, boredom, or to satisfy a craving), when you eat, and how much you eat are all critical pieces to help you learn to love what you eat and eat what you love.

Love your Body. Love your Yoga. A consistent yoga practice can help you cultivate compassion, appreciation, and love for your body. One of the yoga teachings known as "Santosha" describes contentment, which can teach you to be satisfied with where you are and what you have. Santosha reminds you to be appreciative of how amazing your body is right here and now.
This 75-minute yoga practice will focus on being aware of the physical sensations in your body as you move through a gentle flow of asanas (poses). There will be an emphasis on finding ease in the poses using your breath.
Mindfulness Practices for Everyday Life
1:30 – 4:30pm | led by Candra Smith
If we can learn to bring the present into all of our waking moments, our lives can feel enriched and fresh. In this workshop, you will learn a few basic practices that will help keep you in the present through all of the mundane aspects of everyday life. You'll also learn a basic meditation that can help anchor your day, allowing you to bring intention in your life and to sit with what is. This will be followed with a mindful flow that will help you jump-start your journey to greater awareness.
PRICING
Women's Health + Wellness Yoga Retreat  – Lodging, Meals & Program – $942 (single/double occupancy)
The retreat with meals and lodging includes:
Three nights of lodging at the lakeside Terrace Hotel
Meals from dinner on Sunday, May 15, through breakfast on Wednesday, May 20
All retreat workshops and sessions
Women's Health + Wellness Yoga Retreat – Program Only – $395
The program-only option includes classes and workshops but does not include meals or lodging.
An early-bird discount of $40 is available if paid in full 60 days prior. For more details about pricing and the early-bird discount, download the retreat registration form.
Nestled in the heart of Lake Junaluska, the lakeside Terrace Hotel is convenient to the Harrell Center, Stuart Auditorium and the Rose Walk. Come relax in a rocking chair on one of the balconies or read a book by the large fireplace in the spacious lobby.