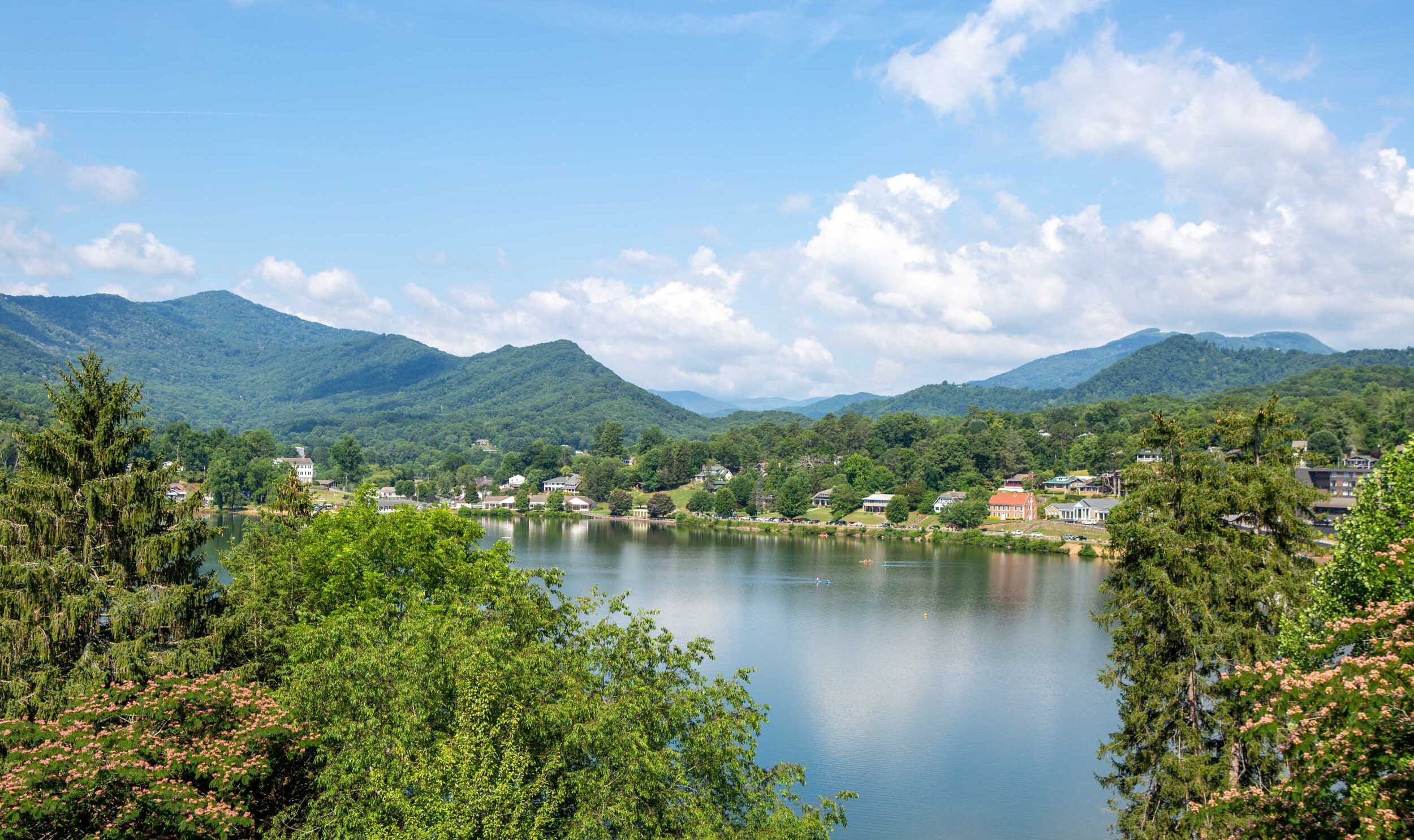 Lake Junaluska supporters Steve Berwager and husband-and-wife Bernie and Snookie Brown are the 2022 recipients of the Junaluska Leadership Award, an honor bestowed annually during Associates Celebration Weekend at Lake Junaluska.
Associates Celebration Weekend is a gathering of charitable supporters of Lake Junaluska, and the award recognizes strong leaders who support the mission and ministry of Lake Junaluska Assembly through their labors of love, service and charitable gifts.
A long-time member of the Lake Junaluska community, Berwager has been part of organizations including the Junaluska Assembly Community Council, Lake Junaluska Assembly Property Owners Organization Inc., and the Junaluskans, for which he serves as treasurer and is a past president. He has given generously of his resources and volunteered in numerous ways. He chaired the Junaluskans' fundraising flea market committee for four years and continues to chair the event set-up committee. He has helped decorate the Lake Junaluska grounds for the holidays and served as a grant writer and volunteer coordinator. In addition, he helps others whenever he can, assisting with errands, counseling and support, or home and auto repairs, said Frank Stith, a past honoree who co-presented the awards.
"He reflects the 'Christian hospitality' of our mission statement at Lake Junaluska," said Stith.
After a career as a public school educator and principal, Berwager said he retired to the mountains from South Carolina. He said that when he was first introduced to Lake Junaluska, he was moved not only by the scenic beauty, but also by the realization that it was "a community of believers who loved, supported and welcomed others, not only in word but in deed as well."
"What residents have done for me, I am driven to do for others," he said. "So many have become a part of my extended family and it's a joy to give back to help this community in any way possible."
Fellow 2022 Junaluska Leadership Award honorees husband-and-wife Bernie and Snookie Brown first visited Lake Junaluska more than 50 years ago when they attended choir music weekend.
"We loved the physical beauty of this setting, of course, but even more than that, the utter feeling of God's presence was overwhelming," said Snookie Brown. "We felt the history here, knowing that many others before us have walked this same path."
They returned year after year for vacations, and, for 20 years, owned a home at the Lake. They became deeply connected to the community and passionate supporters of Lake Junaluska. Bernie Brown's leadership includes previous service with the Associates Council and as the Associates' representative to the Lake Junaluska Assembly Board of Trustees. Snookie Brown's leadership roles included service as a trustee on the board, which she described as a "treasured time that I accepted as a sacred trust and responsibility." In presenting the 2022 awards, past honoree Kathy Geyer McNeil noted the couple also has introduced and helped connect many others to the Lake. "They have made Lake Junaluska better with their time, talents and resources," she said.
Bernie Brown said it was especially meaningful to be honored alongside his life partner. "My first reaction was an elevated heartbeat from the 'shock!'," he said. "This was followed by a sense of humility and gratitude. Nothing could be more special than being honored along with one's life partner." Snookie Brown said receiving an award for something that has brought them so much joy and fulfillment together was a humbling experience and "truly the icing on the cake."
Lake Junaluska began recognizing philanthropic leadership in 1977 through the giving of the Chief Junaluska Award. The name of the award changed this year from the Chief Junaluska Award to the Junaluska Leadership Award to be able to honor more than one Associate each year and to emphasize the leadership traits exemplified by Junaluska, a 19th-century Cherokee leader for whom Junaluska Mountain is named. Lake Junaluska draws its name from the mountain.
To learn more about Lake Junaluska Associates, individuals or households who make an annual charitable gift of $250 or more toward the mission and ministry of Lake Junaluska, visit lakejunaluska.com/associates.