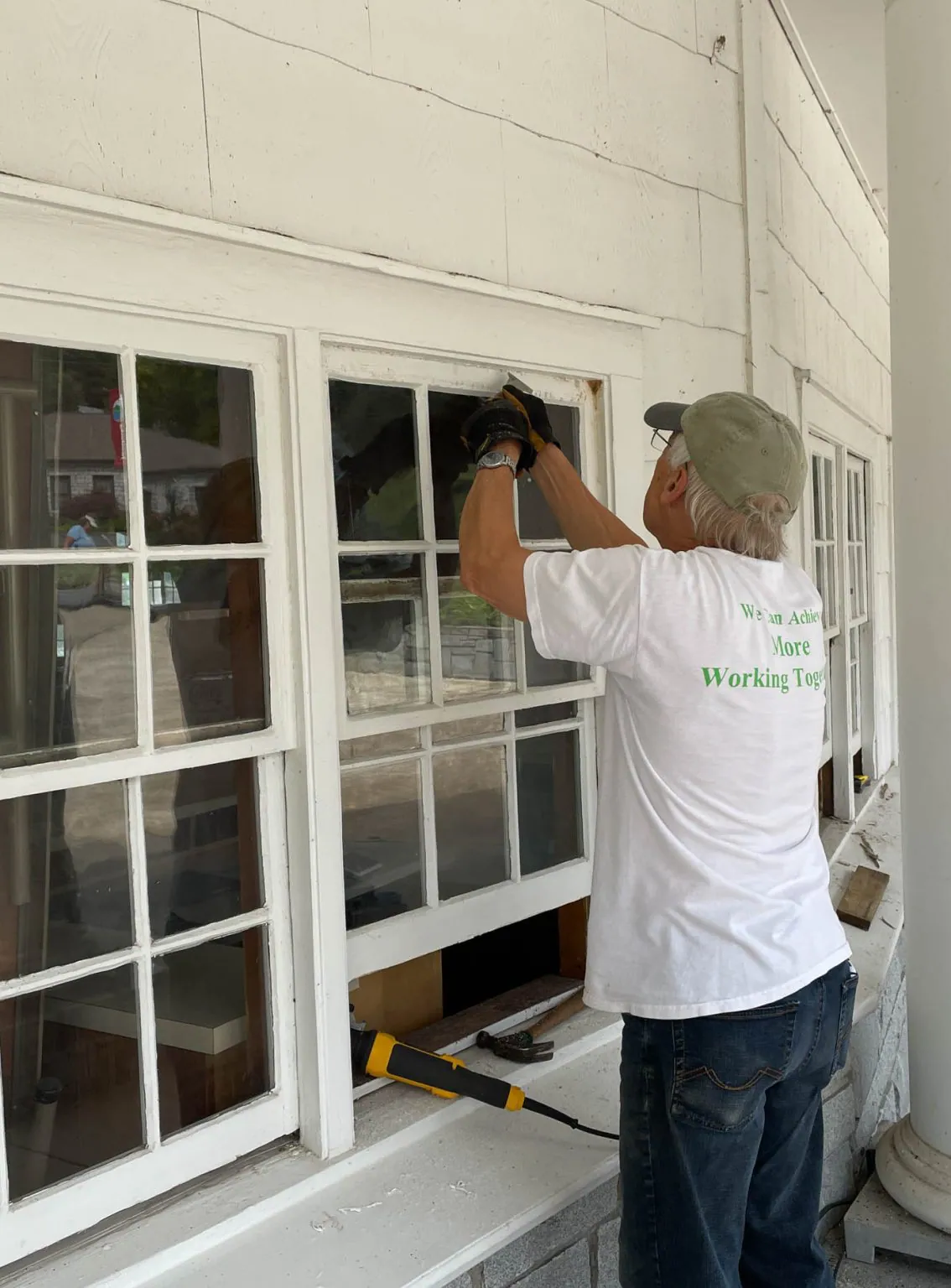 A group of 10 NOMADS Mission Volunteers recently dedicated three weeks to helping Lake Junaluska with repairs, construction, cleaning and landscaping. 
A ministry of the United Methodist Church, NOMADS (Nomads On Mission Active in Divine Service) Mission Volunteers assist with projects at many different agencies across the country. The fall team serving at Lake Junaluska came from Central and Eastern North Carolina, Georgia, Florida and Maryland. They arrived in RVs and stayed at the Lake Junaluska campground. 
Their service included repairing decks, docks and a sprinkler system, replacing boards on the Turbeville Footbridge, building a ramp to a recreation area shed, constructing racks for PFDs and paddles, and installing a hot water heater and hand dryers in the recreation area. The volunteers also painted handrails, bollards, light poles and windows. They cleaned Memorial Chapel, pressure-washed building porches, and organized storage rooms, hymnals and Bibles. In addition, the group assisted the landscaping team and helped prepare perennials for Lake Junaluska's fall plant sale.
"This was a fantastic team, and we are grateful for the tremendous amount that they accomplished, the wisdom and knowledge they shared, their willing and humble hearts, and their gracious interaction with our staff and guests," said Mike Huber, general manager of Lake Junaluska. "They were intentional and proactive in their work, worship and prayer. To say we are thankful is an understatement."
Led by Jim Johnson of Cary, N.C., the volunteer team included Jay and Harriett Hanke of Arnold, Md., Stan and Jan Prentice of Dunnellon, Fla., Wanda Woodward of Duplin, Ga., Janet Cox of Ocala, Fla., Bill Grau of New Smyrna Beach, Fla., and Richard Vaughn and Linda Miles of Edenton, N.C.
For more information about volunteering at Lake Junaluska, visit lakejunaluska.com/volunteer.