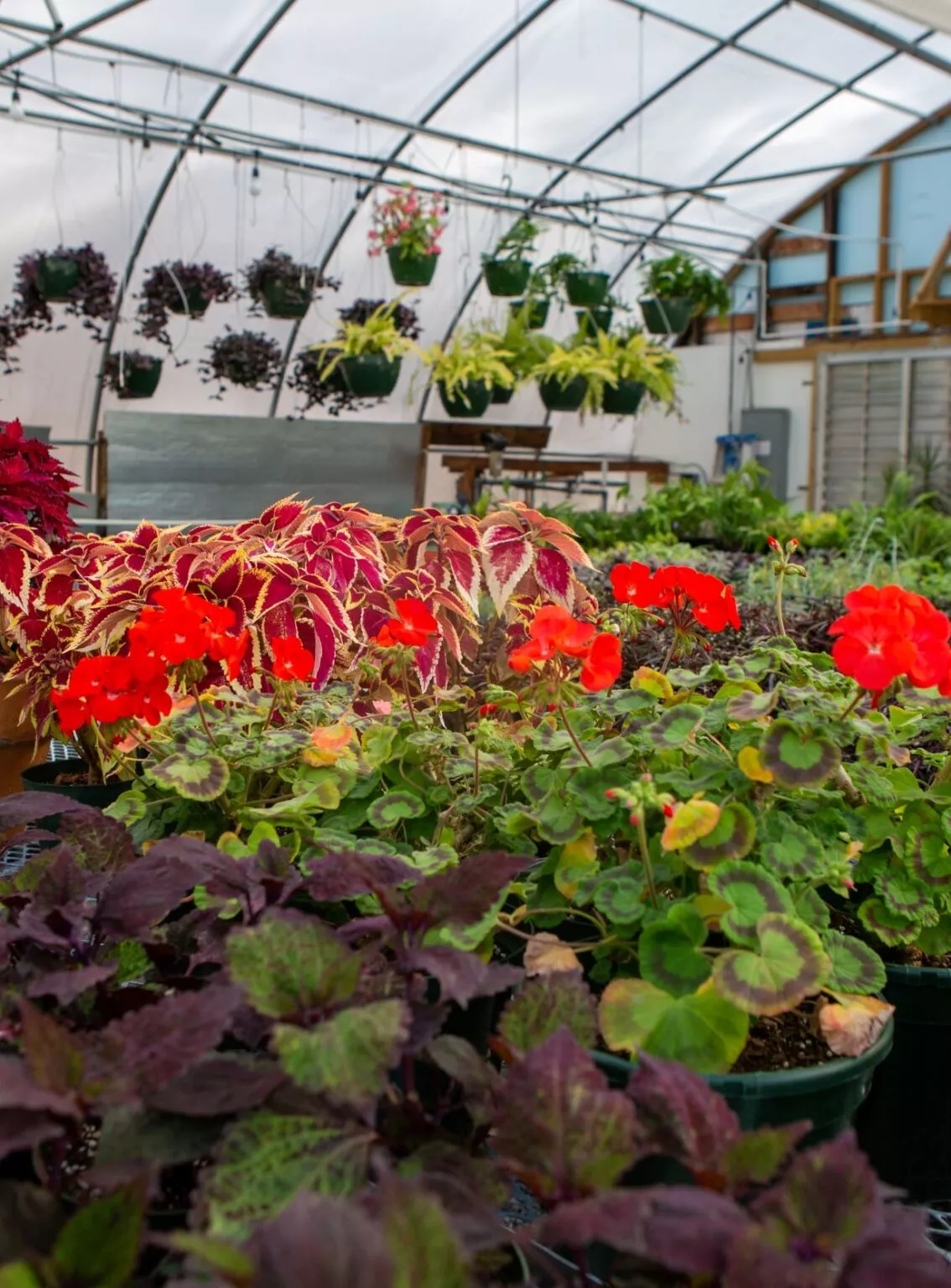 March 31, 2022
The Lake Junaluska Annual Plant Sale and the Corneille Bryan Native Garden plant sale will be held together on Saturday, April 30, from 8 a.m. to 2 p.m. at the open-air Nanci Weldon Memorial Gym.
The landscaping team at Lake Junaluska will have more than 2,500 plants for sale including annuals, perennials, vegetables, herbs and house plants. They range from plants propagated from Lake Junaluska's Biblical Garden to colorful, original Coleus cross-bred on the grounds. Also at the sale will be several varieties of plants from the Corneille Bryan Native Garden.
"We look forward to the plant sale every year because we get to share some of the plants we love watching bloom and grow in the gardens here at Lake Junaluska, and we get to meet members of our community who share our love for gardening," said Melissa Tinsley, landscaping manager at Lake Junaluska. "This year will be even more meaningful as we combine the Annual Plant Sale with the Corneille Bryan Native Garden's plant sale in one event."
Plants range in price from $2 to $25 and can be purchased by cash, check or charge. Proceeds from the plant sale directly support landscaping at Lake Junaluska, where the grounds and gardens are open for all to enjoy and made possible through charitable giving. Proceeds from the sale of native plants will specifically benefit the Corneille Bryan Native Garden.
For more information about gardens at Lake Junaluska, visit lakejunaluska.com/gardens. For more information about the plant sale, visit the plant sale event page or contact Tinsley at [email protected].