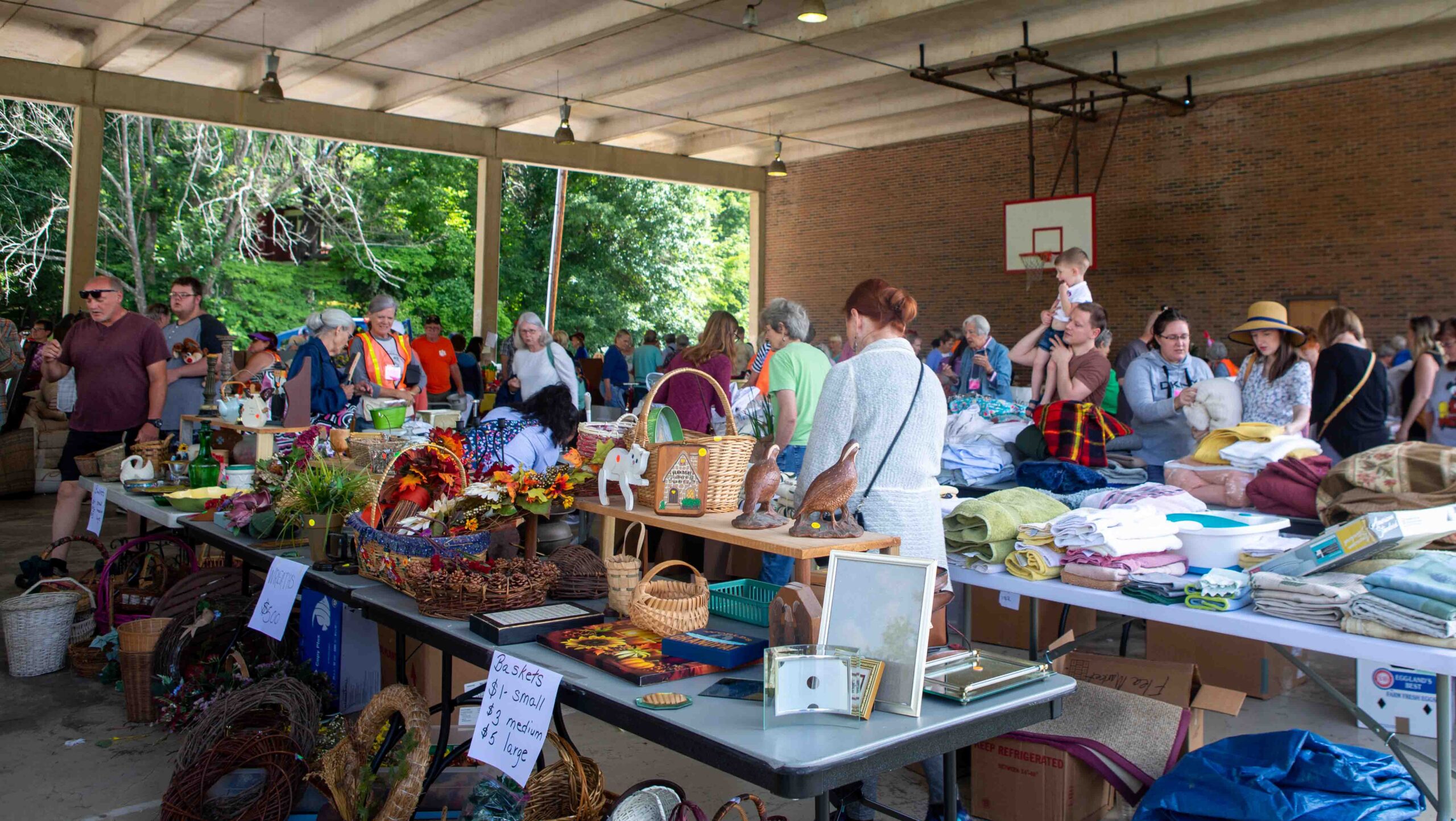 May 17, 2023
The annual Lake Junaluska Flea Market will take place on Saturday, June 10, at the open-air Nanci Weldon Memorial Gym at Lake Junaluska from 8-11:30 a.m. Special early bird shopping is available from 7:30-8 a.m. for $5 cash.
"We look forward to once again welcoming friends and visitors to our family-friendly flea market to find useful items as well as unique treasures," said Judy LaFountaine, co-chair of the flea market. Areas of the flea market include furniture, plants, arts and crafts, ladies' boutique clothing, luggage, electronics, kitchen items, linens, toys and games, sports and camping, home décor, tools, holiday items, books and delicious, home-baked goods at the bake sale.
This year, the flea market will feature lots of bedroom furniture, particularly twin and bunk bed sets, desks, and table and chair sets. Look for an expanded "Toys and Games" area that will be under the large tent with "Sports and Camping."
The flea market is hosted by The Junaluskans, a volunteer organization of Lake Junaluska Assembly made up of people who love the Lake, and the annual flea market is The Junaluskans' largest fundraising event of the year. "We are grateful for the extraordinary community support for this event and look forward to sharing in fun and fellowship with all who come to shop," said LaFountaine.
Proceeds from the flea market go toward many projects, including maintenance of Lake Junaluska gardens such as the Rose Walk, Corneille Bryan Native Garden, Biblical Garden and Inspiration Point; the Swan Feeding Program; the Community Chorus; Christmas decorations at the lake; Lake Junaluska cleanup programs; sponsorship of Clothes to Kids; and the monthly book review program.
For the comfort and safety of all shoppers, please note no dogs are allowed at the flea market except for official service animals.