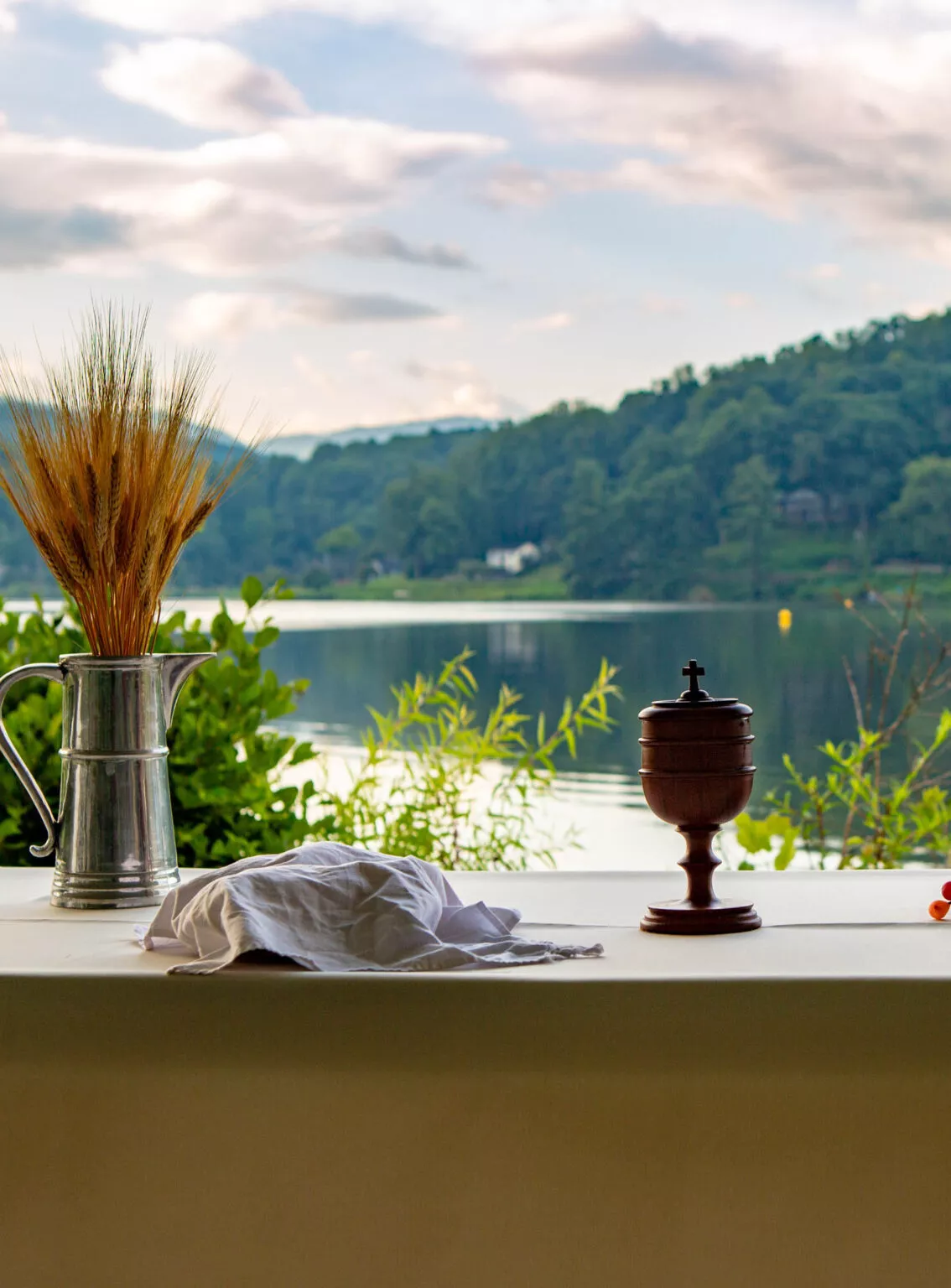 February 21, 2023
The Festival of Wisdom and Grace, a conference for finding purpose and renewal in the second half of life, will be held August 21-24 at scenic Lake Junaluska Conference and Retreat Center, and registration is now open.
Through worship, workshops, learning, entertainment and fellowship, festival participants explore how to flourish as we age, navigate transitions, live into our talents and passions, cultivate our relationship with Christ and engage topics that matter with courage and conviction.
"We are excited to come together again at the Festival of Wisdom and Grace for spiritual enrichment and inspiration, and also fun and fellowship," said Sue Eaton, the conference's design team leader. "Our theme for 2023 is 'Strong Roots, Bright Future: Our Jewish Roots,' and we look forward to growing in faith as we explore different aspects of Judaism and the teachings of the Old Testament. Jesus was born a Jew and died a Jew. The Old Testament gives us insight into many of Jesus' experiences."
Workshops range from Jewish Grief Traditions to Remembering Your Story – Sharing Your Legacy. Optional activities include learning circles and a guided historic boat tour, and festival participants enjoy the lakeside trail and recreation as well as the festival's keynote sessions, worship and entertainment.
The conference kicks off with a concert featuring Emmy-nominated Marty Goetz, who describes himself as a "Jew born anew" and whose acoustical/classical arrangements have been described as "scriptures beautifully set to music." The concert will be held at the Harrell Center Auditorium on Monday, Aug. 21, at 7:30 p.m., and is free and open to the public.
The keynote speaker will be Ellen F. Davis, the Amos Ragan Kearns Distinguished Professor of Bible and Practical Theology at Duke Divinity School. The author of 11 books and many articles, her research interests focus on how biblical interpretation bears on the life of faith communities and their response to urgent public issues Her current work explores various arts – music, dance, poetry, visual arts and translation – as modes of interpreting Psalms.
The conference preacher, the Rev. Dr. Bob Rambo, has been a passionate student of ancient Israel and life in the world of Jesus and Paul since 1987. He retired in July 2022 from service as a District Superintendent in The United Methodist Church and continues to serve as a Teaching Pastor at Christ United Methodist Church in Jackson, Mississippi.
The festival also features opportunities to gather in prayer at the Cross, take lakeside devotional walks, participate in learning circles and enjoy a lake cruise aboard the Cherokee IV pontoon boat.
To register or for more information, call 800-222-4930 or visit the Festival of Wisdom and Grace website.
A conference for finding purpose and renewal in the second half of life, the Festival of Wisdom and Grace features worship, workshop, recreation, entertainment and learning.