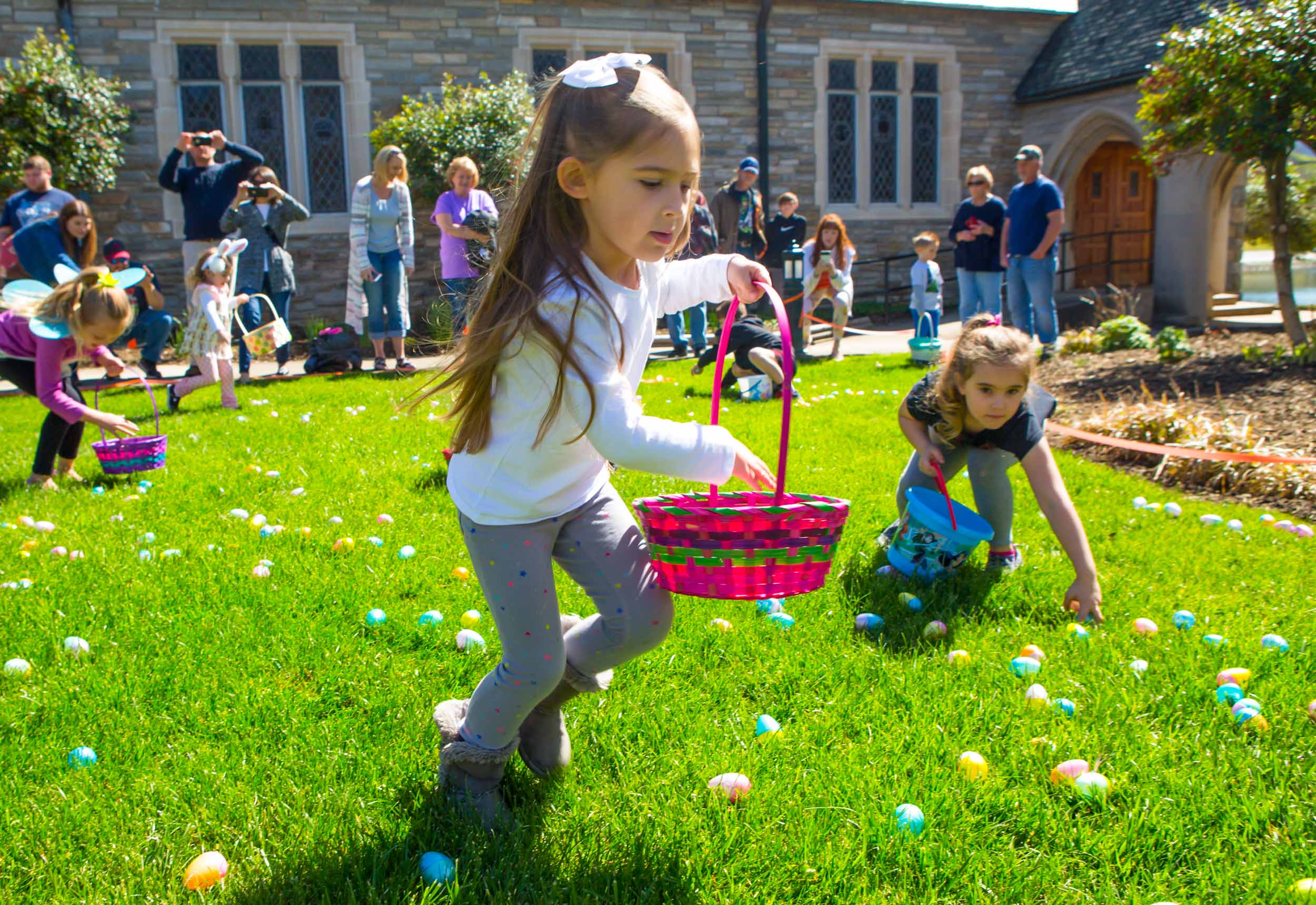 APRIL 8-9, 2023
Connect with family and friends during a long Easter weekend at Lake Junaluska and join us for an uplifting Easter Sunrise Service at the amphitheater below the Lake Junaluska Cross.
Easter weekend events at Lake Junaluska kick off on Saturday, April 8, with the family-friendly Friends of the Lake 5K Road Race & Walk. Registration is open online to take part in this scenic walk or run around the lake that supports recreation opportunities of Lake Junaluska. Then after the 5K, children are invited to participate in an outdoor Easter Egg Hunt at the Lake hosted by Long's Chapel.
On Sunday, April 9, an outdoor Easter Sunrise Service will begin at 7 a.m. at the amphitheater below the Lake Junaluska Cross overlooking the lake. Our preacher will be the Rev. William H. Gattis, who has more than 50 years of service as a minister in the North Carolina Conference of The United Methodist Church. A brass quintet will provide music. Attendees are encouraged to dress warmly for cool mountain morning temperatures. Lake Junaluska also will host an Easter Breakfast Buffet at historic Lambuth Inn and an Easter Lunch Buffet at The Terrace Hotel, and reservations can be made online at Lake Junaluska's online store.