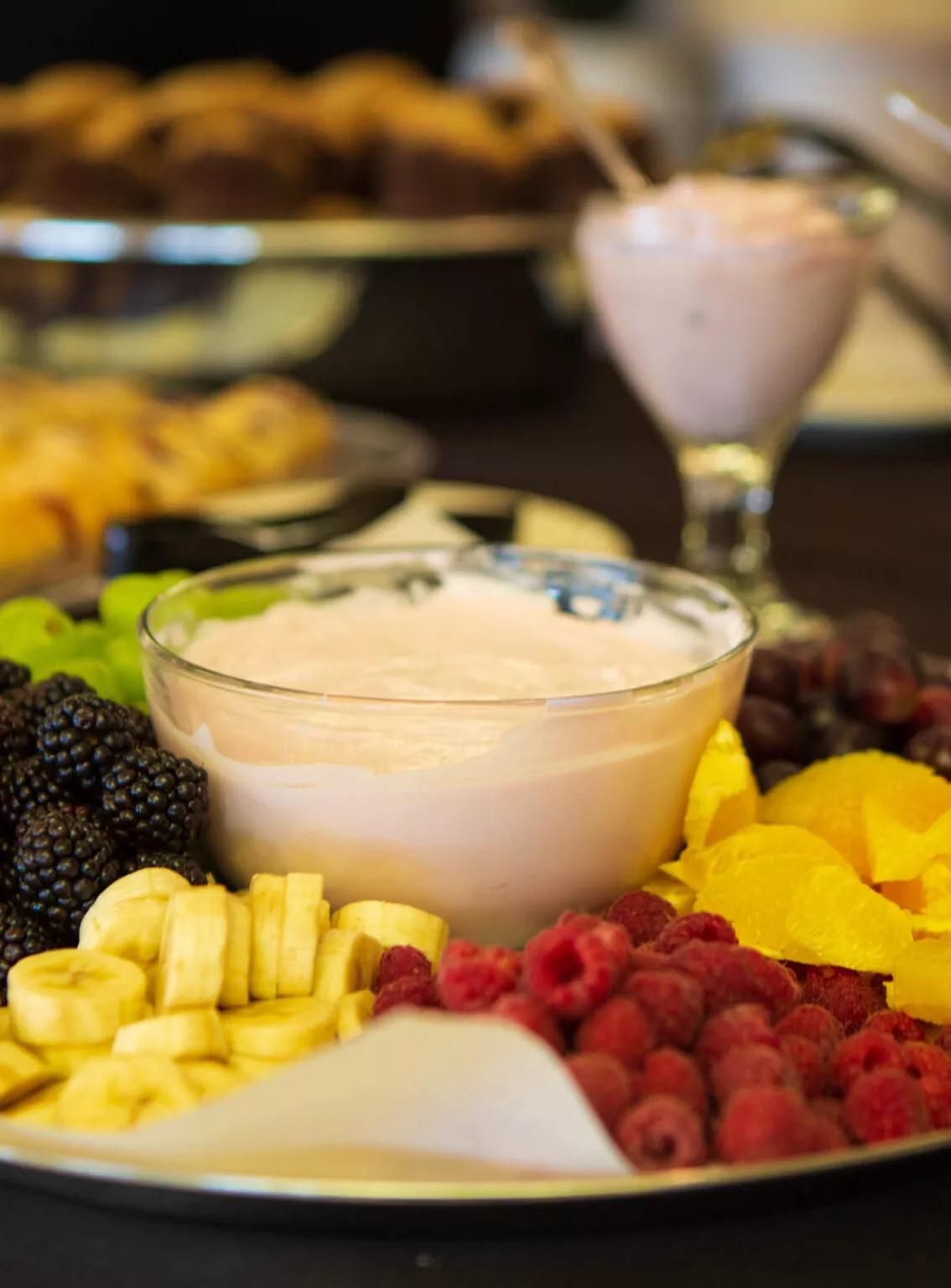 Connect with family and friends and enjoy a festive holiday meal at the Easter Lunch Buffet at The Terrace Hotel Dining Room, which has windows overlooking the lake. Reservations are available on Sunday, April 9, 2023, from 11:30 a.m. to 1:45 p.m. Make lunch reservations online.
MENU
Our lunch menu will feature Chef Carved Slow Roasted Beef with Au Jus, Crispy Southern Fried Chicken and Virginia Glazed Ham along with Fresh Garden Salad with Assorted Toppings and Dressings, Fresh Seasonal Fruit with Yogurt Dip, Assorted Cheeses, Handmade Deviled Eggs, House Made Red Potato Salad, Our Signature Broccoli Salad, Roasted Brussel Sprouts with Balsamic Glaze and Shaved Parmesan, Red Skin Mashed Potatoes and Gravy, Our House Squash Casserole, Traditional Macaroni and Cheese and Hot Yeast Rolls. An assortment of Homemade Desserts including Sugar Free and Gluten Free options will be served. Beverages include tea, lemonade, coffee, hot tea and water.
Pricing
The Easter Lunch Buffet will be $38.95 plus tax and a service fee of 18 percent for Adults (ages 12+) and $19 plus tax and a service fee of 18 percent for children ages 5-11. Children ages 4 and younger dine for free.
Reservations
Make lunch reservations online. If you have questions about your reservation, please call 800-222-4930.
Event Details:
Date:

April 9, 2023

Time:

11:30 am–1:45 pm

Location:

The Terrace Hotel Dining Room

Categories: