Lake Junaluska Associates are individuals or households who make an annual charitable gift of $250 or more to Lake Junaluska. They volunteer their time and give their resources to support the Lake's long-term sustainability.
When you become an Associate, you'll be invited to an annual weekend in late summer that offers opportunities for connection, reunion, worship, and a first-hand look at how charitable giving changes lives every day here at Lake Junaluska. Learn more about Associates Celebration Weekend and see photos of the 2022 Lake Junaluska Associates Weekend.
Advancing Lake Junaluska
Lake Junaluska Associates began in 1968 to assist Lake Junaluska in meeting its mission and ministry by recruiting 1,000 individuals to give $100.00 per year. It was the primary fundraising arm of Lake Junaluska and effectively served that purpose for many years. Today, Lake Junaluska Associates are integrated into Lake Junaluska's overall advancement efforts and represent a large base of supporters who care deeply about Lake Junaluska's mission of hospitality, transformation and renewal. Every individual or household who makes an annual charitable contribution of $250 or more to Lake Junaluska becomes Lake Junaluska Associate.  We are grateful for this broad base of support from over 650 households!
Led by a council of volunteers, Associates give their resources and volunteer their time to undergird the organization's mission and ministry, long-term sustainability and capital improvements.
2023 Associates Council Members
Mary Brown, Amy Coles, Mark Conforti, Grace Gaines Gattis, Lisa Howell (Chair), Ken Howle, Anne Martin, Rebecca Mathis, Justin Powell, Gray Smith, Blair Zant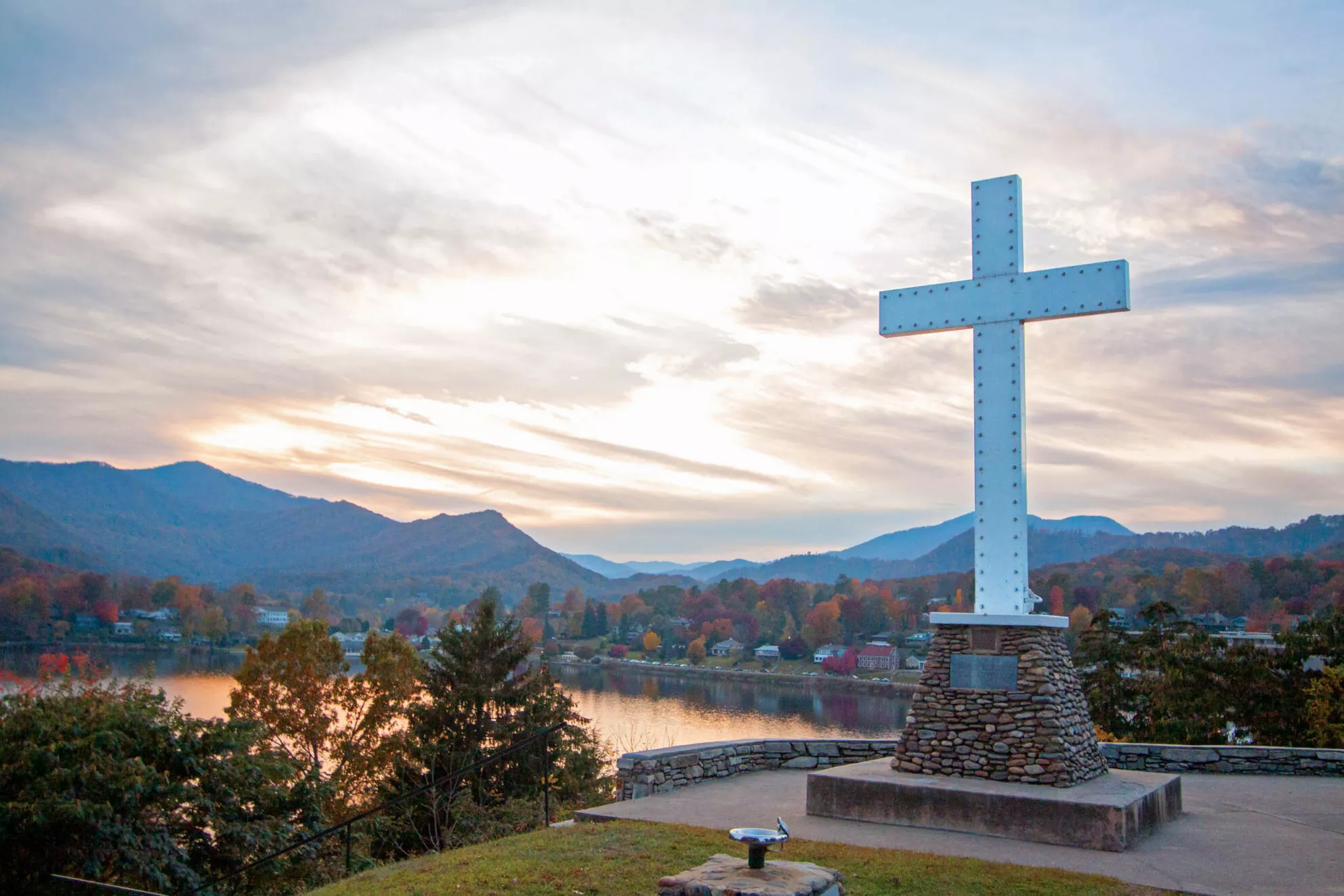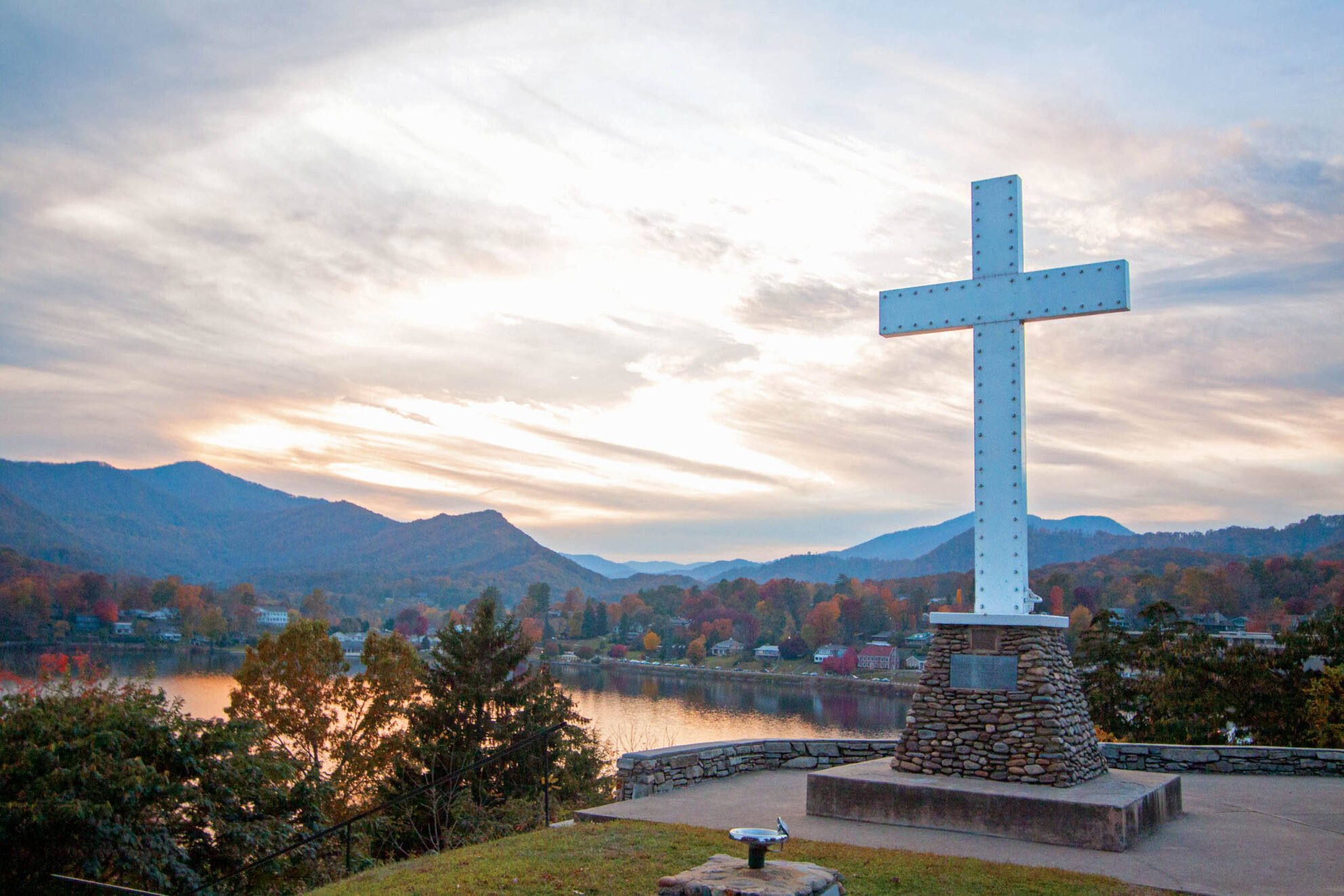 Junaluska Leadership Award
The Junaluska Leadership Award is awarded annually to an individual or individuals who support the mission and ministry of Lake Junaluska Assembly through a labor of love, time and gifts. Nominations are submitted to the Lake Junaluska Associates Council each spring and awards are given during Associates Celebration Weekend. Up to three awards may be given annually.
Lake Junaluska's unique name comes from Junaluska Mountain, which was named after a Cherokee leader who saved Andrew Jackson's life. This prestigious award, also named after Junaluska, recognizes those who demonstrate leadership in philanthropic giving and advancing the Lake's mission. Learn more about Junaluska's life and leadership.
Award Eligibility Criteria
Supports the mission and ministry of Lake Junaluska Assembly through a labor of love, time and gifts.

Demonstrates a history of charitable support at the Lake Junaluska Associates level ($250+)

Shows leadership in philanthropic giving and advancing the mission of Lake Junaluska to be a place of Christian hospitality where lives are transformed through renewal of soul, mind and body.

Is not a current employee of Lake Junaluska.

Is not a current member of the Lake Junaluska Associates Council.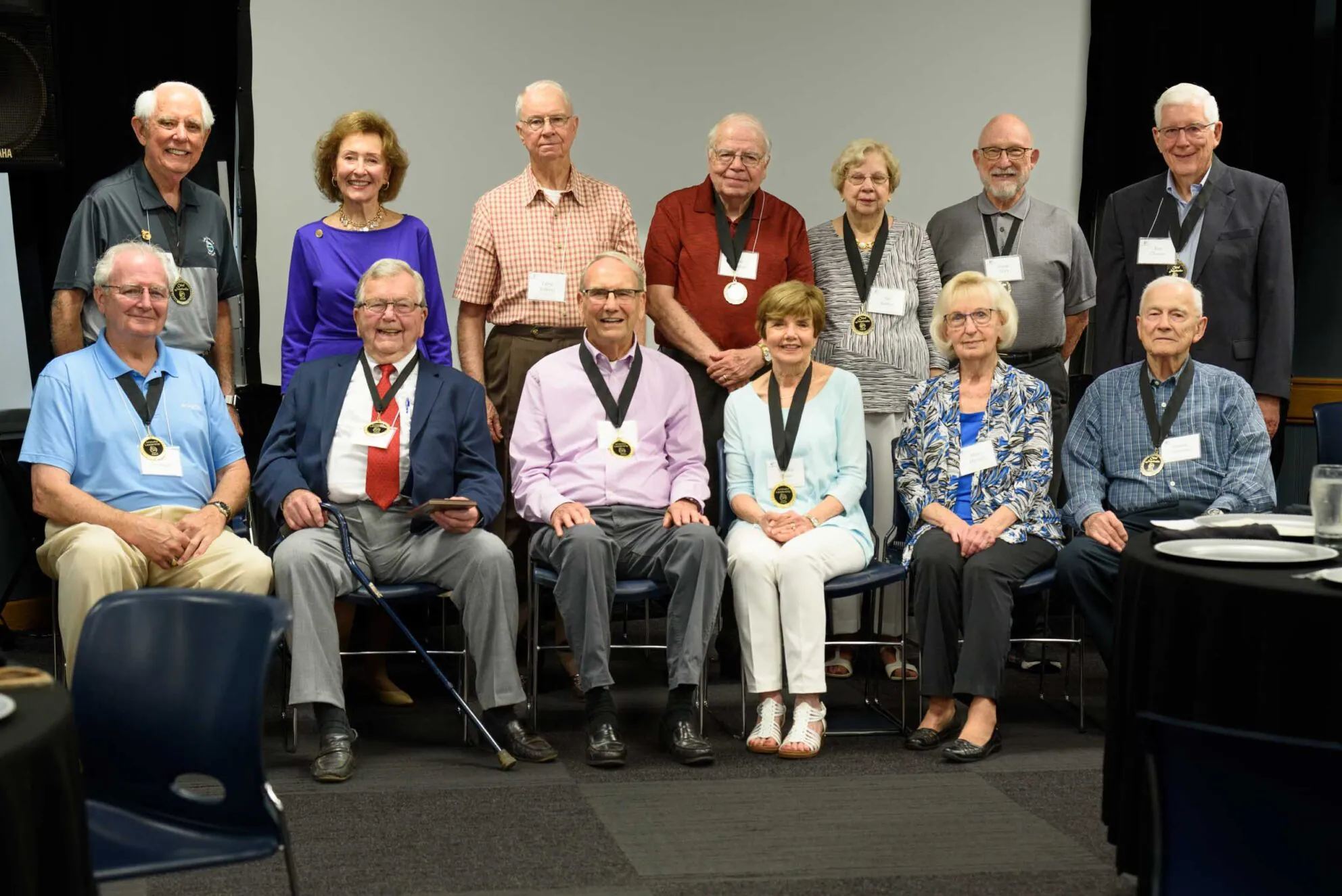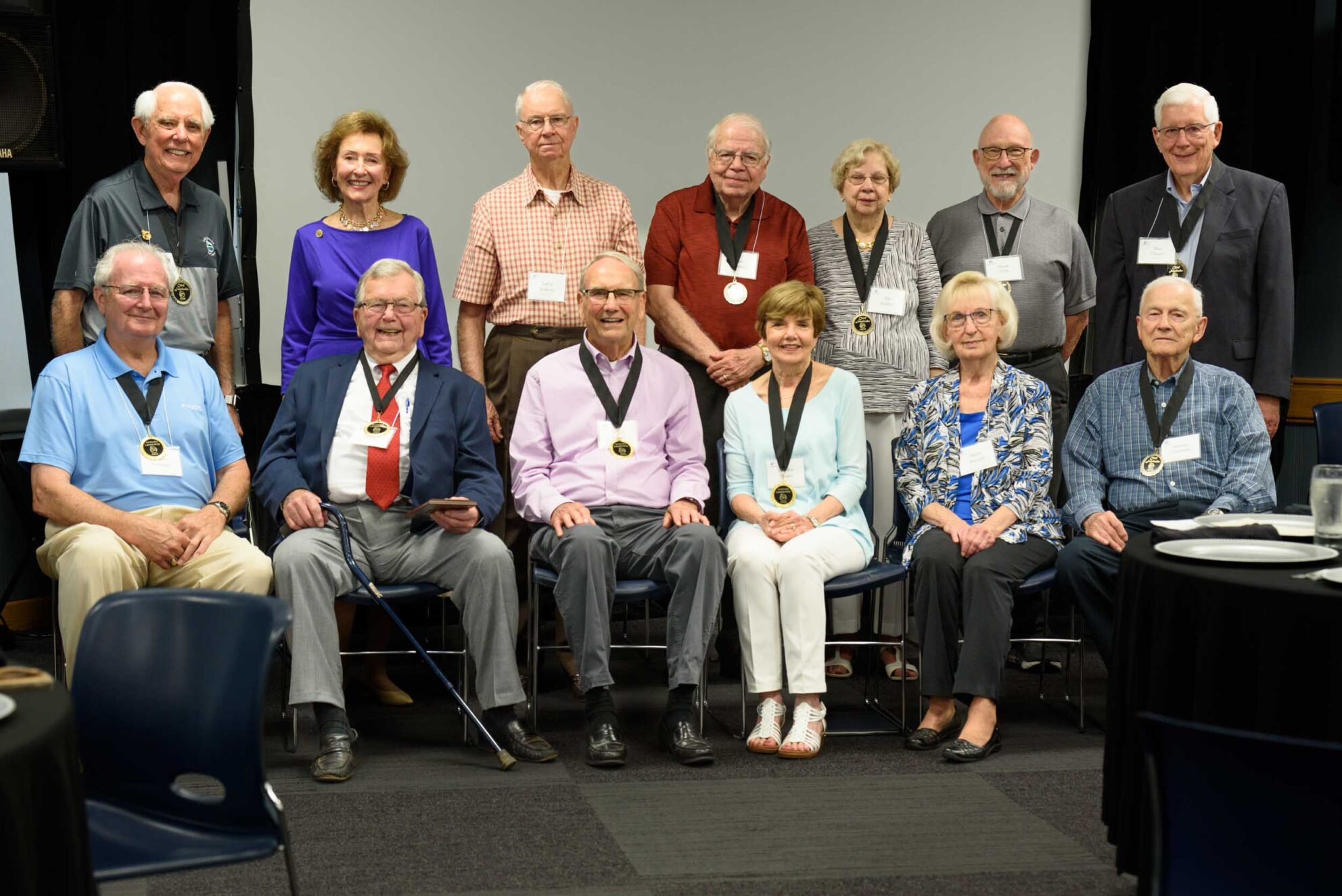 PAST HONOREES
Lake Junaluska began recognizing philanthropic leadership in 1977 through the giving of the Chief Junaluska Award. In 2022, the award name was changed to the Junaluska Leadership Award, allowing up to three awards to be given annually. We are grateful for the leadership-level giving demonstrated by past award recipients and their deep love for the mission of Lake Junaluska.
Expand View the full list of past award honorees. content

Collapse View the full list of past award honorees. content

View the full list of past award honorees.

2023 – George Fields and Mike & Anne Warren
2022 – Bernie and Snookie Brown & Steve Berwager
2021 – Kathy Geyer McNeil & Frank Stith
2020 – Bob Bowling
2019 – Don & Pat Rankin
2018 – Delmas Copeland
2017 – Larry & Myrna (posthumously) Roberts
2016 – Jimmy Pennell
2015 – Marie Metcalf
2014 – Ken Zulla
2013 – Hattie Polk
2012 – Ron Clauser
2011 – Betty Jo Crocker
2010 – James & Frances (posthumously) Hart
2009 – William (Bill) Appleby, Joetta/Bill Rinehart
2008 – William (Bill) Lowry
2007 – Charles Turkington
2006 – Frank Furman
2005 – Evelyn Laycock
2004 – Janice Baldridge
2003 – Lounelle Draper
2002 – Darwyn Van Gorp
2001 – Henry Bynum
2000 – Roger & Nancy Geyer
1999 – Walton & Marion Garrett
1998 – Edward L Tullis
1997 – Winston (posthumously) & Mary Lou Sewell
1996 – Bob Brown
1995 – Clyde Mahaffey
1994 – George & Mary Whitaker
1993 – Clarence Ploch
1992 – Ethel King Wade
1991 – Mary Cunningham
1990 – Catherine McSwain
1989 – Ben St. Clair
1988 – Jim Butzner
1987 – Anne Mundy
1986 – Edith White & DW Brooks
1985 – Mary Gatewood Kelley
1984 – R Wright Spears
1983 – Hardy McCalman
1982 – John Carper
1981 – Wilson Weldon
1980 – Lee F Tuttle
1979 – Daisy Holler Wilson
1978 – Hugh Massie
1977 – Paul Hardin, Jr
Become a Lake Junaluska Associate Today
With a gift of $250 or more annually to Lake Junaluska, you become a Lake Junaluska Associate. Your support ensures that our mission and ministry continue to thrive!
Online Donations
Complete the form at right.
Phone Donations
Call the Office of Development at 828-454-6749 or toll-free at 866-256-1079.
Mail Donations
To make a donation by mail, send to:
Lake Junaluska Assembly Inc.
The Office of Development
PO Box 67
Lake Junaluska, NC 28745
Questions?
For more information or to join, call 828-454-6749 or email [email protected].
TAX INFORMATION
Lake Junaluska Assembly, Inc. is a 501(c)(3) charitable organization. Gifts are tax-deductible. Our federal tax ID number is 56-0547461.