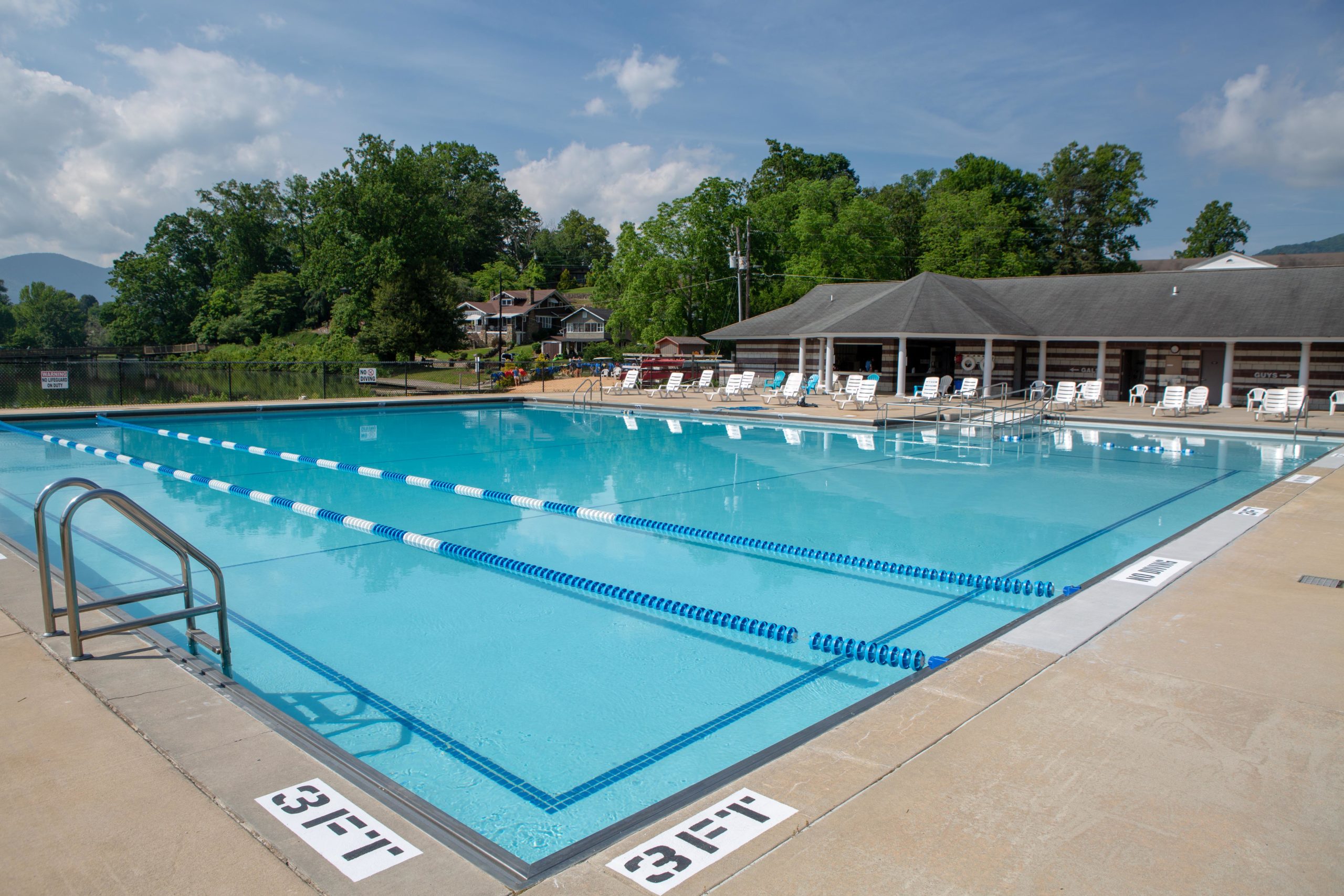 April 29, 2023
The Memorial Day weekend is just around the corner, and that means it's almost time for summer days at Lake Junaluska's lakeside pool, guided cruises aboard the Cherokee IV and launching kayaks, canoes and paddleboards from the shore.
Opening day for Lake Junaluska Outfitters is set for Friday, May 26, and season activity passes that include admission to the pool and other perks all summer through Labor Day are now available for purchase.
Pool hours are from 10 a.m. until 8 p.m. daily, weather permitting. The pool is operated by Lake Junaluska Outfitters, which also offers kayak, canoe and paddleboard rentals as well as equipment rentals for mini-golf, tennis, pickleball, shuffleboard and cornhole.
"We are looking forward to welcoming our neighbors from right here in Western North Carolina to Lake Junaluska this summer to enjoy the pool and the variety of recreational opportunities we have to offer," said Wilson Booth, director of recreation.
Hotel and campground guests staying at Lake Junaluska Conference and Retreat Center receive complimentary access to the pool, while day visitors will need to purchase a Daily Activity Pass or Summer Activity Pass to use the pool. Daily Activity Passes include all-day admittance to the pool, a round of mini-golf and an hour of cornhole or shuffleboard. The cost is $10 per person per day, with group pricing of $5 per person for each person after 10 people. Passes will be available at the Lake Junaluska Outfitters window near the pool beginning May 26.
In addition to granting admission to the pool all summer, Summer Activity Passes also provide a 10% discount at The Terrace Hotel and Lambuth Inn dining rooms, 10% discount at Junaluska Gifts & Grounds, $5 discount on a round of golf with cart at the Lake Junaluska Golf Course, one complimentary round of mini-golf, one complimentary rental of tennis or pickleball rackets for use at Lake Junaluska's tennis/pickleball courts per day, and 10% discount on kayak, canoe and paddleboard rentals.
The cost of a Summer Activity Pass is $295 for a family of four, $340 for a family of five, and $385 for a family of six. Summer passes are now available online at lakejunaluska.com/summerpass or at Bethea Welcome Center during regular business hours.
New for 2023, a partially shaded area of the pool deck with tables and high-top tables that can comfortably seat up to 25 people will be available for 90-minute rentals. The private pool area can be reserved online or in person during the summer season at the Lake Junaluska Outfitters window.
Guided lake cruises aboard the historic Cherokee IV pontoon boat also begin May 26, with excursions between 1 and 8 p.m. Thursdays through Sundays, weather permitting.
Summer Activity Passes can be purchased and boat rentals, lake cruises and the private pool area can be reserved online in advance at lakejunaluska.com/online-store. For more information about the pool, visit lakejunaluska.com/pool.