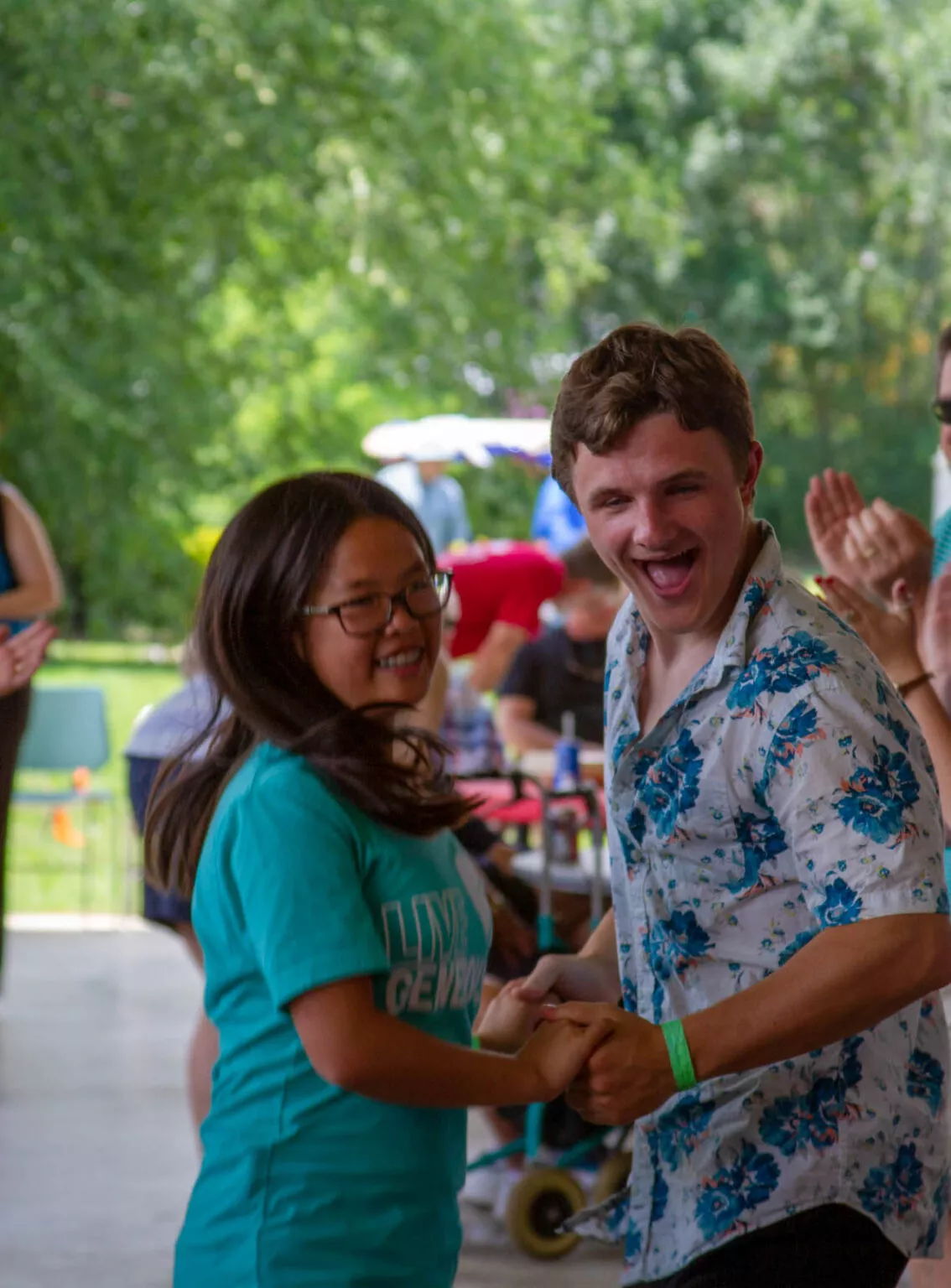 June 13, 2022
Lake Junaluska's Independence Day Celebration weekend will be full of family-friendly fun with fireworks, floating wish lanterns, a parade, family square dance and concerts including a performance by internationally acclaimed bluegrass group Balsam Range. Many events are free, and lodging is still available at Lake Junaluska's hotels for guests who want to spend the entire holiday weekend at the lake relaxing and enjoying the festivities.
"We love seeing so many families come to Lake Junaluska year after year to spend the Independence Day holiday together," said Mike Huber, general manager. "We invite everyone to join in the friendly competition and festivities that are sure to create lasting memories."
The weekend begins with an enchanting display of Floating Wish Lanterns on the lake on Friday, July 1. Staff and volunteers will place the lanterns on the water starting at 8:45 p.m. in honor and in memory of loved ones. The lanterns are biodegradable and will be gathered from the lake after the event as soon as conditions allow. Visit lakejunaluska.com/lanterns to learn more about how to have a loved one's name placed on a lantern.
The festivities continue Saturday, July 2, with a morning devotion by the lake and a full day of friendly competition, including a Round Robin Tennis Tournament, Closest to the Pin Golf Competition, a decorated kayak/canoe/paddleboard flotilla contest, and porch decorating contest. At 1 p.m., a free outdoor concert at the lakeside tent will feature Blue Ridge Big Band. Comprised of professional musicians, music educators, hobbyists and music majors, the band performs a wide selection of genres and styles in a relaxed, informal setting where attendees are invited to listen, dance and sing along. The day also features a story time for kids and a reading of the Declaration of Independence by Ashley Calhoun at 3 p.m.
Then on Sunday, July 3, the Summer Worship Series service at the lakeside tent begins at 9 a.m. The visiting preacher for the service will be the Rev. Dr. Audrey Warren, a Theologian In Residence at Lake Junaluska who is a senior pastor of First UMC of Miami, Florida, and leader of Fresh Expressions movements. Later, the GloryWay quartet will perform a concert featuring gospel music in Stuart Auditorium at 7 p.m. Tickets are $20 and are available on itickets.com and at the door. Also at 7 p.m., tethered RE/MAX hot air balloon rides and face painting will take place, weather permitting, at the field next to the open-air Nanci Weldon Memorial Gym. The evening concludes on July 3 with a free community fireworks display that begins at approximately 9:30 p.m. Hundreds of colorful fireworks will be shot from the dam and reflected on the lake.
On Monday, the Fourth of July, festivities include a parade at 11 a.m. The parade begins at Lambuth Inn, continues on North Lakeshore Drive and ends at the open-air Nanci Weldon Memorial Gym. From 12 to 2 p.m at the gym will be food trucks and music by Whitewater Bluegrass with a family square dance. Then at 7:30 p.m., Balsam Range takes the stage at historic Stuart Auditorium for a Fourth of July concert. Tickets are $40 each and can be purchased online at itickets.com or by calling 800-965-9324.  Concert tickets are $40 each and can be purchased online or by calling 800-965-9324.
Lake Junaluska's Independence Day Celebration is made possible with support from Visit NC Smokies and Friends of the Lake sponsors, including our Partnership Level Sponsor, Haywood Regional Medical Center, and our Patron Level Sponsors, Smoky Mountain News and RCF Construction, Inc.
To learn more about Independence Day Celebrations at Lake Junaluska, book lodging or purchase concert tickets, visit lakejunaluska.com/july4th.
Lake Junaluska's annual Independence Day Celebration features a weekend of family-friendly fun — from concerts to fireworks to floating wish lanterns.