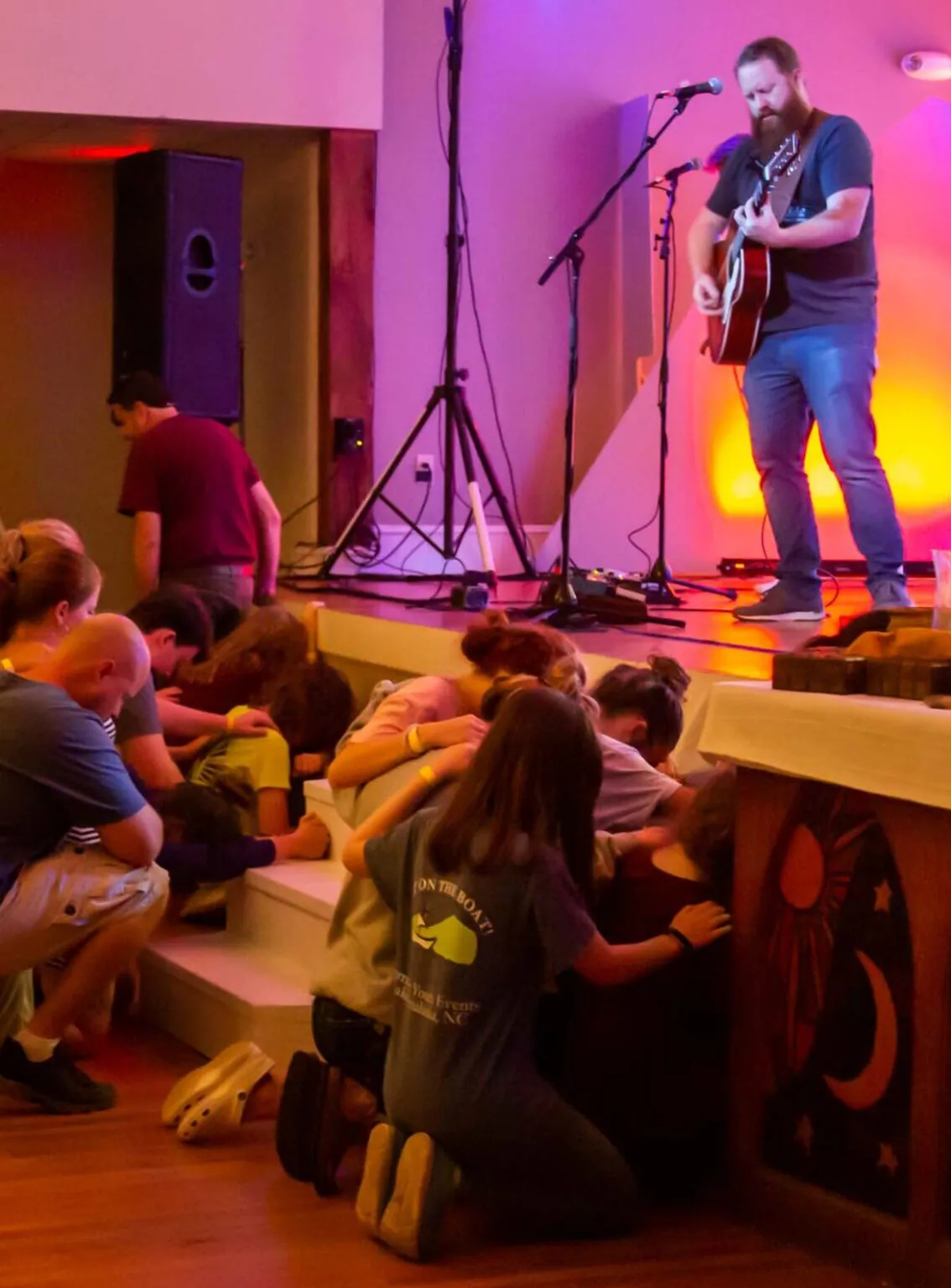 January 20, 2023
Lake Junaluska will host a dynamic and interactive Confirmation Retreat for church confirmation classes March 31-April 3, and registration is now open.
Through worship services, workshops and small groups, youth will gain a deeper understanding of the Confirmation vows they are preparing to give – vows of prayers, presence, gifts, service and witness. 
The retreat also will include a session on connectional church – the blessings of being connected to each other, how we are connected, why diversity is important and what makes each congregation unique. Participants also enjoy recreation and optional mission projects
"Every part of our confirmation retreat is designed to help encourage, empower, inform and connect youth to their church, to their fellow confirmands, and to the greater congregation of the Methodist church," said Wilson Booth, director of youth programming at Lake Junaluska. "We want to support every participant on their journeys to become impactful through their relationship with Christ." 
At the spring retreat, retired Bishop Charlene Payne Kammerer will bring an opening welcome and invocation. The keynote speaker will be the Rev. Andy Lambert, who as the "funniest man in youth ministry" has proclaimed the Gospel at comedy clubs, churches and colleges across the country. Abbye West Pates, a worship leader from Memphis, Tenn., who spent summers at Lake Junaluska with her youth group, will lead music.
Lake Junaluska's Spring Confirmation Retreat Packages all include lodging and meals at Lake Junaluska. Rates vary based on the lodging and meal options your group selects, and whether groups add on a mission project.
For more information or to register, visit lakejunaluska.com/confirmation.
Summer and winter youth retreats at Lake Junaluska bring youth groups together for meaningful worship, spiritual growth, fellowship and fun, plus opportunities for mission work and adventures from skiing to whitewater rafting.