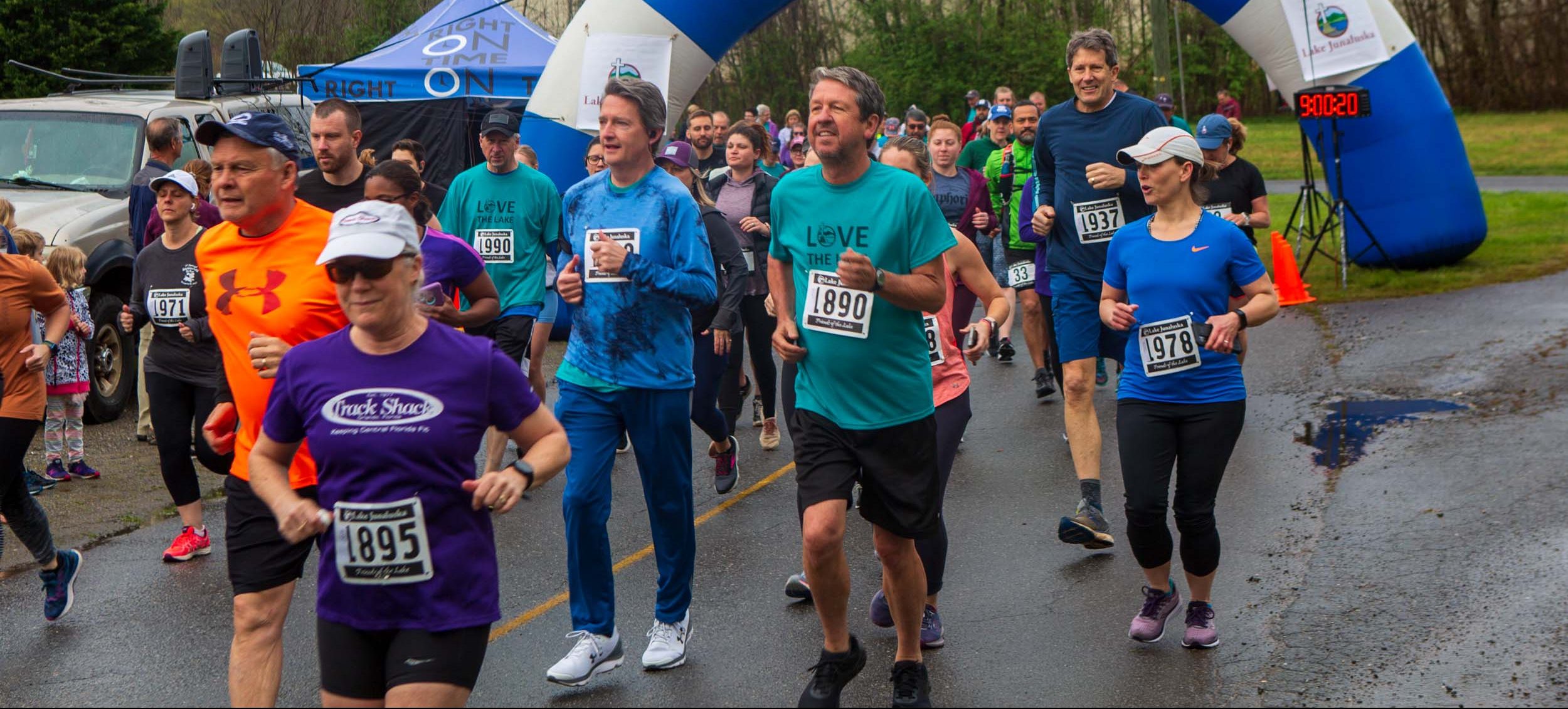 January 17, 2023
The Friends of the Lake 5K Road Race and Walk will take place at Lake Junaluska on Saturday, April 8, and those who register by Thursday, March 23, enjoy discounted registration and are guaranteed to receive a "Love the Lake" T-shirt.
Now in its 16th year, the event supports the Lake Junaluska Walking Trail, one of the most popular privately owned recreation areas in Western North Carolina. All profits from the 5K go toward improvements and annual maintenance of the trail and other recreation areas around the lake, which cost over $375,000 annually.
The Friends of the Lake 5K invites participants of all ages and abilities to participate. Race Day registration and sign-in begins at 7:30 a.m. The race starts at 9 a.m. with the 5K Walk at 9:05 a.m.
The 5K route begins at the Nanci Weldon Memorial Gym and follows a scenic loop around Lake Junaluska, providing runners with fantastic views during the race.
"We are deeply grateful for the outpouring of support we receive from runners, walkers, donors and corporate sponsors whose gifts directly fund the preservation of our beloved walking trail for all to enjoy," said the Rev. Rebecca Mathis, director of advancement. "2023 has been designated the Year of the Trail in North Carolina and we're thrilled to celebrate the important role Lake Junaluska's walking trail plays in people's lives as a place to connect with God, nature and loved ones."
Registration is $30 for adults and $15 for students 18 and younger. Register by March 23 to receive a "Love the Lake" T-shirt and the discounted registration rate of $25.
Also taking place on Easter weekend at Lake Junaluska, Long's Chapel will host an Easter egg hunt on April 8. Lake Junaluska will offer an outdoor Easter Sunrise Service at 7 a.m. on Sunday, April 9, at the amphitheater below the Lake Junaluska Cross. In addition, an Easter breakfast buffet will take place at historic Lambuth Inn and an Easter lunch buffet at The Terrace Hotel.
To register for the Friends of the Lake 5K, visit lakejunaluska.com/5k.
Take part in the annual Friends of the Lake 5K Road Race & Walk and have fun as you support Lake Junaluska.