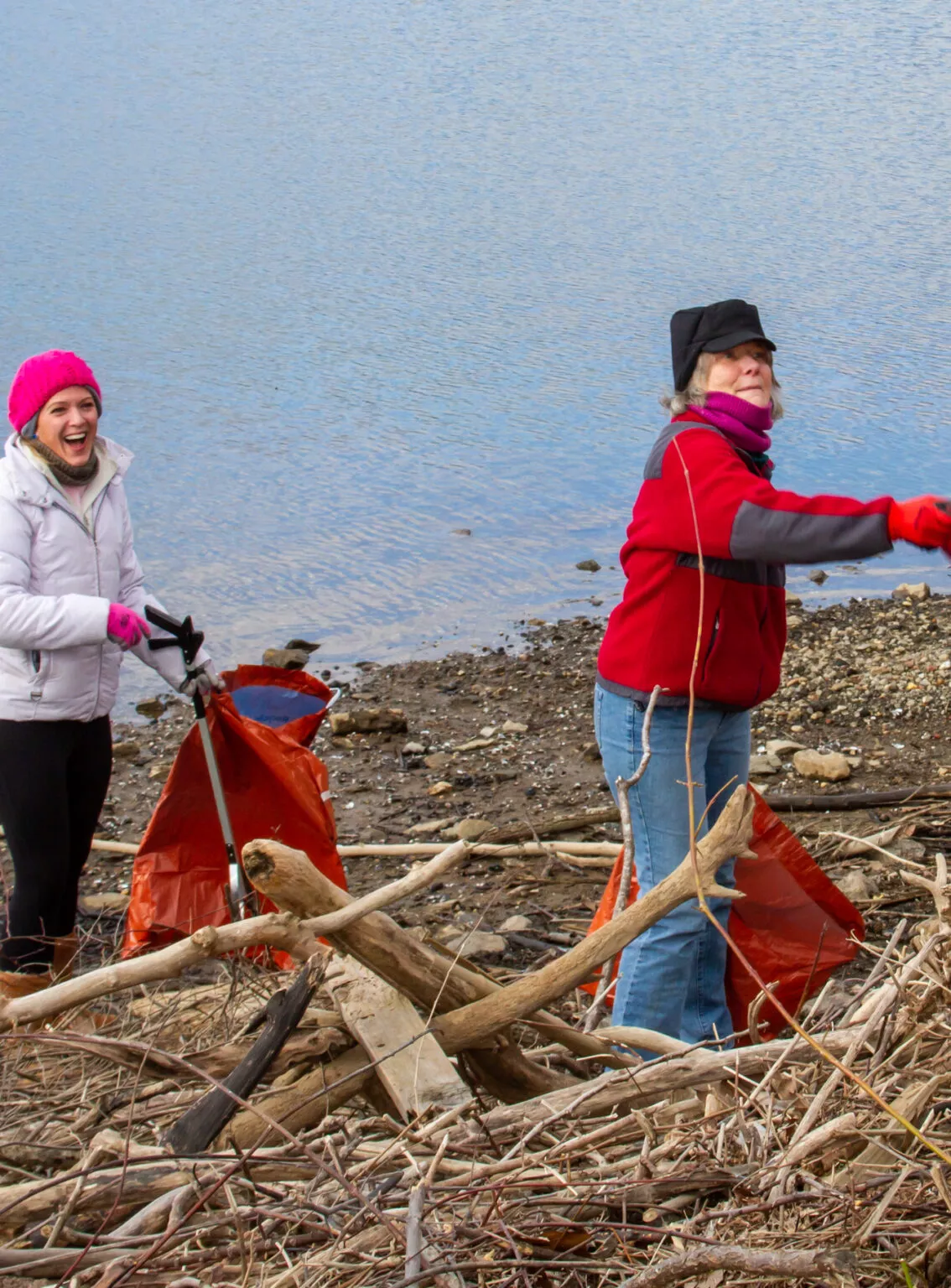 Feb. 15, 2023
All are invited to take part in a Community Lake Cleanup at Lake Junaluska, on Saturday, March 11, from 9 to 11 a.m. The cleanup will focus on clearing debris that has collected along the shorelines and entrance roadways at Lake Junaluska.
To participate, meet outside Stuart Auditorium by 9 a.m. on March 11 to sign in and receive instructions and supplies. Cleanup organizers will provide coffee and light snacks for volunteers, as well as equipment such as garbage bags, litter pick-up sticks and gloves.
The event is organized by The Junaluskans, who work in conjunction with Lake Junaluska staff and in partnership with Haywood County and Haywood Waterways to host the event. The Junaluskans are a volunteer organization of Junaluska residents and other persons who love Lake Junaluska, and Haywood Waterways is a nonprofit organization dedicated to maintaining and improving water quality in the Pigeon River Watershed of Haywood County.
"The removal of trash from Lake Junaluska is important for the continued health of the lake and the downstream waterways," said Steve Crites, Community Lake Cleanup Project Coordinator with The Junaluskans. "With the current drawdown of the lake level, volunteers will have easy on-foot access to pockets of trash that are normally accessible only by boat. Also this year, the cleanup effort will be expanded to include the Waynesville Greenway section near Highway 74 along Richland Creek, provided enough volunteers are available."
Lake Junaluska's grounds and gardens are open to the public, making the Community Lake Cleanup a great opportunity for all who walk the lakeside trail or fish along the banks to connect with each other and help keep the lake clean.
Helpers of all ages are welcome to be part of the cleanup, but adult chaperones should accompany youth. All work will be done outside, so volunteers should dress accordingly for the weather and for potentially muddy conditions around the lake. Volunteers can bring their own gloves to wear.
Leaders from groups such as scout troops, churches, youth groups and civic organizations that are interested in helping with this community service work are encouraged to notify event organizers in advance by sending an email to [email protected].
Join us for a community lake cleanup at Lake Junaluska on Saturday, March 11, at 9 a.m.