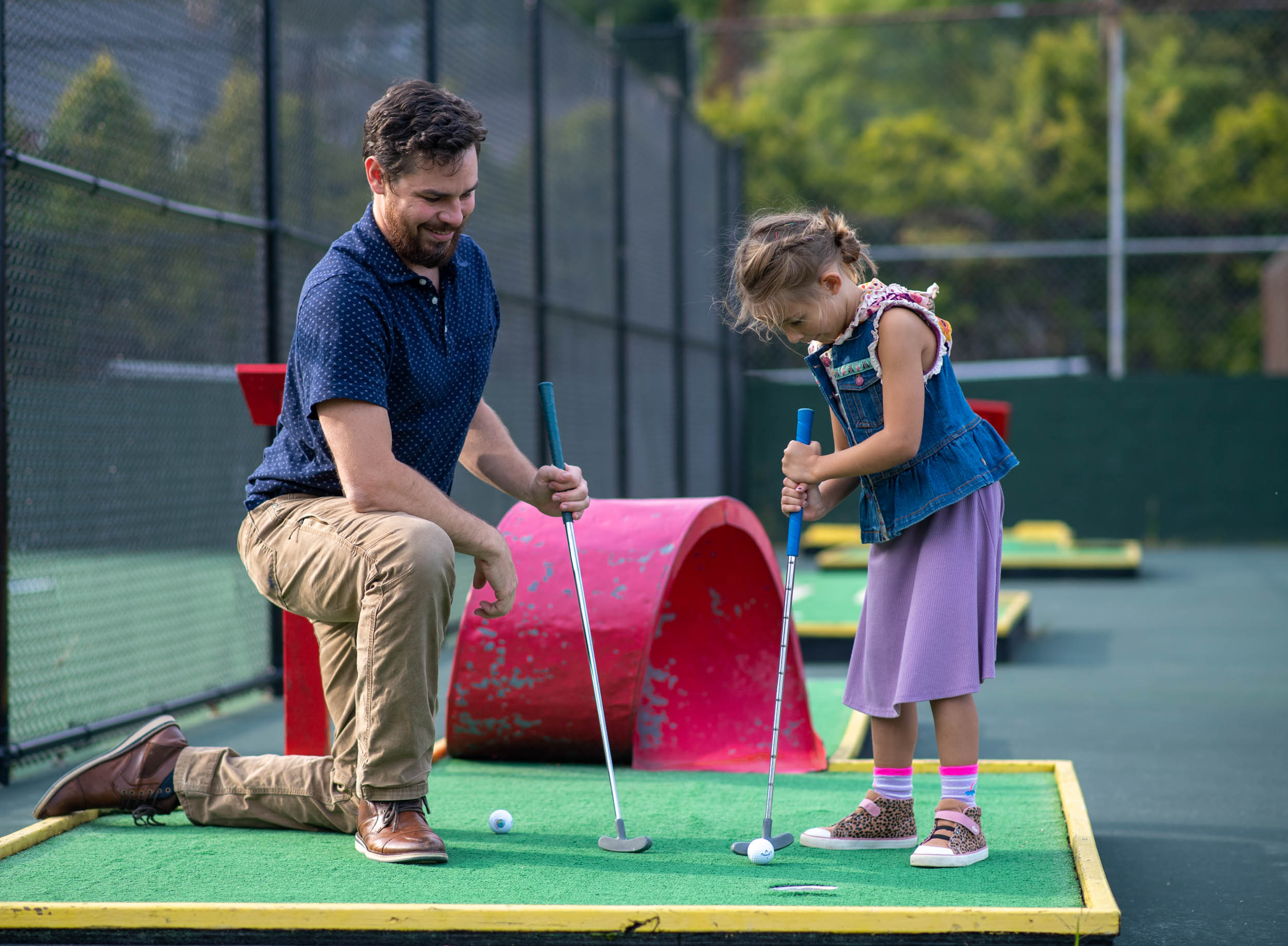 Spend an afternoon enjoying old-fashioned family fun playing mini-golf, cornhole and shuffleboard.
You can bring your own ball and putter for mini-golf, or rent them, along with shuffleboard and cornhole equipment, at the Lake Junaluska Outfitters window, located near the pool. Lake Junaluska Outfitters is typically open daily during the summer from 10 a.m. to 8 p.m.
Mini-Golf
Rent a club and ball to play mini-golf for $5 per person per hour.
Shuffleboard/Cornhole
Rent shuffleboard or cornhole equipment to enjoy on the court at Lake Junaluska for $5 per set per hour.
Daily Activity Pass
If you purchase a daily activity pass ($10 per person per day),  you can enjoy a round of mini-golf along and an hour of shuffleboard or cornhole as well as admission to the pool.
Location
The mini-golf area and shuffleboard/cornhole courts are located near the Lake Junaluska Conference and Retreat Center playground, lakeside pool and Lake Junaluska Outfitters window at 77 Memory Lane, Lake Junaluska, N.C.
Please note a parent or guardian must accompany children under 16 at the shuffleboard/cornhole area. Recreation attendants will be periodically monitoring the mini-golf course and shuffleboard/cornhole area to ensure proper use of area and equipment.
Shuffleboard & Cornhole
$5 per equipment rental per hour for use on Lake Junaluska courts
Mini-Golf

$5 per person per round (club/ball) for use on Lake Junaluska course