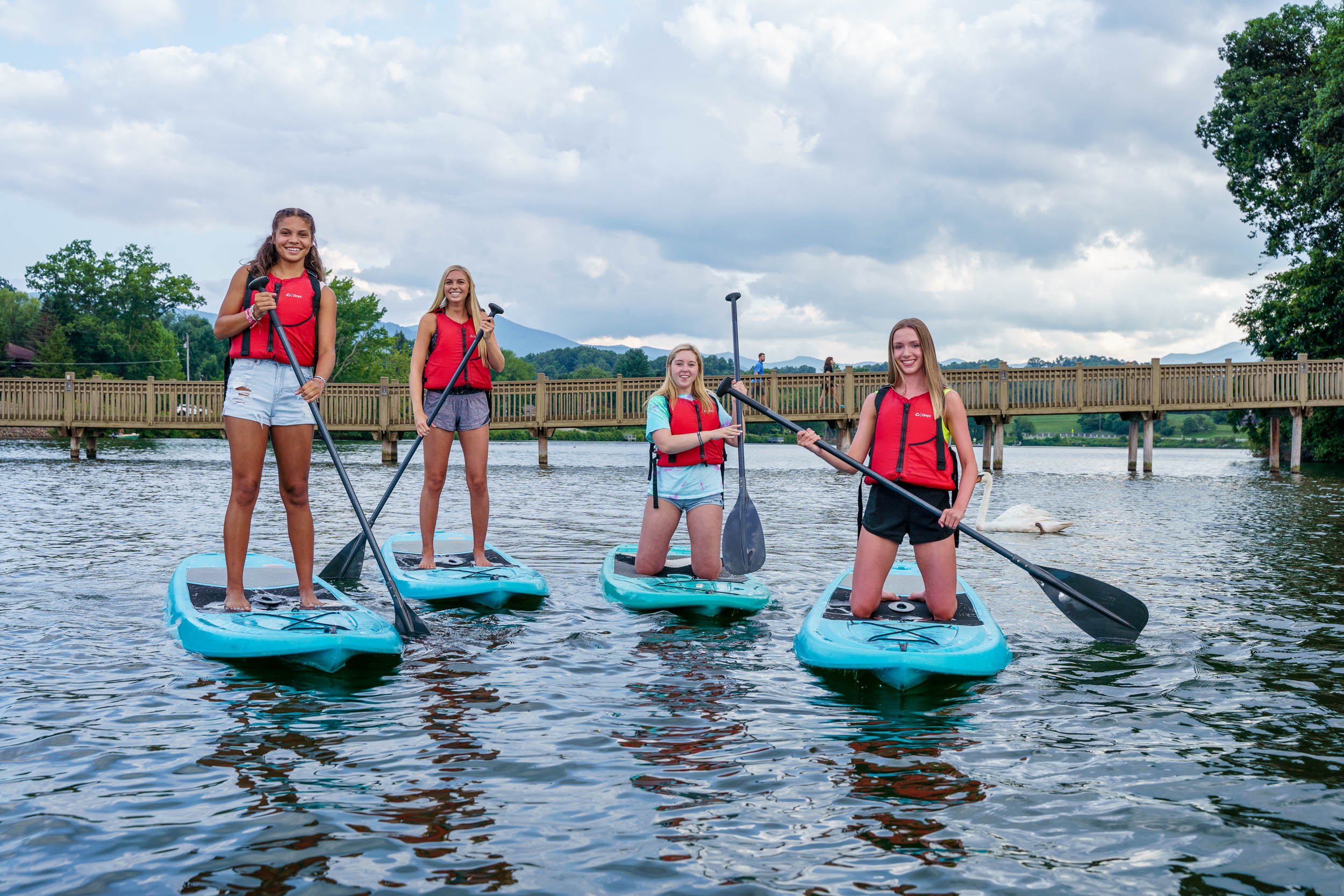 Rent a canoe, kayak or paddleboard and explore the beauty of Lake Junaluska lake from the water.
Explore the lake from a rental canoe, paddleboard, sit-on-top kayak, single sit-inside kayak or double sit-inside kayak from Lake Junaluska Outfitters.
Hours
Lake Junaluska Outfitters will be open 10 a.m. to 8 p.m. Fridays, Saturdays and Sundays through October 15, weather permitting. During the summer, Lake Junaluska Outfitters is open daily, weather permitting, between Memorial Day weekend and Labor Day. To contact Lake Junaluska Outfitters, call 828-454-6776.
Pricing
Kayaks, Canoes and Stand-up Paddleboards are $15 per person for one hour during peak hours (1 p.m-5 p.m.) and $10 per person for one hour during off-peak hours. Guests who have a Summer Activity Pass enjoy 10 percent off boat rentals for up to four people per visit.
Location
The beachfront area with rental kayaks, canoes and paddleboards is located next to the Lake Junaluska pool at 77 Memory Lane, Lake Junaluska, N.C.

How it Works
Purchase a boat rental pass in person at the Lake Junaluska Outfitters window at the pool. If you previously reserved a time, check in at the Lake Junaluska Outfitters' window when you arrive to pick up a boat rental pass.
Present your boat rental pass to recreation attendants at the beachfront near the lakeside pool and the attendant will assist them with getting the equipment out onto the water.
Reminder: While we will have recreation attendants monitoring the water, there will be no lifeguard on duty. Guests are reminded to boat/paddleboard at their own risk.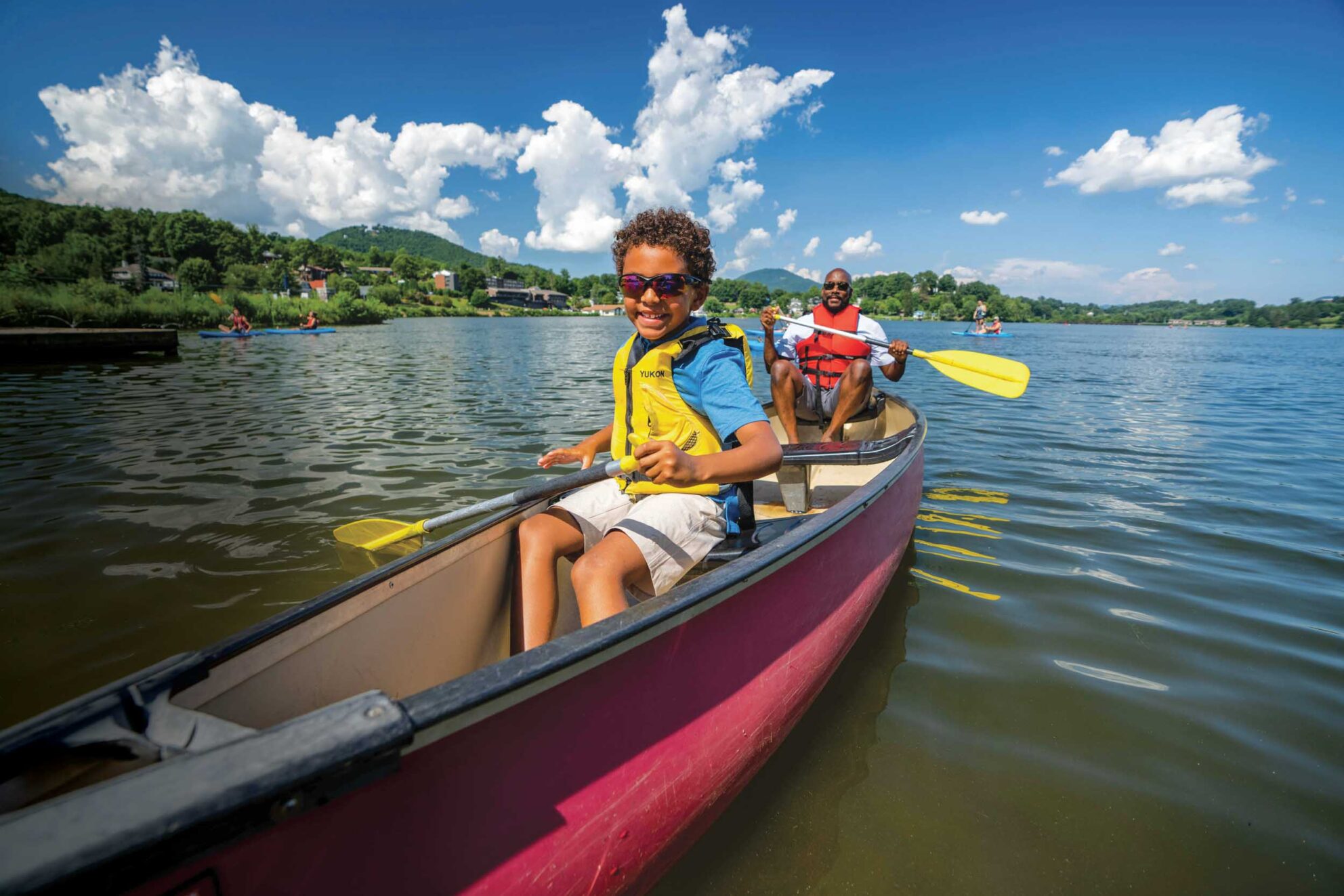 Boat Slip Rentals
Rent your own boat slip in one of three easily accessible prime waterfront areas around Lake Junaluska. The boat slips can accommodate kayaks, canoes and paddleboards. The fee to rent a boat slip for one year is currently $245. Please join the waitlist if you are interested in renting a boat slip.