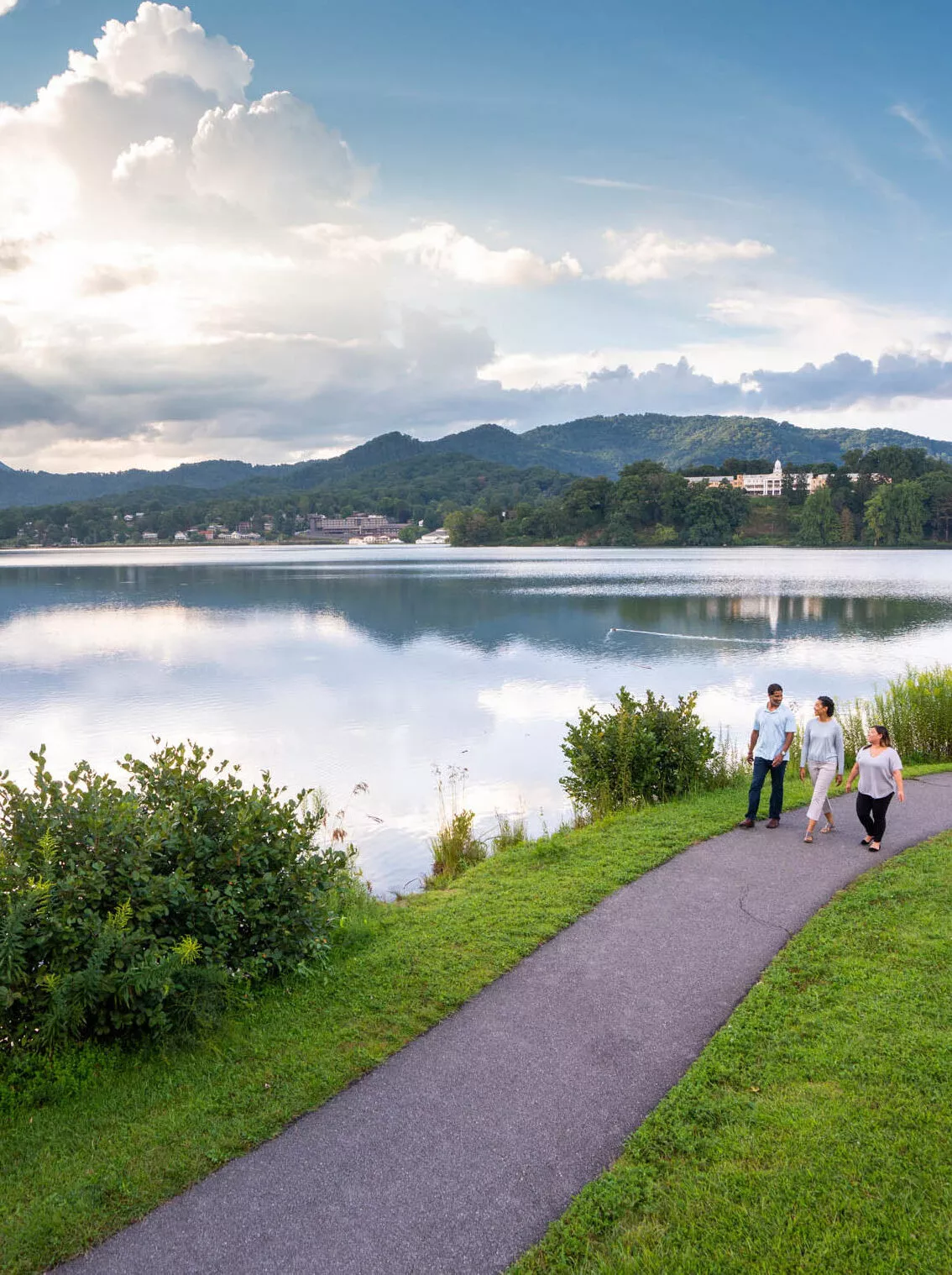 Take in stunning mountain views surrounding the serene lake as you stroll along the beloved Lake Junaluska Walking Trail.
3.8-mile trail loops along the highway and allows you to enjoy most of the historic buildings and sites on the Lake Junaluska grounds.
Take a shorter, 2.3-mile walk by crossing the Turbeville Footbridge and the bridge above the dam.
The trail is paved and is mostly flat, making it an ideal spot for families.
The Walking Trail was named the top pick for Accessible Trails near Asheville by Romantic Asheville Travel Guide.
Stop and rest at the gazebos and benches along the way.
Don't miss the Rose Walk, which includes more than 200 hybrid tea, grandiflora and floribunda roses.
Download and print our Walking Trail Guide (.pdf). The walking trail guide contains photos and historical information regarding the legacy of many of the buildings and scenery around the lake.
We love all of God's creatures, including the waterfowl that populate the lake. Help us keep them healthy. Please do not feed the waterfowl!