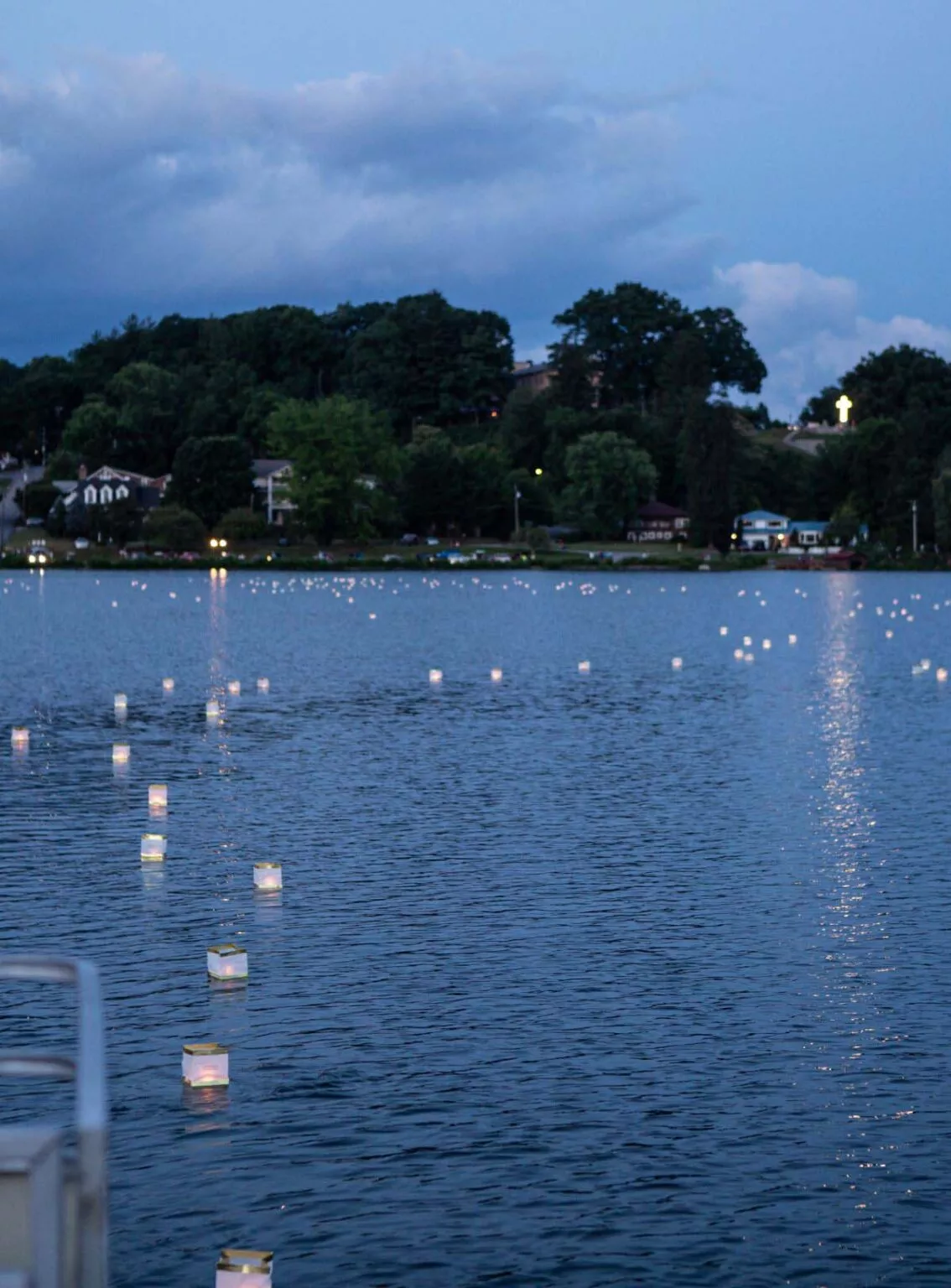 As part of Lake Junaluska's multi-day Independence Day Celebration, staff and volunteers place floating wish lanterns on the lake during one evening of the event. Each lantern carries a name in remembrance or in honor of a loved one.  All are welcome to the lakeside to enjoy, celebrate and admire this enchanting and meaningful display.
Thank you to all who made a gift in 2022 to have a name placed on a lantern for the event held July 1, 2022. Your gifts support the mission and ministry of Lake Junaluska. A full list of names of those who are honored and memorialized, along with the names of those who gave, is now available. View the full list of 2022 Lake Junaluska Floating Wish Lantern Dedications (PDF) and see an album of photos on Facebook. An online form will be placed on this page closer to the 2023 event for those who would like to make a gift to have a name placed on a lantern.
To help keep the lake clean, the lanterns are biodegradable and staff and volunteers help gather as many lanterns as possible from the lake after the event as soon as conditions allow.
Event Details:
Date:

July 1, 2023

Time:

8:45 pm

Location:

Lanterns released on the lake from a pontoon boat are visible from the lakeshore

Categories: