Have fun with family and friends at Lake Junaluska this Independence Day
June 30-July 5, 2024
Lake Junaluska's annual Independence Day Celebration features family-friendly fun — from concerts to fireworks to floating lanterns. The holiday event will be full of activities as well as time to soak up summer enjoying the lakeside swimming pool, a round of golf or mini golf, a cruise on the Cherokee IV pontoon boat or a canoe, kayak or paddleboard rental. The annual celebration is made possible with support from Visit NC Smokies (Plan Your Trip!) and our Friends of the Lake Sponsors.
Accommodations can be booked now at the lakeside Terrace Hotel and historic Lambuth Inn. We also will offer an Independence Day Celebration lodging package, which includes reserved premier seating for our fireworks event and more. More details are coming soon.
To book lodging at Lake Junaluska, call 800-222-4930 8 a.m. to 5 p.m. or book online.
Tentative Schedule
The Independence Day Celebration schedule is tentative and is subject to change.
Porch Decorating Contest
Lake Junaluska hosts an annual porch decorating contest as part of the Independence Day Celebration. Take time to drive or walk by participating houses during the holiday festivities. Details are forthcoming.
Recreation, Shopping & Dining
Visit Junaluska Gifts & Grounds, Crepe & Custard, and enjoy the Lake Junaluska golf course, pool, boat rentals, tennis/pickleball, playground, mini-golf, walking trail and gardens, lakeside cruises and library. Memorial Chapel will also be open for prayer.
As part of Lake Junaluska's multi-day Independence Day Celebration, staff and volunteers place floating lanterns on the lake. Each lantern carries a name in remembrance or in honor of a loved one. All are welcome to the lakeside to enjoy, celebrate and admire this enchanting and meaningful display.
Thank you to all who have made a gift in 2023 to have a name placed on a lantern for the event on July 1, 2023. Your gifts support the mission and ministry of Lake Junaluska. A list of names of those who are honored and memorialized, along with the names of those who gave, is now available. View the list of 2023 Lake Junaluska Floating Wish Lantern Dedications (PDF) made in advance of the event and see a Facebook album of photos. An album of photos will be shared during the week following the event.
To help keep the lake clean, the lanterns are biodegradable and staff and volunteers will help gather as many lanterns as possible from the lake after the event as soon as conditions allow.
Lake Junaluska's Independence Day Celebrations feature concerts and music. Check back for more information about artists to perform in 2024!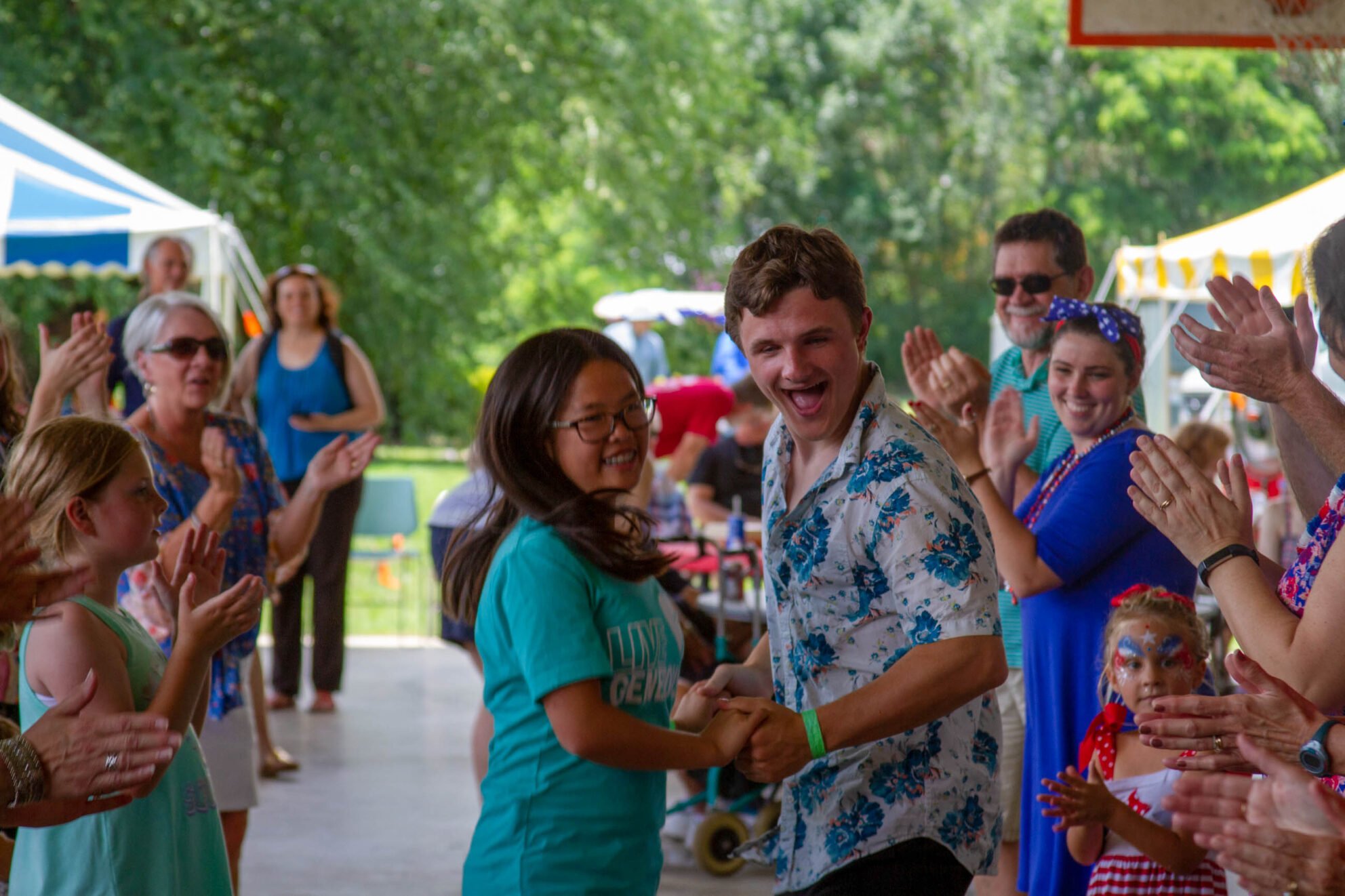 Wednesday, July 3, 2024
Approximately 9:30 p.m.
Colorful displays of fireworks will cast reflections on the lake as part of Lake Junaluska's annual Independence Day Celebrations! The fireworks are set off from the bridge over the dam and visible from locations around the lake.
On the day of the fireworks show, the bridge over-the-dam, including the portion of the Walking Trail that goes over the bridge, will close early to vehicular and pedestrian traffic for safety reasons as preparations are made for the event.
Thank you to Visit NC Smokies and our Friends of the Lake sponsors below for helping make this event possible!
Partnership Sponsor
Haywood Regional Medical Center
Patron Sponsors
Smoky Mountain News
Clark & Leatherwood, Inc
Maple Tree Veterinary Hospital
RCF Construction, Inc.
Friends Sponsors
Beverly-Hanks, McElroy & Ellege Team
First United Methodist Church, Sylva
First United Methodist Church, Waynesville
Haywood Ace Hardware
Long's Chapel
Pactiv Evergreen
The Mountaineer